Welcome to Franchise Perspectives, your hub for insights on everything from navigating tax reform to implementing the new revenue recognition standard to strategies for profitability, growth, and sustainability.
Subscribe now.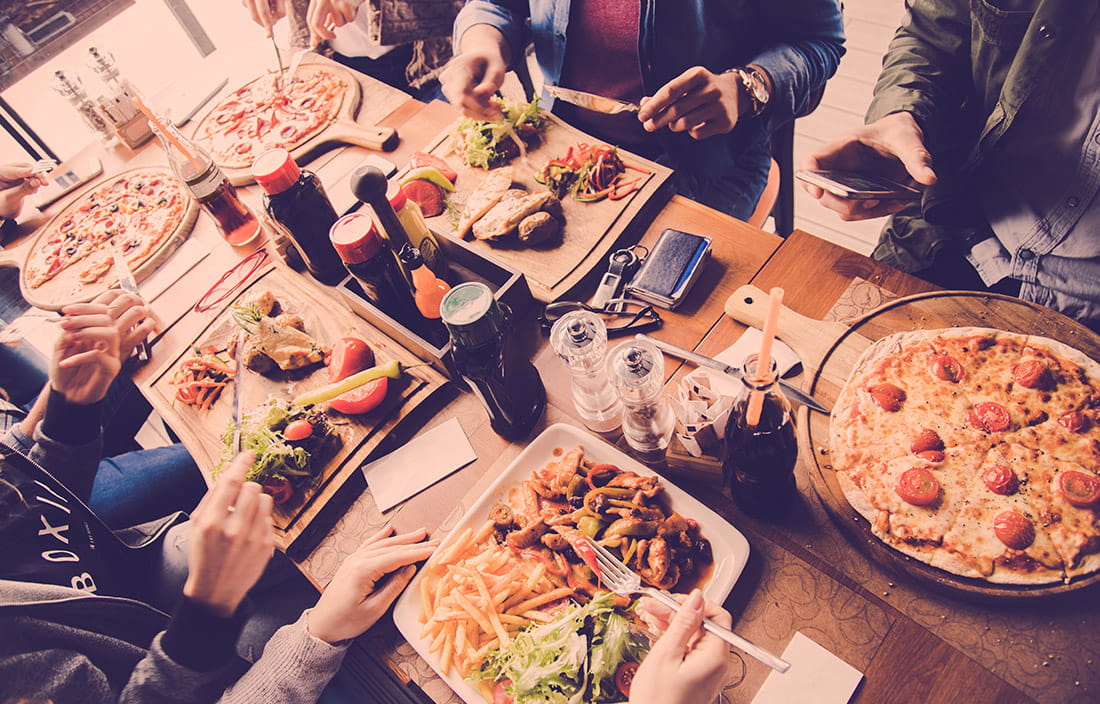 August 2020
Should you outsource your accounting department?
During times of uncertainty, it's important to evaluate the effectiveness of internal operations like finance and accounting. Would your organization be more successful if you outsourced your accounting department? Our two-minute assessment will help you decide.
Paycheck Protection Program: Understanding the loan forgiveness application
Applying for loan forgiveness for the Paycheck Protection Program (PPP) has left borrowers with questions. During this webinar, our experts will discuss what borrowers need to know, including relevant time periods, necessary payroll information, and allowable nonpayroll costs for forgiveness.
Dealing with business debt during challenging times
Business debt can play both positive and negative roles during trying times. Our experts will discuss bad debts, COD income and debt renegotiations, the interest expense limitation, and bankruptcy.
Tax treatment of tenant improvements: Who should make them — landlord or tenant?
Whether landlords or tenants pay for tenant improvements affects the lease rates negotiated — and has significant tax implications. Here are the options you should consider.
Are your internal controls still effective? Here's a SOX compliance checklist.
Frequent internal control reviews are always important, but they're even more critical in the wake of COVID-19. Our internal controls checklist will help you identify gaps and keep your organization on track for SOX compliance reporting.
Are you prepared for the next disruption? An enterprise risk management guidebook
Risk management is critical to every organization, yet many leaders don't think seriously enough about it until it's too late. Enterprise risk management helps mitigate risks and, ultimately, realize value. Our guidebook pulls back the curtain to show how.
November 2019
Plante Moran earns spot on Top Franchise Supplier list from Entrepreneur magazine
After earning a spot on last year's inaugural list, Plante Moran was once again named one of Entrepreneur magazine's top franchise suppliers.
Year-end tax planning opportunities and tax reform
As most of the provisions in the Tax Cuts and Jobs Act went into effect last year, year-end tax planning is as essential as ever. Are you wondering how new tax reform guidance and rules could affect your 2019 year-end tax planning? Stay informed with updates from our experts as we help guide you through the complex year-end tax planning environment.
2019's Big Tax Hit, and How to Survive It
Changes in revenue recognition and the disconnect they've created are especially tricky this year.
Sales tax compliance after Wayfair: Don't try this alone
The Wayfair decision has made multistate sales tax compliance significantly more challenging. Here's what you need to know about integrating software with professional support to manage these new obligations.
The Motz Corporation CEO Joe Motz on the value of vulnerability
Whether building world-class sports fields or riding a bicycle 6,500 miles for charity, Joe Motz, CEO of The Motz Corporation, is making a difference in people's lives doing what he loves to do.
Market perspectives
Explore emerging market trends and insights from our Investment Research team. If it's top of mind for you, it's top of mind for us.
July 2019
Tax planning for franchises: Four considerations to maximize your tax benefits post-tax reform
Franchisors and franchisees need to update their tax-planning strategy following the tax laws passed in 2018. Our quick overview will help you avoid leaving money on the table.
Leadership at the Detroit Lions: CFO Allison Maki on coaching with kindness
Working as CFO in an organization of high-performing people, Allison Maki has learned the power of human kindness and authenticity while leading a team "doing ordinary work at an extraordinary place" where success equals games won versus a strong income statement.
Data protection 101: Why you need security awareness training
Your organization has anti-virus software, firewalls, and intrusion detection systems. Isn't this enough to protect your vital information? The simple answer is no.
Growing into business analytics
There are several maturity stages within an organization's data journey — from dipping your toes in the data sea, to leveraging advanced analytics techniques to drive innovation and market differentiation. Where are you on this journey — and where would you like to be?
August 2018
Why you need to understand AI to stay competitive
You hear it everywhere: AI is the future. What you may not know is that it's already here, you probably use it daily, and it's supposed to make your job a whole lot easier.

Protect your digital assets with these cybersecurity best practices
Looking for steps you can take to improve your data loss protection? Look no further. These cybersecurity best practices will help you stay a step ahead of hackers and can keep you and your clients safe.
Tax treatment of tenant improvements: Who should make them — landlord or tenant?
Whether landlords or tenants pay for tenant improvements affects the lease rates negotiated — and has significant tax implications. Here are the options you should consider.
Independence and objectivity: What incents your investment advisor to act in your best interest?
When choosing an investment advisor, independence and objectivity are crucial. Is your "independent" advisor fully aligned with your best interests? These five factors can reveal the answer.
June 2018
Taxation of pool advertising funds
Webinar: Six months in, what should businesses do now?
Playbook: What you can do now, and how to plan ahead
Culture: If it's not broken, how can you fix it?
Revenue recognition resource guide for franchisors
Q1 2018
Will you and your business be affected by the Tax Cuts & Jobs Act? In a word, yes. Here's what you need to know right now in order to prepare for the changes:
Don't overlook the Work Opportunity Tax Credit (WOTC)
FICA tip credit and reporting

Revenue recognition and franchisors: You're on your way. Now what?