Welcome to Healthcare Perspectives, your hub for insights on everything from complex regulations and health information technology to factors that affect profitability, such as new reimbursement methodologies, process optimization, and M&A considerations.
Subscribe now.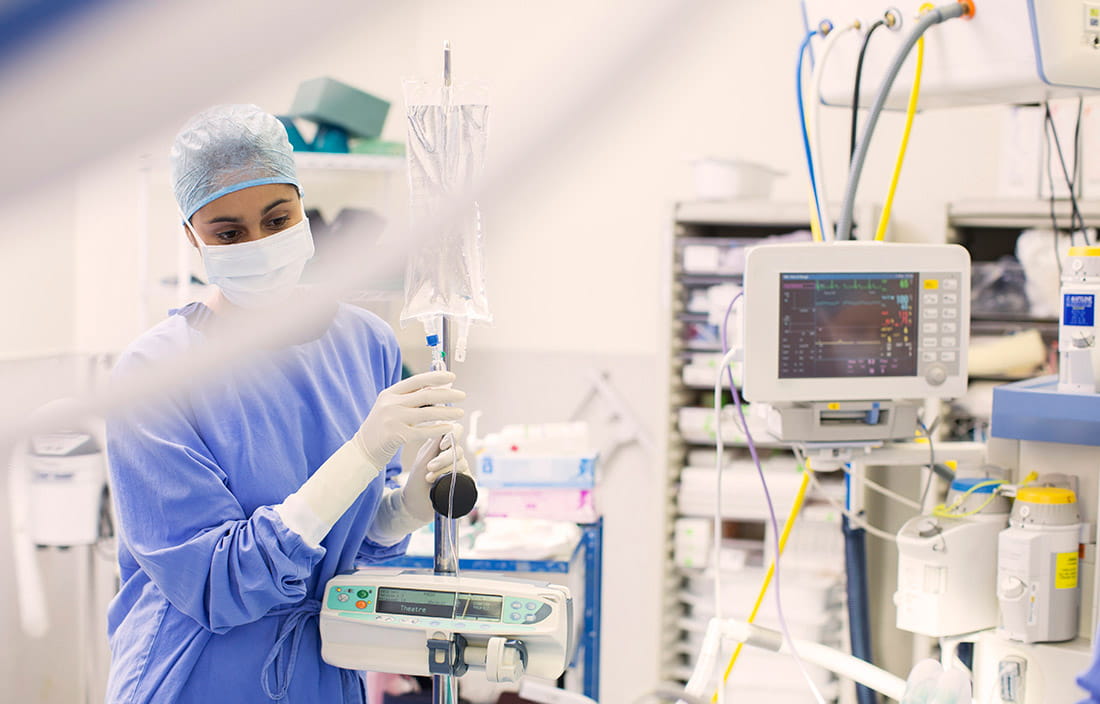 November 2018
PDPM: Understand the financial impact and prepare to act
Join Plante Moran and LeaderStat as we unpack everything you need to know about CMS's Patient-Driven Payment Model (PDPM).
PDPM: Project the financial impact on your organization
Data analytics drives operating room utilization
Seven questions to evaluate the strength of your cybersecurity program
For U.S. senior care facilities, preparing as best as you can is the best merger plan
ICD-10 expertise: Critical for new PDPM reimbursement model
Senior Living Market Snapshots: Chicago, Columbus, San Antonio, & Youngstown MSAs
Learn from Leaders: Executives from the Detroit Lions, Carhartt, and PVS Chemicals share their leadership tips
September 2018
Tax reform: What tax-exempt organizations need to know
View our on-demand webinar to learn more about the 2017 Tax Act and its impact on tax-exempt organizations.
New unrelated business income rules: Go beyond the surface
For tax-exempt organizations, there are big changes coming to how unrelated business income is reported. Our three-step process will help you plan for the work ahead.
Transitioning the lab from a clinical partner to a business partner
As healthcare executives look to reduce costs via outsourcing, internal labs have an opportunity to improve their value, patient care, and business objectives. Consider these strategies to make your clinical lab part of the care team.
CMS' new Patient-Driven Payment Model: Proactive planning steps for SNFs
The new CMS Patient-Driven Payment Model (PDPM) is expected to replace the current Resource Utilization Group, Version IV Model (RUGs-IV) on Oct. 1, 2019. Start planning now. A few simple steps can give you a head start.
For assisted living communities, change is coming, but there still is time to adapt
Vacancies in senior living facilities are likely to reduce, but be warned: There are changes that tomorrow's residents will expect in order for your facility to compete for their business.
Senior Living Market Snapshots: Ann Arbor, Atlanta, Chicago, & Orlando MSAs
This quarter's Midwest and Southeast Market Snapshot reports highlight the importance of understanding senior living market data before opening or expanding into a market.
July 2018
Finally, a simple solution to confusing healthcare prices
As hospital systems search for ways to increase price transparency, a tool that already exists demonstrates value to your customers.
How SNFs are cutting costs without cutting back on care
Skilled nursing facilities face an increasingly uphill battle to manage costs without sacrificing the quality of care. Here are a few strategies to help operators identify efficiencies and set themselves up for future stability.
Cost report review uncovers significant reimbursement opportunities for health system
A key concern for many health systems is getting accurate reimbursement from third-party payers like Medicare and Medicaid. If not done properly, a health system could be missing out on hundreds of thousands of dollars. Such was the case for Lakeland Health.
Do you really need to build more operating rooms?
Building more operating rooms is a calculated decision. Have you compared your performance to industry benchmarks and optimized block schedules? Here are seven questions to consider before depleting your capital.
Five considerations for senior living construction success
Are you thinking about renovating, building an addition, or constructing a new facility? The success of your senior living construction project depends on how you handle these five considerations as part of your project development process.
May 2018
How can healthcare harness the potential disruption of blockchain?
Blockchain is being hailed as one of the most potentially disruptive technology advancements since the internet. But what exactly is blockchain; how might healthcare organizations leverage it; and what are the risks?
An action plan for regional healthcare systems to transform their cost structures
As companies look to disrupt the healthcare market, regional systems must look at costs in order to survive and thrive. Consider these strategies to target the right costs.
How to create a realistic budget for your senior living construction project
Cost creep and planning mishaps can jeopardize your senior living community's construction project budget, despite the best intentions. Our development experts share tips for creating a realistic budget that remains intact through project closeout.
Tax reform 101 for senior housing developers, a three-part series
The Tax Cuts and Jobs Act (TCJA) is a significant piece of legislation and affects nearly everyone in the senior housing industry — no matter the size, specialty, market, or corporate structure.
Opening the front door: Improving patient flow in hospitals
Focusing on patient flow and how patient services are delivered can help drive quality, satisfaction, and savings to your hospital.