Welcome to Healthcare Perspectives, your hub for insights on everything from complex regulations and health information technology to factors that affect profitability, such as new reimbursement methodologies, process optimization, and M&A considerations.
Subscribe now.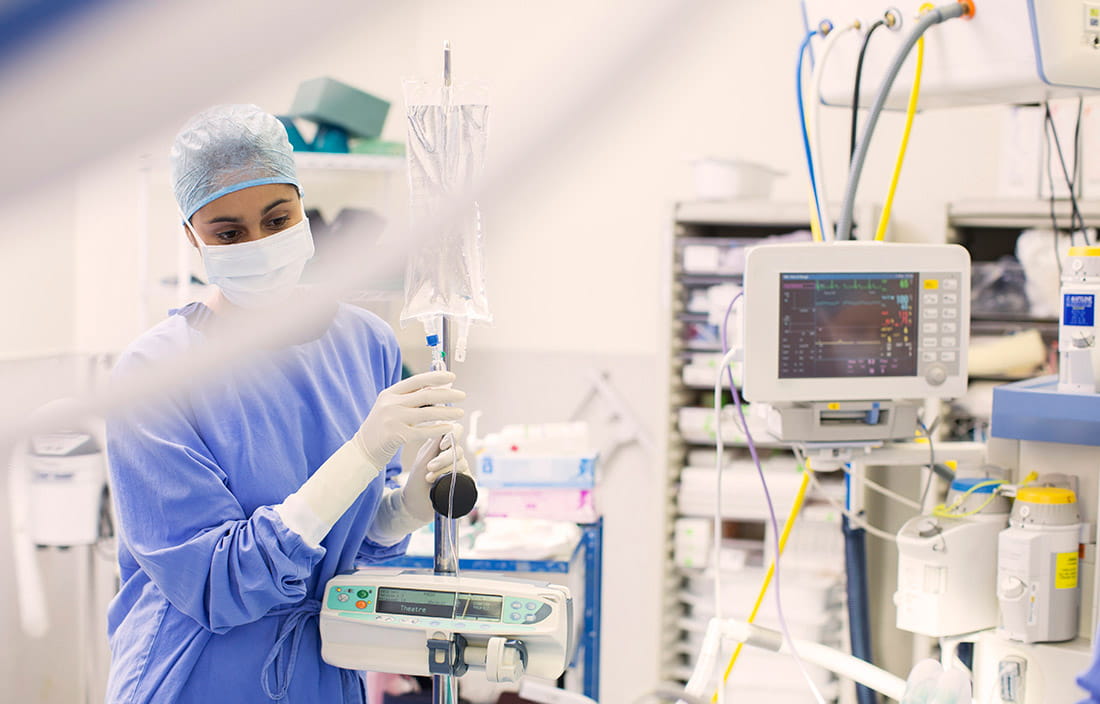 January 2020
Senior living organization increases profitability with repositioning project
To meet the changing needs in the market, improve profitability, and further diversify its existing portfolio, Clark Retirement Communities determined it was time to reposition its main Franklin campus to offer more independent living and lifestyle options.
Is active adult your senior living organization's next big opportunity?
Is an active adult product right for your organization? There are critical differences between active adult and traditional senior living options, but in those differences lie possible opportunities.
Changes in uncompensated care distribution webinar
View our on-demand webinar in partnership with Ohio Hospital Association (OHA) to understand Worksheet S-10 and the changes in uncompensated care distribution.
Treating pain points in healthcare revenue cycle management
To address the obstacles to claim reimbursement, many organizations are turning to tech-enabled solutions for revenue cycle management. Duane Fitch shares his insights with Middle Market Growth.
The CFO cheat sheet: Nine ways to improve effectiveness
Whether you're a CFO looking to improve your strategy or a CEO or board member wanting to coach your CFO, this nine-point guide can help.
December 2019
Think your nursing facility has adapted to PDPM? The hard work may just be starting.
PDPM is the biggest Medicare reimbursement overhaul in decades. And for many skilled nursing facilities, the October 1 deadline was only the beginning. Read more via McKnight's.
Concerned about your hospital's sustainability? Take action.
Clinical, financial, and operational struggles can quickly put any hospital in crisis and threaten their very existence. A transformation journey – focused on quick action and execution – can avoid irreversible consequences, provide sustainable performance improvement and generate increased profits.
Have you compared your operating room performance to industry benchmarks?
Optimized block schedules and industry benchmarks can help you make important decisions. How does your operating room's key performance indicators stack up? Consider these six questions as you compare your OR to your competitors.
Inside high and low senior living occupancy metros
Senior living development consultant Jacob Boss discusses the opportunities and challenges for senior housing in two drastically different markets in this Senior Housing News article.
Healthcare accounts receivable valuation: Four pitfalls to avoid
If the numbers on the books show one thing, but the cash in the bank shows another, now may be the time to review your healthcare accounts receivable policies. Here are four pitfalls to watch out for.
November 2019
Betsy Rust elected to AHCA Board of Governors at annual convention
Partner Betsy Rust has been elected as the Associate Business Member President for the American Health Care Association Board of Governors (ACHA).
Three keys to investing in physician-led practices
Deals involving physician-led practices are on the rise — but they need to be managed carefully. We discuss three factors that separate the failures from the successes.
At Jackson, an algorithm helps providers manage care for Miami's most vulnerable
Our custom analytics have saved Jackson Health System nearly 3 million dollars while improving patient outcomes. Find out how at Miami Herald.
Senior Living Market Snapshots: Chicago, Columbus, Detroit, & Milwaukee MSAs
Understanding your market area's senior living market trends in occupancy, inventory growth, construction, and real estate is essential when planning your capital projects. In this quarter's reports, we analyzed senior living data from markets in the Midwest.
New healthcare startup is the "Amazon of direct primary care"
PMGBA's Jonathon Trionfi recently spoke with Employee Benefit Advisor and shared insight on the direct primary care movement and some of the challenges of integrating it into an employer's benefit plan. Read more at Employee Benefit Advisor.
Tax planning: Key 2019 year-end strategies for individuals
Wondering how new TCJA guidance and rules could affect your 2019 year-end tax planning? Join our webinar and learn how to optimize the use and timing of deductions, exemptions, and favorable rates in 2019 and beyond.
October 2019
Have you compared your operating room performance to industry benchmarks?
Optimized block schedules and industry benchmarks can help you make important decisions. How does your operating room's key performance indicators stack up? Consider these six questions as you compare your OR to your competitors.
A better process for development: Assemble the right team at the right time
Taking on a senior living development project can be daunting. Complex processes and approaches make starting difficult. Our webinar will help you save time and money as you successfully navigate the due diligence process.
Treating Pain Points in Health Care
Software solutions aim to reduce inefficiencies, maximize time spent with patients.
Staff input enriches labor benchmarking data
More than half of hospital expenses are labor. Operating room (OR) leaders can use labor benchmarking to create alignment between leadership vision and labor management to provide positive ROI. Sharon Ulep shares her recommended five-step process with OR Manager Magazine.
The Motz Corporation CEO Joe Motz on the value of vulnerability
Whether building world-class sports fields or riding a bicycle 6,500 miles for charity, Joe Motz, CEO of The Motz Corporation, is making a difference in people's lives doing what he loves to do.
September 2019
Dawn Stark appointed to Principles and Practices Board of the HFMA
Dawn will work with the AICPA, FASB, and GASB to address the healthcare industry's unique accounting and financial reporting needs.
It's PDPM implementation time. Do you have a solid game plan?
it's game time — PDPM implementation is here. Join us for our webinar as we cover the key implementation strategies you need to prevail.
Tanja Fessell joins healthcare consulting practice
Tanja Fessell, a Six Sigma Black Belt, has joined Plante Moran's healthcare consulting practice where she'll work to improve the patient experience as well as the healthcare systems they depend on.
The Medicare IPPS rule changes are here. Are you taking action?
The 2020 Medicare IPPS rule changes are creating millions of dollars in adjustments to reimbursements nationwide. Do you understand the impact the final rule has on hospitals within your system? Here's what you should do now.
Is your IT department ready for the disruption ahead?
Not sure how your IT department is doing? What's worked in the past doesn't guarantee future success. If you're setting IT priorities (and you should be!), here's how to assess your IT department for the digital future.
Market perspectives
Explore emerging market trends
Upcoming healthcare events
Join us at nationwide events and conferences where we'll be speaking about top healthcare trends and topics
The Road Ahead: What's around the bend?
Want to stay up to speed on the factors that affect the economy and your investment decisions? Subscribe to receive personal wealth management updates from our experts.
November 2018
PDPM: Understand the financial impact and prepare to act
Join Plante Moran and LeaderStat as we unpack everything you need to know about CMS's Patient-Driven Payment Model (PDPM).
PDPM: Project the financial impact on your organization
Data analytics drives operating room utilization
Seven questions to evaluate the strength of your cybersecurity program
For U.S. senior care facilities, preparing as best as you can is the best merger plan
ICD-10 expertise: Critical for new PDPM reimbursement model
Senior Living Market Snapshots: Chicago, Columbus, San Antonio, & Youngstown MSAs
Learn from Leaders: Executives from the Detroit Lions, Carhartt, and PVS Chemicals share their leadership tips
September 2018
Tax reform: What tax-exempt organizations need to know
View our on-demand webinar to learn more about the 2017 Tax Act and its impact on tax-exempt organizations.
New unrelated business income rules: Go beyond the surface
For tax-exempt organizations, there are big changes coming to how unrelated business income is reported. Our three-step process will help you plan for the work ahead.
Transitioning the lab from a clinical partner to a business partner
As healthcare executives look to reduce costs via outsourcing, internal labs have an opportunity to improve their value, patient care, and business objectives. Consider these strategies to make your clinical lab part of the care team.
CMS' new Patient-Driven Payment Model: Proactive planning steps for SNFs
The new CMS Patient-Driven Payment Model (PDPM) is expected to replace the current Resource Utilization Group, Version IV Model (RUGs-IV) on Oct. 1, 2019. Start planning now. A few simple steps can give you a head start.
For assisted living communities, change is coming, but there still is time to adapt
Vacancies in senior living facilities are likely to reduce, but be warned: There are changes that tomorrow's residents will expect in order for your facility to compete for their business.
Senior Living Market Snapshots: Ann Arbor, Atlanta, Chicago, & Orlando MSAs
This quarter's Midwest and Southeast Market Snapshot reports highlight the importance of understanding senior living market data before opening or expanding into a market.
July 2018
Finally, a simple solution to confusing healthcare prices
As hospital systems search for ways to increase price transparency, a tool that already exists demonstrates value to your customers.
How SNFs are cutting costs without cutting back on care
Skilled nursing facilities face an increasingly uphill battle to manage costs without sacrificing the quality of care. Here are a few strategies to help operators identify efficiencies and set themselves up for future stability.
Cost report review uncovers significant reimbursement opportunities for health system
A key concern for many health systems is getting accurate reimbursement from third-party payers like Medicare and Medicaid. If not done properly, a health system could be missing out on hundreds of thousands of dollars. Such was the case for Lakeland Health.
Do you really need to build more operating rooms?
Building more operating rooms is a calculated decision. Have you compared your performance to industry benchmarks and optimized block schedules? Here are seven questions to consider before depleting your capital.
Five considerations for senior living construction success
Are you thinking about renovating, building an addition, or constructing a new facility? The success of your senior living construction project depends on how you handle these five considerations as part of your project development process.
May 2018
How can healthcare harness the potential disruption of blockchain?
Blockchain is being hailed as one of the most potentially disruptive technology advancements since the internet. But what exactly is blockchain; how might healthcare organizations leverage it; and what are the risks?
An action plan for regional healthcare systems to transform their cost structures
As companies look to disrupt the healthcare market, regional systems must look at costs in order to survive and thrive. Consider these strategies to target the right costs.
How to create a realistic budget for your senior living construction project
Cost creep and planning mishaps can jeopardize your senior living community's construction project budget, despite the best intentions. Our development experts share tips for creating a realistic budget that remains intact through project closeout.
Tax reform 101 for senior housing developers, a three-part series
The Tax Cuts and Jobs Act (TCJA) is a significant piece of legislation and affects nearly everyone in the senior housing industry — no matter the size, specialty, market, or corporate structure.
Opening the front door: Improving patient flow in hospitals
Focusing on patient flow and how patient services are delivered can help drive quality, satisfaction, and savings to your hospital.