Welcome to Higher Ed perspectives, your hub for insights on everything from maximizing capital improvements and technology investments to staying ahead of the new accounting standards and data security threats.
Subscribe now.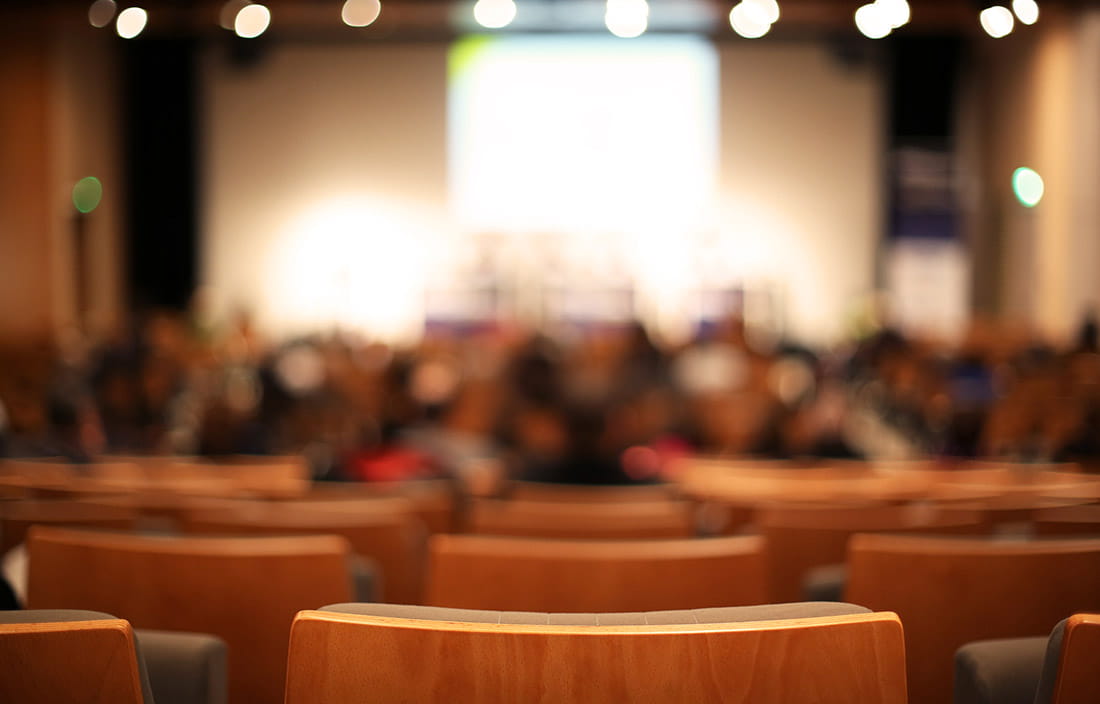 September 2020
Questions about accounting and reporting CARES Act funding for higher ed institutions?
Download our new extensive guide, full of FAQs, guidance, and key resources.
Optimization or transformation: Public sector ERP in a remote environment
In this session, we'll provide tools for making enterprise software decisions in a remote environment, whether it is optimizing what you currently have or procuring new. We'll help you evaluate what factors to consider in your decision making.
GASB replacement of Interbank Offered Rates: What you need to know
In September 2019, the GASB issued an exposure draft titled "Replacement of Interbank Offered Rates." As you amend agreements to replace LIBOR as a reference rate, keep in mind the provisions on this proposed standard to minimize any accounting impact.
Not-for-profit board and leadership considerations post-COVID-19
Join our webinar as our experts provide insights on what issues and questions not-for-profit board members should be addressing during this unprecedented time.
GASB update: Are you on track?
There are several GASB updates coming over the next few years, and now is the time to prepare. This educational session will walk you through the upcoming changes and help you prepare.
Paycheck Protection Program: Understanding the loan forgiveness application
Applying for loan forgiveness for the Paycheck Protection Program (PPP) has left borrowers with questions. During this webinar, our experts will discuss what borrowers need to know, including relevant time periods, necessary payroll information, and allowable nonpayroll costs for forgiveness.
New Markets Tax Credits can fill the gap in your capital campaign caused by COVID-19
Many nonprofits are struggling to determine how to make up lost funding amid COVID-19. Consider New Markets Tax Credits. Read more to understand what the NMTC program is, if you can qualify, and how to access the funds.
August 2020
Manage through today, prep for tomorrow
While it's difficult to see past the current COVID-19 crisis, leaders need to think about tomorrow while managing through today.
Higher Ed: Are you prepared? Cybersecurity and IT tips for current times
Join us for our on-demand webinar designed to help your higher ed institution prepare your IT and cybersecurity systems.
Are you prepared for the next disruption? An enterprise risk management guidebook
Risk management is critical to every organization, yet many leaders don't think seriously enough about it until it's too late. Enterprise risk management helps mitigate risks and, ultimately, realize value. Our guidebook pulls back the curtain to show how.
Higher education essentials: FASB update for higher education
Are you up to speed on the upcoming FASB standards that affect the higher education industry? Watch this webinar for a technical update that will help you prepare for the impact to your institution.
Top three things to consider if you've received COVID-19 funding
If your government agency received federal COVID-19 funding, address these three areas to make sure you're covered. Federal funding for COVID-19 is bringing welcome relief, but certain guidance from federal agencies is lacking. Here's how to address compliance requirements in the meantime.
GASB 87, Leases: Our four most frequently asked questions
The deadline extension for the GASB 87, Leases, implementation came as a welcome relief during the COVID-19 crisis. But don't delay it for too long —planning requires significant time and effort. These FAQs can help keep you on track.
Amanda Ward named to the AICPA's Governmental Audit Quality Center executive committee
Partner Amanda Ward has been appointed to serve on the executive committee of the AICPA Governmental Audit Quality Center.
January 2020
Improve efficiencies and lower costs with IT governance
IT significantly impacts budgets of all sizes — especially in higher education where IT services can be decentralized across many departments and IT providers. So how can you lower costs while improving efficiencies? The answer lies in enterprise IT governance.
Are these GASB standards on your radar?
Effective dates for various GASB standards are upon us. Now is a good time to refocus on which GASB standards should be on your radar. We've provided an overview of the standards that may impact your organization and resources to help you implement them.
Stay the course: The importance of creating and honoring investment guidelines
Investors take note: A well-balanced policy can help you avoid emotional decisions and steer you toward investment success.
GASB 84: Next steps for fiduciary activities standard implementation
Are you prepared for GASB 84 implementation? Here's a breakdown of the implementation guide and action steps you can take now for a successful implementation.
Not-for-profit contribution standard: How to prepare for implementation
Is your not-for-profit ready to implement FASB issued Accounting Standards Update 2018-08? Join our webinar to find out.
FASB votes to delay effective dates for upcoming accounting standards
The delay in effective dates for four major accounting standards provides welcome relief, but it's important for entities to take advantage of the additional time to ensure successful implementation.
How to spot a fraudster
Occupational fraud continues to cost businesses, some quite severely. In most cases, the perpetrators share several traits and behavior patterns. Be on the lookout for these red flags.
Lease accounting: Take advantage of the ASC 842 delay to avoid debt covenant violations
ASC 842's changes to lease accounting could put your company in violation of debt covenants. We look at how a proactive response can help you avoid problems when the new rules go into effect.
Is your IT department ready for the disruption ahead?
Not sure how your IT department is doing? What's worked in the past doesn't guarantee future success. If you're setting IT priorities (and you should be!), here's how to assess your IT department for the digital future.
Nailing it: National Nail's Scott Baker on character-based culture
As president and CEO of National Nail, Scott Baker led its renovation from a small distributor of fasteners into a global manufacturer of patented solutions. At the heart of the turnaround was a cultural makeover as innovative as its products.
September 2019
Data protection 101: Why you need security awareness training
Your organization has anti-virus software, firewalls, and intrusion detection systems. Isn't this enough to protect your vital information? The simple answer is no.
GASB 87, Leases: Answers to your implementation questions
Preparing for GASB 87, Leases implementation? We answer your burning questions.
OMB releases 2019 compliance supplement with significant changes to Student Financial Assistance Cluster
Higher education institutions will face new required procedures with this year's single audit with the release of the OMB's 2019 Compliance Supplement. Find out what this means for you.
Growing into business analytics
There are several maturity stages within an organization's data journey — from dipping your toes in the data sea, to leveraging advanced analytics techniques to drive innovation and market differentiation. Where are you on this journey — and where would you like to be?
GASB 84: Next steps for fiduciary activities standard implementation
Are you prepared for GASB 84 implementation? Here's a breakdown of the implementation guide and action steps you can take now for a successful implementation.
GASB 84: A Deeper dive into the GASB fiduciary activities standard
Unsure how to apply GASB 84 to fiduciary activities? Unclear on the impact of the GASB Implementation Guide 2019-2? Join our webinar to get prepared.
GASB issues additional guidance on GASB 84, Fiduciary Activities
Read GASB's new Implementation Guide to truly understand how to think about fiduciary activities and apply the provisions of GASB 84.
Lease accounting roadmap: A detailed tool for implementing ASC Topic 842
We've created a detailed roadmap to help you navigate the important points of the new standard, develop a deeper understanding of lease accounting, and formulate your path to implementation.
Leadership at the Detroit Lions: CFO Allison Maki on coaching with kindness
Working as CFO in an organization of high-performing people, Allison Maki has learned the power of human kindness and authenticity while leading a team "doing ordinary work at an extraordinary place" where success equals games won versus a strong income statement.
Market perspectives
Explore emerging market trends and insights from our Investment Research team. If it's top of mind for you, it's top of mind for us.
December 2018
Webinar: Practical application of the new FASB financial reporting model
Register for our webinar to get up to speed on the new FASB update.
GASB Statement 84: The changing landscape of fiduciary activities
GASB 84 outlines how to identify and report fiduciary activities for governmental units. Here's what you need to consider as you plan to implement the new standard.
GASB releases Statement 90, Majority Equity Interests
Here are a few things to consider when applying this new standard.
GASB 87, Leases: Four steps to a successful implementation
GASB 87 makes significant changes to how you report for leases. Are you prepared? Follow these four steps for a smooth implementation.
IRS releases long-awaited guidance on "parking tax" for tax-exempt employers
Many exempt organizations have been waiting for more guidance on the new "parking tax," Code Section 512(a)(7). Here's what you need to know about the new rules and how they'll affect your organization.
Crisis communication: Five steps to engage stakeholders
In tough times, communicating with stakeholders is critical to minimizing negative impacts, maintaining control, and securing the support your organization needs to move forward. Here's how to start.
Culture: If it's not broken, how can you fix it?
Many successful organizations take an alternative approach to managing culture change. They focus less on what's toxic and dysfunctional and more on leveraging existing strengths and engaging their most valuable resource — their people — to drive change. Here's how.
Why you need to understand AI to stay competitive
You hear it everywhere: AI is the future. What you may not know is that it's already here, you probably use it daily, and it's poised to make your job a whole lot easier.
The Road Ahead
PMFA's 2019 economic outlook
Learn from Leaders
Executives from the Detroit Lions, Carhartt, and PVS Chemicals share their best leadership tips
September 2018
Is an innovation center the next step for growth on your campus?
College students today are constantly searching for opportunities to collaborate and be innovative. Why not foster that collaboration on your college or university campus in an innovation center?

The devil is in the data: Optimizing value in the digital age
Are you making full use of the data you collect? Here are some practical ways to gain the upper hand.

GASB 83: Asset retirement obligations
Per GASB 83, certain asset retirement obligations now require the recording of a liability and a corresponding deferred outflow on the face of the financial statements. Here are the key considerations for adopting this standard.

Tax reform for tax-exempt organizations
How will tax reform impact higher education? Here's our perspective and what you need to know.

ERP change management: Five pillars of success
Change is a certainty when implementing any new ERP system. Use these suggestions to help you ensure, and your workforce embrace, a smooth and successful ERP implementation.

Five benefits of cloud-based disaster recovery
Are you prepared for an IT disaster? If you think you're immune, think again. Here's how to get started on your disaster recovery plan and key considerations to weigh when thinking about cloud-based disaster recovery solutions.
July 2018
Prepare now: FASB changes to the not-for-profit reporting model are coming
Join our webinar on July 26 as we discuss FASB's new requirements, limitations, and consequences for the not-for-profit reporting model.
What you need to know about not-for-profit contributions
FASB recently issued Accounting Standards Update 2018-08, Clarifying the Scope and Accounting Guidance for Contributions Received and Contributions Made. Join us as we discuss FASB's new standard.
College overcomes challenges to complete student housing under budget A Midwestern college required an owner's representative to act as an independent, experienced extension of their staff to help manage an $8.8 million, 46,000-square-foot student housing project on its campus.
GDPR compliance: Are you prepared?
The impending General Data Protection Regulation (GDPR) will affect how organizations store, process, and secure personal data. Adherence will be crucial for you to avoid costly fines and damage to your reputation. Are you ready for compliance?
Taking an enterprise approach to CRM in higher education
CRM is a key growth driver for many institutions. But few in higher education believe they're getting the most of out of their investment. Building a CRM culture can change that.
Split what? A guide to split-interest agreements under GASB 81
Now in effect, GASB 81, Irrevocable Split-Interest Agreements, provides recognition and measurement guidance for situations in which a government is a beneficiary of an irrevocable split-interest agreement. Here are the key terms and common accounting situations to know.
Surprised by the Safeguards Rule compliance requirements? Seven questions higher ed is asking
Higher ed institutions must soon have the proper controls and processes in place to comply with the Safeguards Rule of the Gramm-Leach Bliley Act. Here are the top questions institutions are asking about compliance, and our answers.
March 2018
Tax reform tosses nonprofits $1M quandary
Some nonprofit hospitals and universities paying executives more than $1 million face hefty tax penalties. Those looking to avoid these excise taxes have a few alternatives.
Cybersecurity for the public sector: You've been hacked — now what?
Cyberattacks often target the public sector. This on-demand webinar series will help you figure out where to start after a data breach, determine how it happened, and protect your organization for the future.
Communication is key: Working with your actuary to prepare for GASB 75
Good communication with your actuary can make or break successful GASB 75 implementation. Here's how to start the dialogue to ensure important assumptions used in the actuarial valuation are appropriate for your OPEB plan.
Best practices for successful implementation of GASB 75
Gearing up to adopt GASB 75? These best practices can guide you to a successful implementation.
Perkins Loan program expiration and tax law changes: Next steps for your institution
Learn how the expiration of the Perkins Loan program and the emerging tax law changes will impact your higher education institution.
What's the difference between a construction manager, architect, and owner's representative?
Failing to meet financial expectations, running behind schedule, or going over budget from mistakes can increase a capital project's costs exponentially. Owner's reps are uniquely able to help higher education institutions plan and execute successful capital improvement programs.
Fostering staff engagement by putting people first
Plante Moran was recently named one of Fortune magazine's "100 Best Companies to Work For" for the 20th year in a row. Why? Because of our people and our environment centered around high-touch relationships, transparency, and trust. Celebrate with us.