Welcome to Higher Ed perspectives, your hub for insights on everything from maximizing capital improvements and technology investments to staying ahead of the new accounting standards and data security threats.
Subscribe now.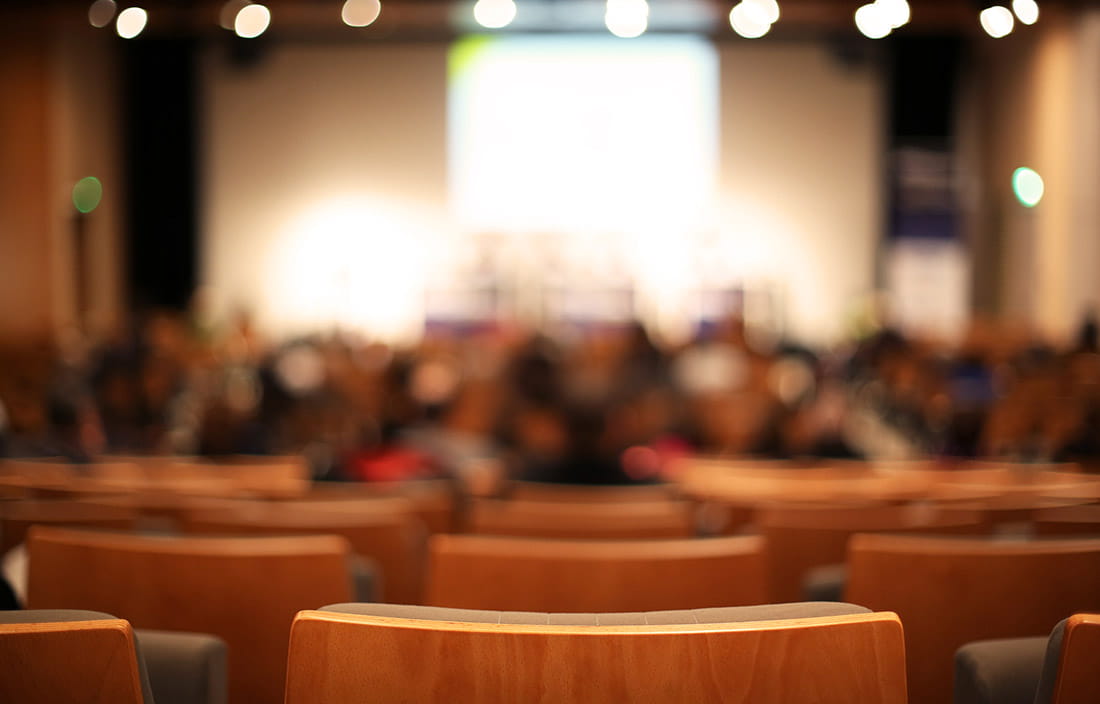 September 2018
Is an innovation center the next step for growth on your campus?
College students today are constantly searching for opportunities to collaborate and be innovative. Why not foster that collaboration on your college or university campus in an innovation center?

The devil is in the data: Optimizing value in the digital age
Are you making full use of the data you collect? Here are some practical ways to gain the upper hand.

GASB 83: Asset retirement obligations
Per GASB 83, certain asset retirement obligations now require the recording of a liability and a corresponding deferred outflow on the face of the financial statements. Here are the key considerations for adopting this standard.

Tax reform for tax-exempt organizations
How will tax reform impact higher education? Here's our perspective and what you need to know.

ERP change management: Five pillars of success
Change is a certainty when implementing any new ERP system. Use these suggestions to help you ensure, and your workforce embrace, a smooth and successful ERP implementation.

Five benefits of cloud-based disaster recovery
Are you prepared for an IT disaster? If you think you're immune, think again. Here's how to get started on your disaster recovery plan and key considerations to weigh when thinking about cloud-based disaster recovery solutions.
July 2018
Prepare now: FASB changes to the not-for-profit reporting model are coming
Join our webinar on July 26 as we discuss FASB's new requirements, limitations, and consequences for the not-for-profit reporting model.
What you need to know about not-for-profit contributions
FASB recently issued Accounting Standards Update 2018-08, Clarifying the Scope and Accounting Guidance for Contributions Received and Contributions Made. Join us as we discuss FASB's new standard.
College overcomes challenges to complete student housing under budget A Midwestern college required an owner's representative to act as an independent, experienced extension of their staff to help manage an $8.8 million, 46,000-square-foot student housing project on its campus.
GDPR compliance: Are you prepared?
The impending General Data Protection Regulation (GDPR) will affect how organizations store, process, and secure personal data. Adherence will be crucial for you to avoid costly fines and damage to your reputation. Are you ready for compliance?
Taking an enterprise approach to CRM in higher education
CRM is a key growth driver for many institutions. But few in higher education believe they're getting the most of out of their investment. Building a CRM culture can change that.
Split what? A guide to split-interest agreements under GASB 81
Now in effect, GASB 81, Irrevocable Split-Interest Agreements, provides recognition and measurement guidance for situations in which a government is a beneficiary of an irrevocable split-interest agreement. Here are the key terms and common accounting situations to know.
Surprised by the Safeguards Rule compliance requirements? Seven questions higher ed is asking
Higher ed institutions must soon have the proper controls and processes in place to comply with the Safeguards Rule of the Gramm-Leach Bliley Act. Here are the top questions institutions are asking about compliance, and our answers.
March 2018
Tax reform tosses nonprofits $1M quandary
Some nonprofit hospitals and universities paying executives more than $1 million face hefty tax penalties. Those looking to avoid these excise taxes have a few alternatives.
Cybersecurity for the public sector: You've been hacked — now what?
Cyberattacks often target the public sector. This on-demand webinar series will help you figure out where to start after a data breach, determine how it happened, and protect your organization for the future.
Communication is key: Working with your actuary to prepare for GASB 75
Good communication with your actuary can make or break successful GASB 75 implementation. Here's how to start the dialogue to ensure important assumptions used in the actuarial valuation are appropriate for your OPEB plan.
Best practices for successful implementation of GASB 75
Gearing up to adopt GASB 75? These best practices can guide you to a successful implementation.
Perkins Loan program expiration and tax law changes: Next steps for your institution
Learn how the expiration of the Perkins Loan program and the emerging tax law changes will impact your higher education institution.
What's the difference between a construction manager, architect, and owner's representative?
Failing to meet financial expectations, running behind schedule, or going over budget from mistakes can increase a capital project's costs exponentially. Owner's reps are uniquely able to help higher education institutions plan and execute successful capital improvement programs.
Fostering staff engagement by putting people first
Plante Moran was recently named one of Fortune magazine's "100 Best Companies to Work For" for the 20th year in a row. Why? Because of our people and our environment centered around high-touch relationships, transparency, and trust. Celebrate with us.