Welcome to K-12 Perspectives, your hub for insights on everything from new auditing regulations and cybersecurity threats to capital improvement programs and integrating technology.
Subscribe now.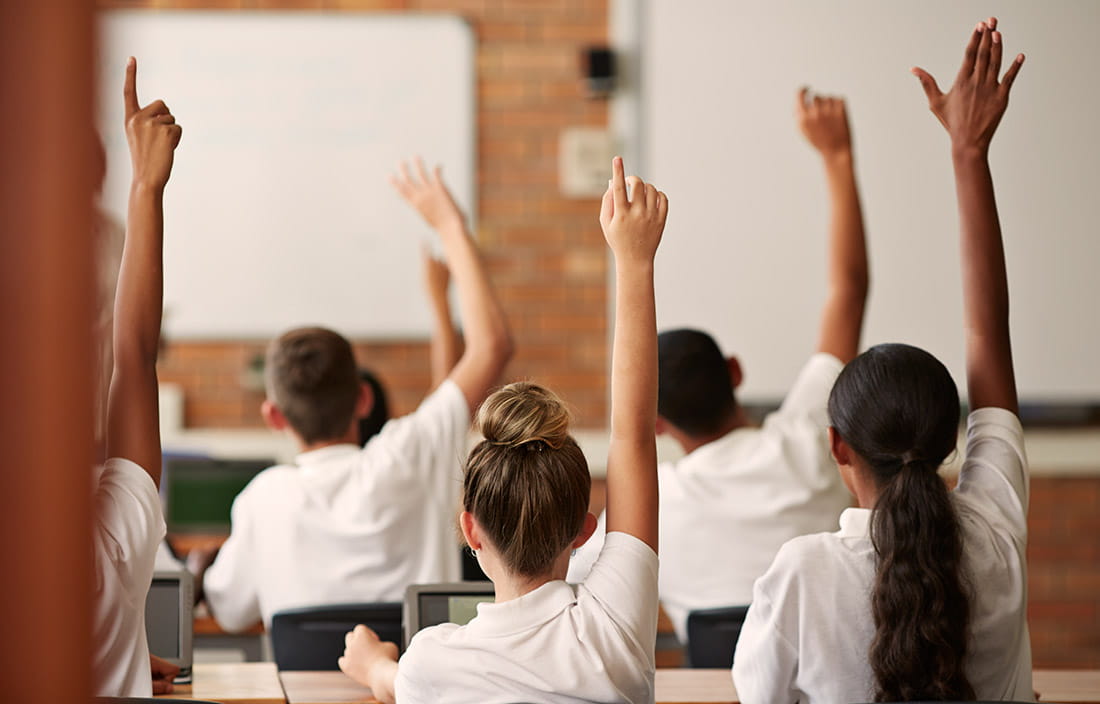 December 2018
GASB Statement 84: The changing landscape of fiduciary activities
GASB 84 outlines how to identify and report fiduciary activities for governmental units. Here's what you need to consider as you plan to implement the new standard.
GASB 87, Leases: Four steps to a successful implementation
GASB 87 makes significant changes to how you report for leases. Are you prepared? Follow these four steps for a smooth implementation.
How to save money on school renovations
Ready to build or renovate? District leaders should follow these six steps to make sure they're optimizing the school district's limited dollars during construction.
Crisis communication: Five steps to engage stakeholders
In tough times, communicating with stakeholders is critical to minimizing negative impacts, maintaining control, and securing the support your organization needs to move forward. Here's how to start.
The Road Ahead
PMFA's 2019 economic outlook.
Learn from Leaders
Executives from the Detroit Lions, Carhartt, and PVS Chemicals share their best leadership tips.
September 2018
ERP change management: Five pillars of success
Change is a certainty when implementing any new ERP system. Use these suggestions to help you ensure, and your workforce embrace, a smooth and successful ERP implementation.
The devil is in the data: Optimizing value in the digital age
Are you making full use of the data you collect? Here are some practical ways to gain the upper hand.
Five benefits of cloud-based disaster recovery
Are you prepared for an IT disaster? If you think you're immune, think again. Here's how to get started on your disaster recovery plan and key considerations to weigh when thinking about cloud-based disaster recovery solutions.
Protect your digital assets with these cybersecurity best practices
Looking for steps you can take to improve your data loss protection? Look no further. These cybersecurity best practices will help you stay a step ahead of hackers and can keep your school district safe.
July 2018
With knowledge gained over six decades of auditing and assisting schools, our team of K-12 specialists can help your district prepare for school accounting and auditing changes, anticipate challenges, manage risk, and streamline operations. In short, we'll help you make the mark.
How to spot a fraudster
Occupational fraud continues to cost businesses, some quite severely. In most cases, the perpetrators share several traits and behavior patterns. Be on the lookout for these red flags.
How does the evolving K-12 ERP marketplace impact your district?
In today's quickly evolving administrative system marketplace, options for new features and functionalities are abound. Is your existing ERP system delivering all it can? Here are five ways to tell.
Your district has been hacked. What's the first thing you need to do?
View our webinar series, beginning with Incident response triage: Where do we start to learn which actions you should take immediately after a cyberattack to minimize the damage.
It's time to implement GASB 75. Need a refresher on how this impacts school districts?
April 2018
What's the difference between a construction manager, architect, and owner's representative?
Failing to meet financial expectations, running behind schedule, or going over the budget from mistakes can increase a capital project's costs exponentially. Owner's reps are uniquely able to help higher education institutions plan and execute successful capital improvement programs.
Fostering staff engagement by putting people first
Plante Moran was recently named one of Fortune magazine's "100 Best Companies to Work For" for the 20th year in a row. Why? Because of our people and our environment centered around high-touch relationships, transparency, and trust. Celebrate with us.