Welcome to Manufacturing Perspectives, your hub for insights on everything from the implications of tax reform and the future of NAFTA 2.0 to digital disruptors like big data, "smart" plants, and automation.
Subscribe now.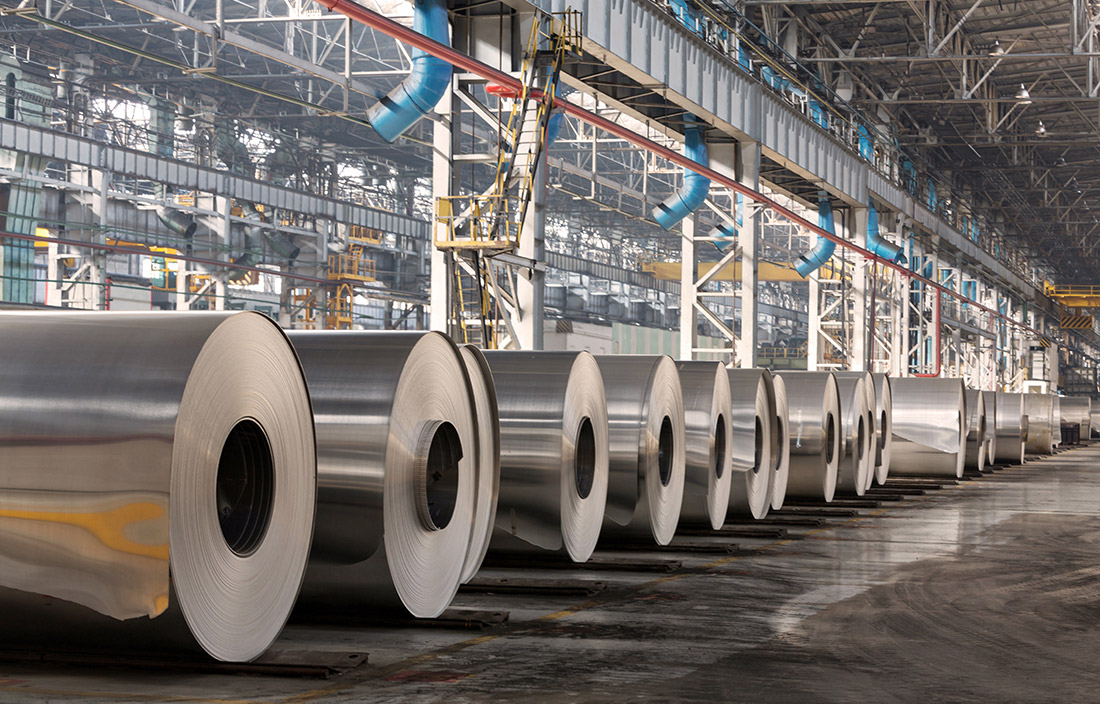 Q3 2019
North American OEM-Supplier Working Relations Index®
Auto original equipment manufacturers (OEMs) are making limited progress in supplier relations — yet profitability will become extremely difficult without a supportive supply base. Now is the time for OEMs to focus on improvements.

North American Plastics Industry Study: 2019 Summary Report
Is momentum slowing for plastics processors? Download the NAPIS 2019 Summary Report for our latest assessment of the plastics processing industry, best practices and attributes of top performers, and strategies to help business leaders position for growth.

Every automotive supplier needs a product technology strategy
A product technology strategy that focuses on electrification and automation demand targeted goals, and targeted acquisitions is a critical component all automotive organizations should have developed. Read more at Auto News.
Four tips to improve your sales forecasting
Does your sales forecast drive downstream decisions? It should. It's time to leverage technology and get out of the Excel maze for accurate and timely demand planning.
SEKO Logistics' James Gagne: Dream big, have fun, get stuff done
For James Gagne, a culture of dreaming big, "getting stuff done" and scaling the business while staying "small enough to care" has enabled SEKO to not only survive but thrive as it reinvents itself over time.
GILTI: The new era of global taxation and planning
How will the new GILTI income inclusion impact your U.S. tax liability? How can you minimize or eliminate your GILTI inclusion to reduce your U.S. tax liability? Join our webinar to learn more.
Manufacturing activity slowed in June
The ISM Manufacturing index dipped moderately in June, as new orders slowed in response to slowing growth and trade policy uncertainty.
Q4 2018
Revenue recognition guide for manufacturing and distribution
The implementation date for the new revenue recognition standard is fast-approaching. Use our revenue recognition guide for manufacturers and distributors to help you prepare.

USMCA: Implications for the automotive sector
Following last-minute negotiations, we have a proposed NAFTA replacement: The United States, Mexico and Canada Agreement (USMCA). In this article, we take an initial look at the implications for the automotive sector.

U.S. Manufacturing Reshoring Study: Eliminating the trade deficit without tariffs
Tax and regulatory policy shifts, currency volatility, and new tariffs are prompting manufacturers to re-examine their sourcing decisions.

Spotlight on year-end tax planning
As the details of tax reform continue to unfold, how can you develop the most effective year-end tax-planning strategy?
North American Plastics Industry Study (NAPIS): Take the survey
Plastics processors need solid financial and operational benchmarking data to balance risk and opportunity. Take the NAPIS survey to confidently assess the health of your business with comparative data from the competition.
Get smarter: AI for manufacturing and distribution
AI can raise the IQ of your plant and supply chain to improve quality and efficiency, lower costs, and enhance competitiveness.
Q3 2018
Webinar: Six months in, what should businesses do now?
The Tax Cuts and Jobs Act (TCJA) was enacted only a little over six months ago. Check out our on-demand webinar as we discuss what you should do now to ensure your business maximizes all of the benefits tax reform has to offer.
Playbook: What you can do now, and how to plan ahead
Do you have a clear idea of what your business needs to do, how, and by when? Our interactive tax reform playbook can help.
Want more? Check out all of our tax reform resources for manufacturers here.
Keeping pace with trade: From words to action
It's hard to keep up with the recent and forthcoming tariff- and trade-related events, including a new Section 232 investigation of automobile and automotive parts imports and national security. Here's what business leaders should know.
North American Plastics Industry Study: Take the survey
Plastics processors need solid financial and operational benchmarking data to balance risk and opportunity. Take the NAPIS survey to confidently assess the health of your business with comparative data from the competition.

ELD mandate affecting your bottom line? Three tips to reduce costs
The ELD mandate is disrupting supply chain operations with rising transportation costs, long lead times, delayed shipments, and increased truck driver shortages. How can you put the brakes on increased costs and keep your organization on the road to profitability?
Q2 2018
Here are a few resources to help you prepare:
Industry 4.0: Optimizing your plant with smart technologies

Blockchain disruption: Are manufacturers ready?

Download the 2018 NAPIS Summary Report
Q1 2018
Spotlight on tax reform: How are manufacturers affected? Revenue recognition: Are manufacturers covering all the bases?
The future of the automobile is autonomous, and your business is likely to feel the effect