Welcome to Real Estate Perspectives, your hub for insights on everything from business transitions and succession planning to factors that affect profitability, like tax reform, new accounting standards, and tax credits and financial incentives.
Subscribe now.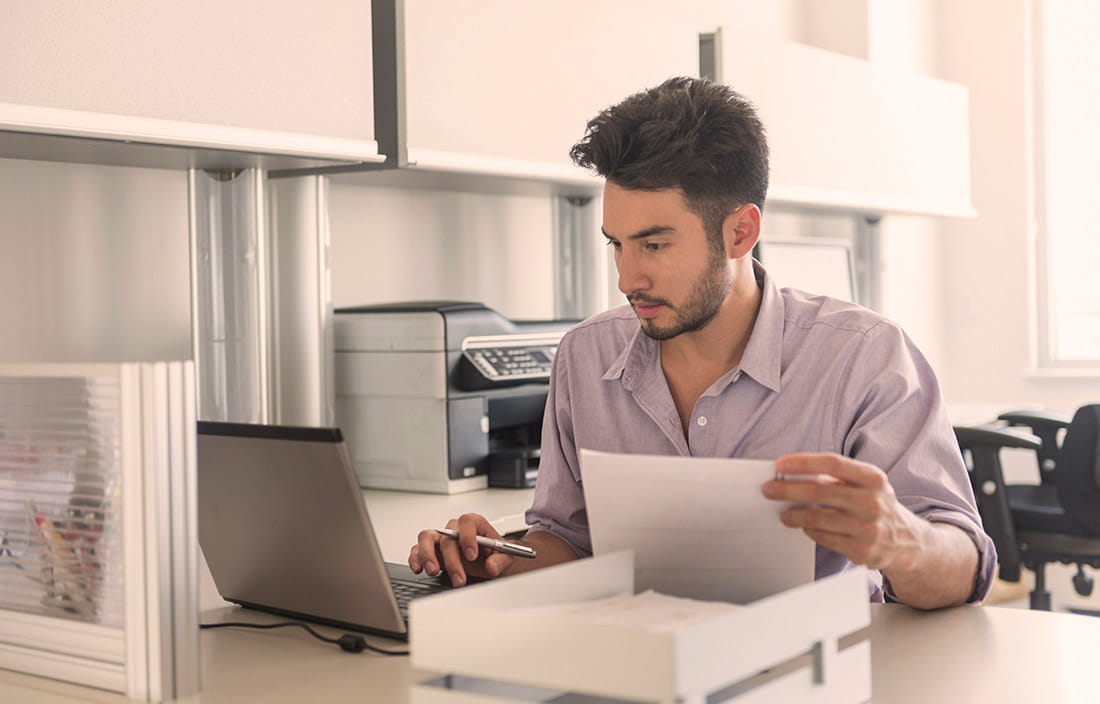 August 2020
Tax planning for challenging times
Set yourself up for success with short-, mid-, and long-term strategies for tax planning.
Four ways you can use a recession to build resilience
Amid COVID-19 uncertainty, many construction owners are inclined to take government aid and wait for the storm to pass. Shane Brown offers this alternative approach to help construction businesses survive the downturn and emerge stronger via Construction Business Owner.
CARES Act provides short-term fix for delayed receipt of Form 8609s
The CARES Act provides a short-term fix for delayed receipts of Form 8609s, allowing partnerships to amend tax returns under the old TEFRA rules for 2018 and 2019. Here's what you need to know.
Real estate owners: Plan to manage tenant operations during COVID-19
Real estate companies are facing interruptions in tenant operations during the COVID-19 pandemic. Property owners should review their leases and plan tenant communications. Consider these key factors.
The impact of COVID-19 on opportunity zones
Changes are coming for qualified opportunity funds, opportunity zone businesses, and investors. Here's what you need to know.
Construction companies: Invest in analytics for a competitive edge
You're managing as an essential business in a new environment, and likely exhausted from creating too many Excel-based scenario models. Analytics can help you make better decisions faster.
Leveraging robotic process automation (RPA) in the manufacturing industry
Join our webinar as our experts provide an overview on Robotic Process Automation and how it can provide value to your organization.
November 2019
Four steps to a smooth, profitable exit from your business
When the time comes to sell a business, owners hope to be well-positioned. But to ensure a profitable and low-stress exit, the planning process needs to start now. Read more at The Business Journals.
Maximize your tax savings with charitable donations of real estate
Looking to achieve tax savings by donating real estate? We cover the key hurdles and considerations to maximize your savings.
Year-end tax planning opportunities and tax reform
As most of the provisions in the Tax Cuts and Jobs Act went into effect last year, year-end tax planning is as essential as ever. Are you wondering how new tax reform guidance and rules could affect your 2019 year-end tax planning? Stay informed with updates from our experts as we help guide you through the complex year-end tax planning environment.
Outsourcing IT services is the "new normal." But is it for you?
Whether you need to augment staff, complete a one-off project, or farm out an entire IT function, outsourcing can be a stroke of genius or a huge mistake. Is strategic outsourcing right for you, and how do you leverage it?
2019's Big Tax Hit, and How to Survive It
Changes in revenue recognition and the disconnect they've created are especially tricky this year.
Cost segregation: How tax reform affects your tax planning
In this webinar, we'll discuss year-end tax planning opportunities related to cost segregation and depreciation in conjunction with new regulations from the Tax Cuts and Jobs Act (TCJA). Join us to learn more and ensure you're maximizing your depreciation deduction.
Section 1231: The next big disruption for opportunity zones
Proposed opportunity zone regulations create disruption regarding the timing of investing Section 1231 gains. Here's how this affects opportunity zone players and what to do now to mitigate the impacts.
August 2019
Help employees develop skills necessary for succession planning
Succession planning can be one of the most dangerous blind spots for leaders in the construction sector.
Growing into business analytics
There are several maturity stages within an organization's data journey — from dipping your toes in the data sea, to leveraging advanced analytics techniques to drive innovation and market differentiation. Where are you on this journey — and where would you like to be?
Is your REIT considering an interest rate hedge?
When attempting to mitigate interest rate risk on floating-rate debt, REITs often consider acquiring an interest rate hedge. But tread carefully, as this can result in a REIT qualification violation if the arrangement isn't properly identified.
Section 1231: The next big disruption for opportunity zones
Proposed opportunity zone regulations create disruption regarding the timing of investing Section 1231 gains. Here's how this affects opportunity zone players and what to do now to mitigate the impacts.
Leadership at the Detroit Lions: CFO Allison Maki on coaching with kindness
Working as CFO in an organization of high-performing people, Allison Maki has learned the power of human kindness and authenticity while leading a team "doing ordinary work at an extraordinary place" where success equals games won versus a strong income statement.
November 2018
New opportunity zones regulations released: Understanding the impact
The IRS has just released new regulations for the opportunity zone program. Find out the impact on your organization during our webinar.
Webinar: Year-end tax planning for businesses
Webinar: Year-end tax planning for individuals
Compensation strategies for contractors: Keep your most talented
Five smart financial moves to make when you have extra cash
Accounting and financial reporting developments for private companies
Learn from Leaders: Executives from the Detroit Lions, Carhartt, and PVS Chemicals share their leadership tips
July 2018
Seven fundamental principles of a 1031 exchange
A 1031 like-kind exchange allows business owners and investors to defer taxes on the sale of their real estate investments. Learn the seven fundamental principles of a 1031 exchange in this short video.

What happens when a REIT fails to meet its distribution requirement?
Certain events can prevent an REIT from meeting its distribution requirement — 90 percent of taxable income. To avoid putting the trust's status at risk, you'll want to understand these two provisions of the Internal Revenue Code.

Protect your digital assets with these cybersecurity best practices
These cybersecurity best practices will help you stay a step ahead of hackers and can keep you and your clients safe.

Independence and objectivity: What incents your investment advisor to act in your best interest?
Is your "independent" advisor fully aligned with your best interests? These five factors can reveal the answer.