Welcome to Technology Perspectives, your hub for insights for technology companies. From cybersecurity and tax reform to wealth management, M&A activity, and proven strategies that support growth and success, we've got you covered.
Subscribe now.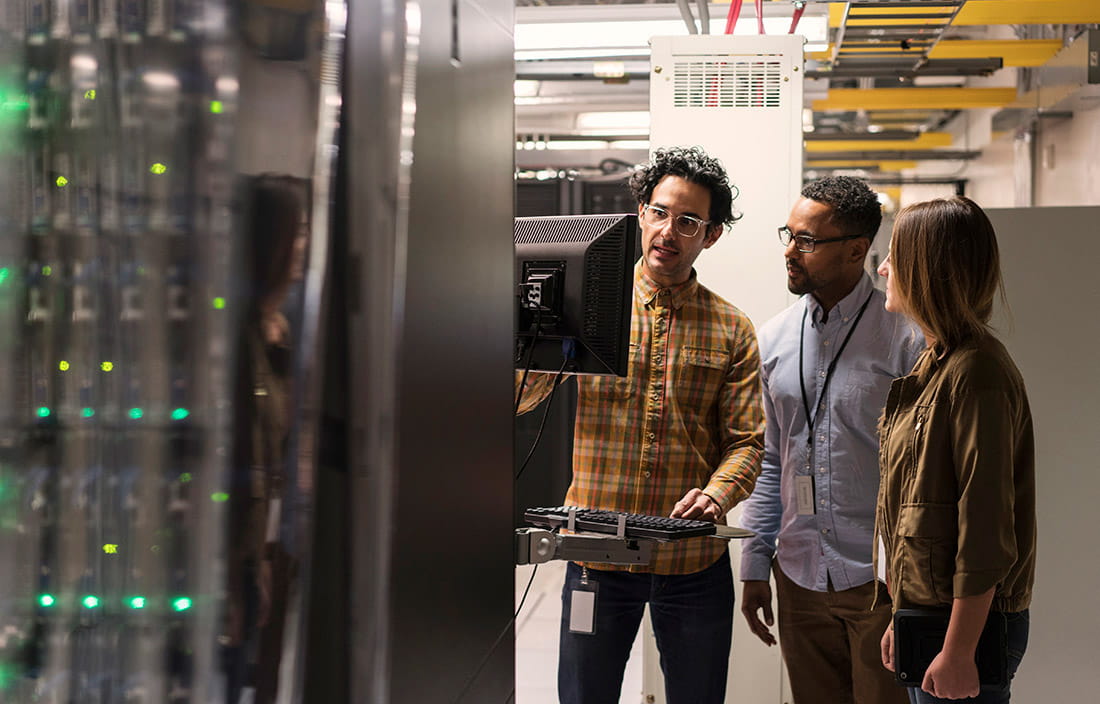 February 2020
The CFO cheat sheet: Nine ways to improve effectiveness
Whether you're a CFO looking to improve your strategy or a CEO or board member wanting to coach your CFO, this nine-point guide can help.
Wayfair: Analyzing and assessing your risk
If your business sells products in multiple states, you should perform a sales tax compliance risk assessment to determine your exposure to sales taxes in those jurisdictions. Here's how to get started.
Future of Wayfair: Sales tax nexus lessons learned and future considerations
Following the Wayfair decision, there are still important lessons and economic nexus developments to consider. Learn more.
Surviving sea change: Why some businesses sink and others stay afloat
Competitors are coming for your market share, the pace of change is accelerating, and a potential economic downturn is on the horizon. What are you doing to prepare?
Business succession in your future? Consider these questions
Personal and professional decisions about financial independence and your family's vision for the future determine how best to transfer business ownership. Ask these three questions to help gain clarity.
The Motz Corporation CEO Joe Motz on the value of vulnerability
Whether building world-class sports fields or riding a bicycle 6,500 miles for charity, Joe Motz, CEO of The Motz Corporation, is making a difference in people's lives doing what he loves to do.
November 2019
Converting to open offices? Do it the right way
An "office-of-the-future" format usually means leveraging an open office design to save money on real estate costs and improve staff collaboration. But before you convert, here are a few pros and cons to consider.
Year-end tax planning opportunities and tax reform
As most of the provisions in the Tax Cuts and Jobs Act went into effect last year, year-end tax planning is as essential as ever. Are you wondering how new tax reform guidance and rules could affect your 2019 year-end tax planning? Stay informed with updates from our experts as we help guide you through the complex year-end tax planning environment.
2019's Big Tax Hit, and How to Survive It
Changes in revenue recognition and the disconnect they've created are especially tricky this year.
Is your IT department ready for the disruption ahead?
Not sure how your IT department is doing? What's worked in the past doesn't guarantee future success. If you're setting IT priorities (and you should be!), here's how to assess your IT department for the digital future.
Sales tax compliance after Wayfair: Don't try this alone
The Wayfair decision has made multistate sales tax compliance significantly more challenging. Here's what you need to know about integrating software with professional support to manage these new obligations.
Leadership at the Detroit Lions: CFO Allison Maki on coaching with kindness
Working as CFO in an organization of high-performing people, Allison Maki has learned the power of human kindness and authenticity while leading a team "doing ordinary work at an extraordinary place" where success equals games won versus a strong income statement.
August 2018
New and improved R&D tax credit legislation may benefit you
Opportunities for cash savings exist for tech companies as they invest in research and development (R&D) activities.
Protect your digital assets with these cybersecurity best practices
Looking for steps you can take to improve your data loss protection? Look no further. These cybersecurity best practices will help you stay a step ahead of hackers and can keep you and your clients safe.

Independence and objectivity: What incents your investment advisor to act in your best interest?
When choosing an investment advisor, independence and objectivity are crucial. Is your "independent" advisor fully aligned with your best interests? These five factors can reveal the answer.
June 2018
Accounting software selection: Best practices for tech firms
Webinar: Six months in, what should businesses do now?
Playbook: What you can do now, and how to plan ahead
Technology: Preparing for revenue recognition
Tackling HITRUST version changes
Q1 2018
Will you and your business be affected by the Tax Cuts & Jobs Act? In a word, yes. Here's what you need to know right now in order to prepare for the changes:
Digital transformation in the middle market

Don't overlook the Work Opportunity Tax Credit

Culture: If it's not broken, how can you fix it?