Renovations to senior living community improves resident experience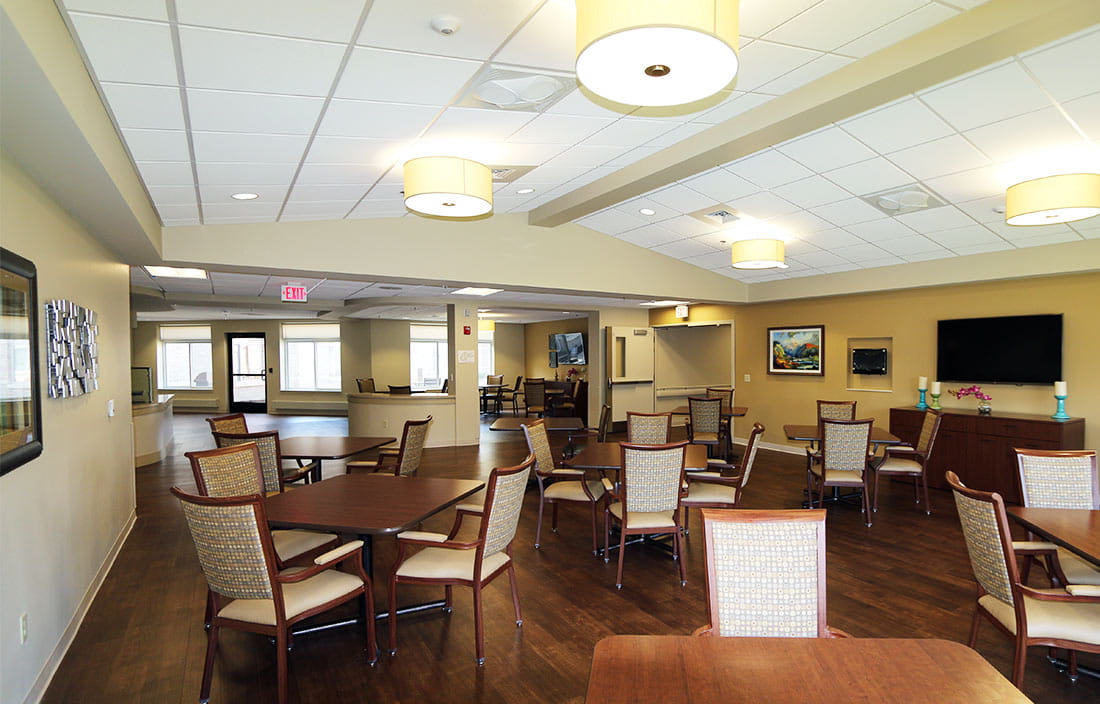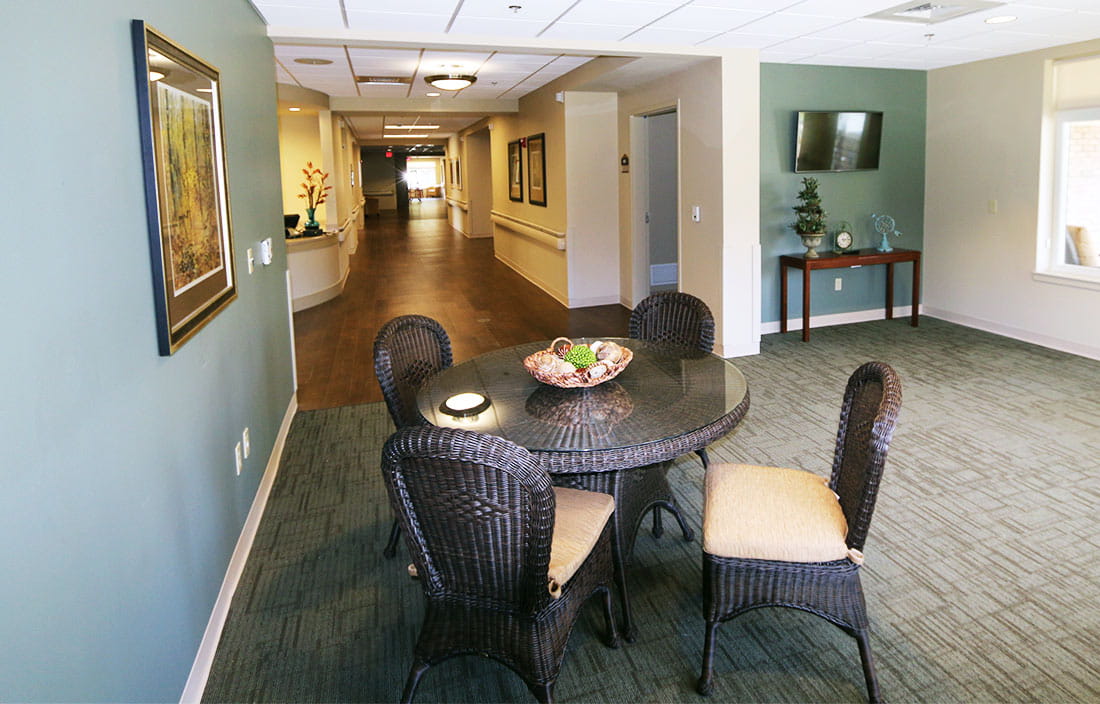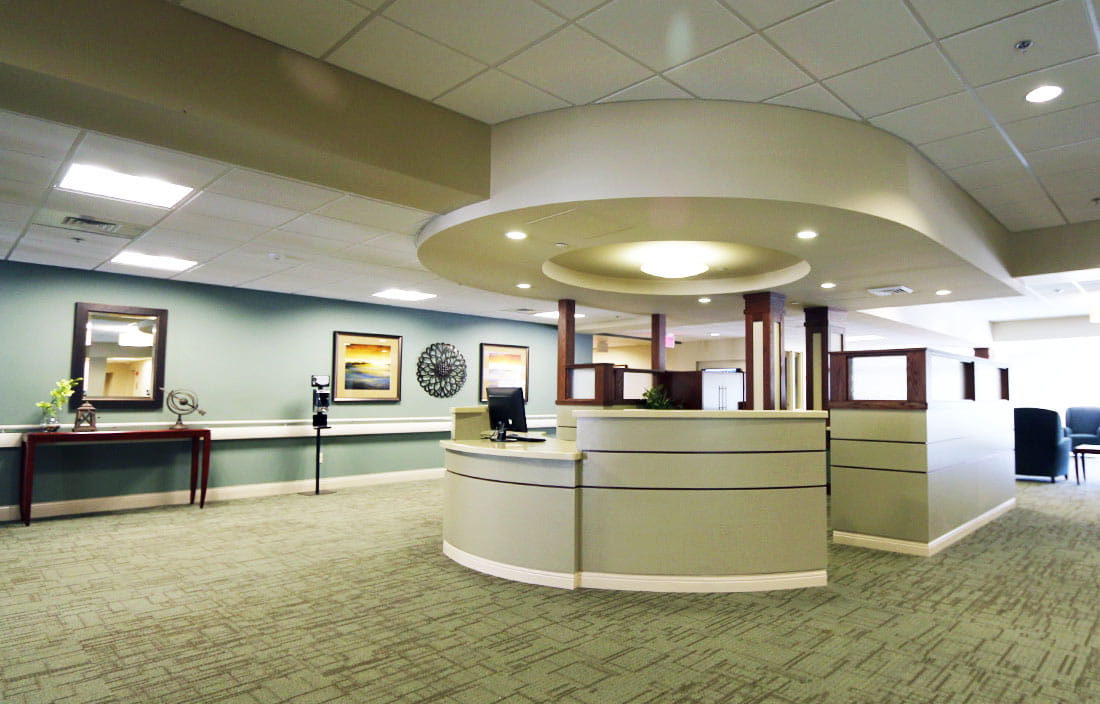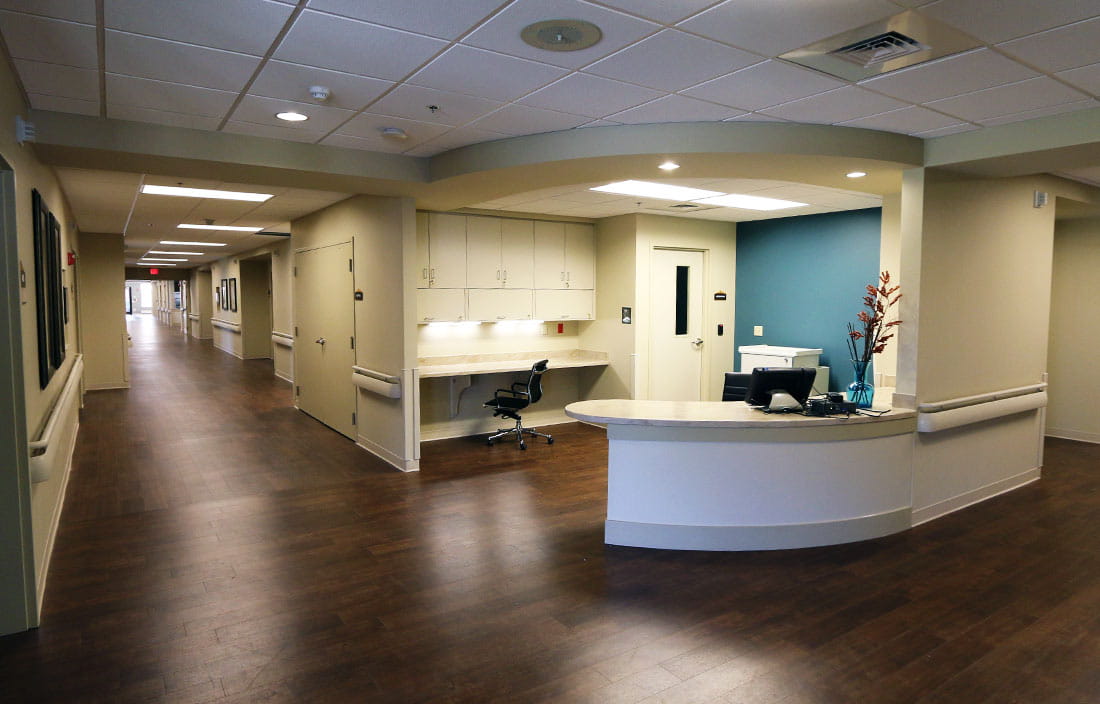 Lourdes Senior Community expanded its campus by adding 50 new private therapy rooms and a new therapy gym to provide long-term care and rehabilitation services.
The challenge
To enhance the living experience for residents and improve staff workspaces, Lourdes Senior Community, home to 250 senior residents, was considering adding an addition and various renovations to its long-term care and rehabilitation facility, Lourdes Rehabilitation and Healthcare Center.
The solution
To help guide the leadership team through the planning process, Plante Moran Living Forward™ (PMLF) provided a detailed operational benchmarking analysis, performed a preliminary debt capacity based on existing operations, and reviewed the feasibility of various development options.
Understanding the options gave Lourdes' leadership team the opportunity to rethink the unit mix and services to best serve its community. Acting as an owner's representative, PMLF's project management team worked with Lourdes to expand its therapy service with the addition of 50 private therapy rooms, two of which are bariatric rooms with lifts, and a new therapy gym.
PMLF oversaw the renovation of the main entrance and lobby, courtyard, and meditation chapel as well as the new construction of the administrative suite. PMLF also managed the construction schedule for phased delivery of space on an occupied campus and oversaw the successful procurement of FF&E and technology systems for the facility.
The benefit
PMLF's deep industry knowledge provided insight as Lourdes' leadership team evaluated options throughout the planning and construction process. Our team's collaborative process delivered the project on budget and on schedule.
Plante Moran Living Forward has a long history of being a partner with Lourdes. Their dedication to serving the needs of the residents attests to their understanding of our mission. As strong, faithful advocates, they use their varied areas of expertise to ensure quality in all dimensions of the project.
"
Sister Maureen Comer
CEO, Lourdes Senior Community