Plante Moran Living Forward: Your partner every step of the way
Partnering with a development expert who has a proven process and deep industry knowledge can help you ensure your next addition or renovation is a success.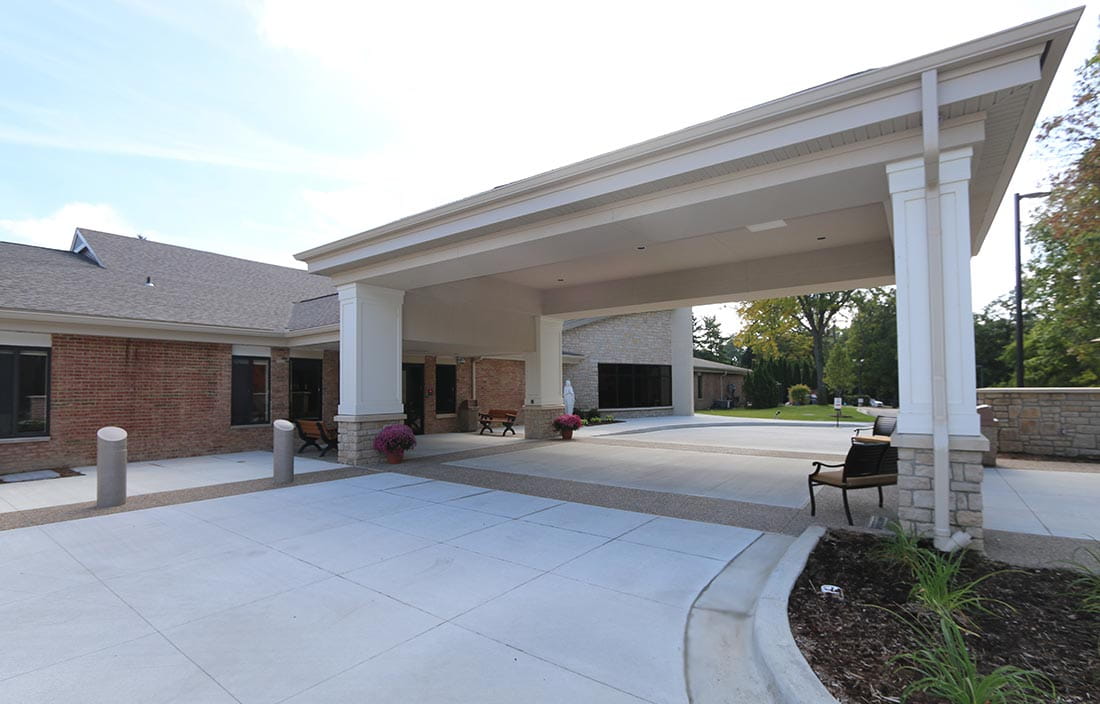 When you're considering an addition or renovation, who's looking out for you as you consider your options and carry out your development plan?
When Lourdes Senior Community was considering an addition and various renovations to its long-term care and rehabilitation facility, Lourdes Rehabilitation and Healthcare Center, Plante Moran Living Forward was brought into the fold early to help guide its leadership team through the planning process. Our analyses gave the leadership team the information needed to make a decision confidently, and Lourdes moved forward with a plan to expand its therapy service.
With our help as an owner's representative, the project was delivered on budget and on schedule. Lourdes Senior Community held an open house to celebrate the expansion in October 2015. Read the full case study of the Lourdes Rehab and Healthcare Center project to learn how our collaborative process helped Lourdes achieve a successful project that enhances residents' living experience and improves staff workspaces.
As a firm dedicated to providing feasibility and development planning advice, we at Plante Moran Living Forward offer clients a proven process to guide you through your project from initial planning to project closeout.