How colleges and universities can best utilize their real estate assets
Your college or university's real estate assets are an untapped source of potential for unlocking capital, attracting and retaining students, and supporting your academic mission. All it takes is a new perspective.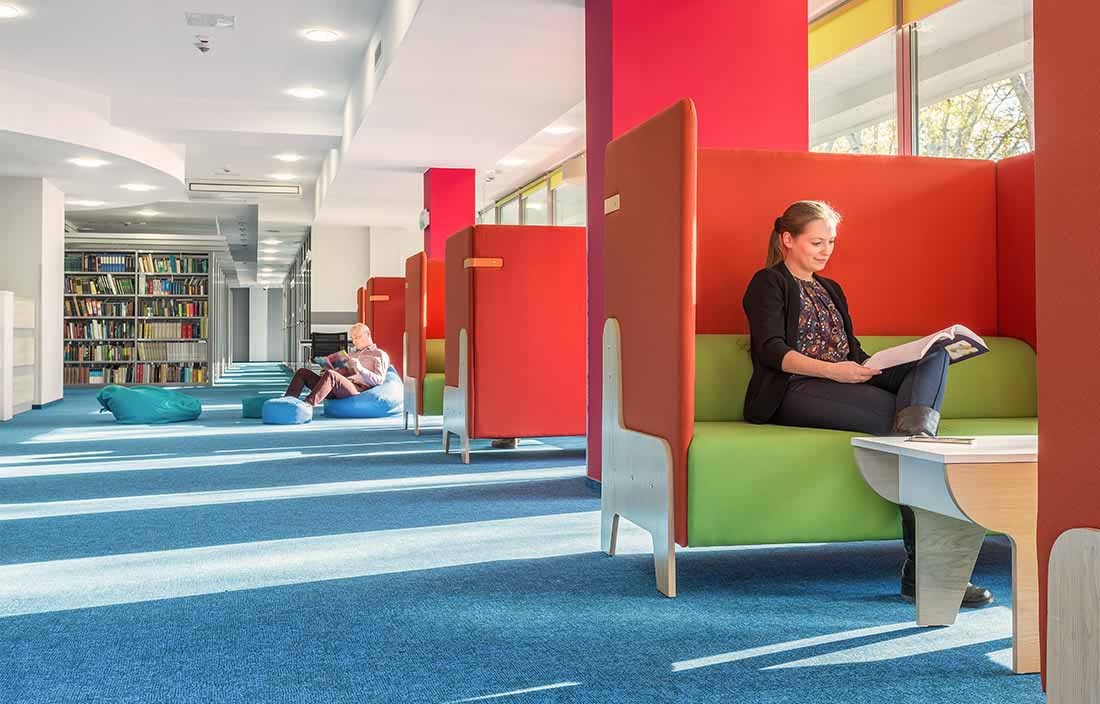 In the battle for student enrollment, many institutions have been investing in new recruiting methods, technology, programs, and innovation centers to attract and retain students. They've seen some success in driving more enrollment from these initiatives, but the current pool of students entering higher education has shrunk. Competition is fierce.
The outlook for college enrollment hints at further challenges. According to demographic research, the current seven-year trend of declining enrollment is expected to accelerate, with a 15% fall in enrollment after the year 2025. The decline in enrollment has directly translated into a decline in revenue, leaving many institutions with no choice but to reduce costs.
As one of the largest items on the balance sheet, real estate should be the first line item you rethink in your budget.
Why?
Because your college or university's real estate assets are an untapped source of potential for more than just driving down fixed costs.
Potential to support your academic mission.
Potential to attract and retain students to your campus.
Potential to unlock capital.
Leveraging the potential in your real estate is a creative option to an otherwise grim state of declining enrollment, capricious state funding, and increasing cost of ownership. All it takes is a shift in how you think about utilizing your higher education real estate assets.
As one of the largest items on the balance sheet, real estate should be the first line item you rethink in your budget.
Changing perspective on real estate
To begin thinking strategically about your real estate, you must understand that your institution's buildings and land are assets to be optimized rather than maximized. In the real estate market, enough can be as good as a feast if you use space effectively or efficiently. Optimizing your real estate comes down to answering one question: Are you utilizing the entire scope of your real estate assets to their highest performance?
To find out, first get a baseline understanding of how you are currently using your physical space. Two key pieces of information come together to paint a picture of your existing facilities:
Programming and academic evaluations
Demand from students and the job market are driving some college and university's academic programming. For those that haven't yet considered updating their programs, we recommend an independent academic evaluation to assess whether your institution's programs are in line with the economic market and institutional goals.
Complete building condition and utilization assessments
Condition and utilization assessments can help you set up a long-term strategy for how you prioritize capital expenditures. Spend those limited dollars on buildings or spaces that actively support your academic agenda and you'll find these updated environments nurture a positive campus culture that draws students like bees to a flower.
A sophisticated approach to real estate
With the baseline in place, now we build on that information. Take a high-level view and pull in real estate consultants to help uncover creative uses that will make your higher education real estate serve your needs, stimulate interest in campus, or increase revenue.
Are you utilizing the entire scope of your real estate assets to their highest performance?
Here are a few topics to think about with your real estate advisor:
Geographic diversity
Are your satellite campuses in the right locations to attract students? Independent real estate consulting firms, like Plante Moran Realpoint (PMR), formerly Plante Moran Cresa, have powerful demographics databases at their disposal to help you choose possible locations for your satellite campuses. They can help your in-house staff navigate local real estate markets, lease or acquisition negotiations, and build-outs so you get the best deal.
Disposition strategy
Colleges and universities have a lot of capital resources tied up in their physical assets. However, many viable real estate strategies can turn your student housing, campus parking, food service, or utility generation into revenue streams for your institution. Although there is a lot to learn about sale-leasebacks, property management companies, and long-term lease negotiations, many colleges and universities are spinning off these operational responsibilities with a sigh of relief knowing they're generating capital and leveraging knowledgeable, experienced service providers.
Development
Public-private partnerships, also known as P3s or PPPs, are starting to permeate the Midwest with exciting opportunities. In light of dwindling state funding, colleges and universities could consider P3s as an alternative funding source to help them reach their goals for new construction or development. There are nuances to how a P3 can be structured, each with varying levels of risks and control over the development process. An experience real estate consultant can help you think through the possibilities of a P3 development and guide the process from concept through completion.
Strategic real estate planning
The final step to optimizing your real estate to is to bring these considerations together into strategic real estate plan. With this plan guiding your institution's facility use, you'll be able to:
Maximize the function of your existing facilities
Prioritize capital improvements and allocation of capital funds toward real estate
Leverage facilities as a source of revenue for reinvestment
Promote a positive environment that will attract and retain students on your campus
If you need help thinking through your higher education real estate strategy, contact us today. Our real estate consultants offer experience, resources, and market knowledge that will help you create and implement a plan to best utilize your real estate assets.