Real estate planning and the effects of COVID-19 for religious institutes
Now may be the best time for leaders of religious institutes to consider how the needs of a post-pandemic world might influence your use and disposition of real estate and property.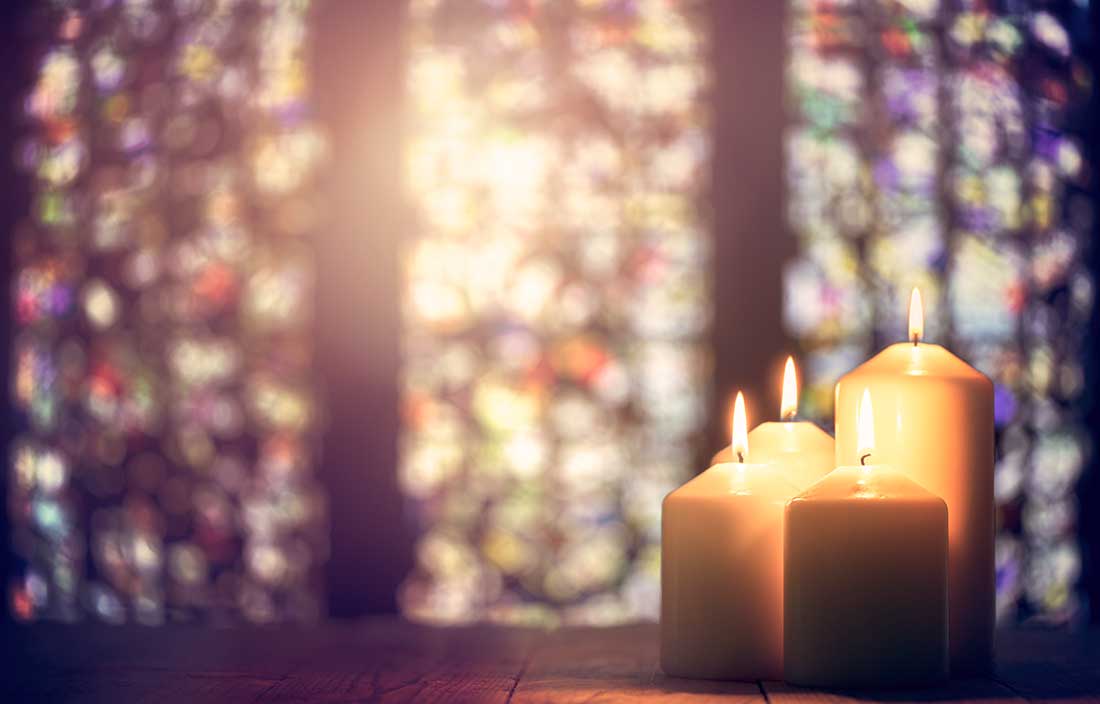 Throughout the COVID-19 crisis, we at Plante Moran REIA continue our work with religious communities on real estate planning and the successful repurposing or transitioning of their real estate. While, naturally, there has been and will continue to be an immediate focus on member well-being, it is also a good, and perhaps necessary, time to take a critical look at your resources, including property, to identify what you have, what you need, and how your properties align with your mission, your ministries, and your legacy under these changing circumstances.
These processes take time and reflection. This current situation affords all of us a better appreciation of time and myriad reasons to reflect. As many have observed, we are a world that, maybe, has needed to slow down, step back, and take a deep breath. We also shouldn't miss this opportunity to do the reflective, rather than reflexive, planning work.
We are having success in continuing to move real estate planning processes forward, whether simply facilitating the commencement of an informed discernment period, completing necessary due diligence studies, or preparing properties for transition. Certainly, the virus will continue to have impacts. Depending upon where a particular process currently stands, there may be delays and impediments due to local rules and restrictions. An intentional pause may even be warranted due to market conditions.
If we seek to begin or advance study of our properties, will we be able to make headway during this shutdown period?
The professionals we use to assist us in our work such as title companies, survey firms, environmental firms, and appraisers are, by and large, still operating. We have also been able to be in contact with municipal officials to discuss zoning, land use, and other considerations. Even though interest rates are low, there are, however, delays and heightened scrutiny with banks and lenders that have had an impact on the pace and amount of progress that can be made.
We need to maximize the value of our property, have we missed the opportunity?
The markets will stabilize and when they do, we can better assess the impact of the pandemic on property values, if any. To date, we have not experienced significant declines in market value. However, lack of certainty in the financial markets will likely have an impact on demand, which will ultimately affect market value. This will take time to become clear. If you are considering transitioning your property, it is still advisable to be proactive and undertake the due diligence work necessary to prepare yourselves and the property now so you can be ready to move forward when there is clarity regarding favorable market conditions.
We rely upon lease income to offset the operating costs of our Community. We have some tenants who are struggling to make lease payments. What are our options?
This is a real problem that all landlords are facing. The federal government has provided fiscal assistance to qualified organizations. Subject to certain criteria, organizations may be eligible for a grant or loan to help pay rent. You may already be in conversations with your tenants about their financial situation. If not, this would be so in order to understand their current and near-term realities. Doing so will enable you to determine strategies for potentially renegotiating the terms of the lease in order to help the tenant, while assuring that you are made whole over the balance of the lease.
What will the new normal for real estate look like?
Simply, we don't know. It will take a significant period after the world re-opens to assess the impacts. The social and economic effects of this event are unprecedented. Many organizations will not survive the financial fallout and their abandoned real estate may reduce property values overall. Credit worthiness of prospective borrowers will be more highly scrutinized.
Economically, while it will take time, the U.S. economy will recover. Prior to COVID-19, the economy had recovered from the 2008 recession and was in a strong position. During this pause, religious communities should continue to assess the long-term need for their properties and plan for their future use in the context of their mission and realities.
Additional considerations for your real estate
We also believe that this moment, painful and difficult as it is, provides an opportunity to shape a new normal, even a new economic normal, that is more aligned with the Gospel values of justice and the common good.
In the accompanying reflection titled, "Becoming the Communities We're Called to Be," we consider systemic and generational disparities, and the inequalities and injustices that are being vividly exposed here in the United States and throughout the world, as we watch the devastating local and global impacts of this pandemic.
While the markets will recover, in time, as the pandemic passes, we know from history, and you know from many of those whom your institute serves, that market recovery often translates into even more challenging conditions for those who had few or no resources prior to a crisis. Given the current uncertainty, you might take this time to consider how needs of a post-pandemic world might influence your decisions and discernment about use and disposition of your real estate and property.
If we can be of help, or answer any questions for you about your real estate, please do not hesitate to contact us.