Disruptions in rent collections since April's national shutdowns spotlight the importance of diversification in an investment real estate portfolio. Find out how COVID-19 has impacted each real estate property type.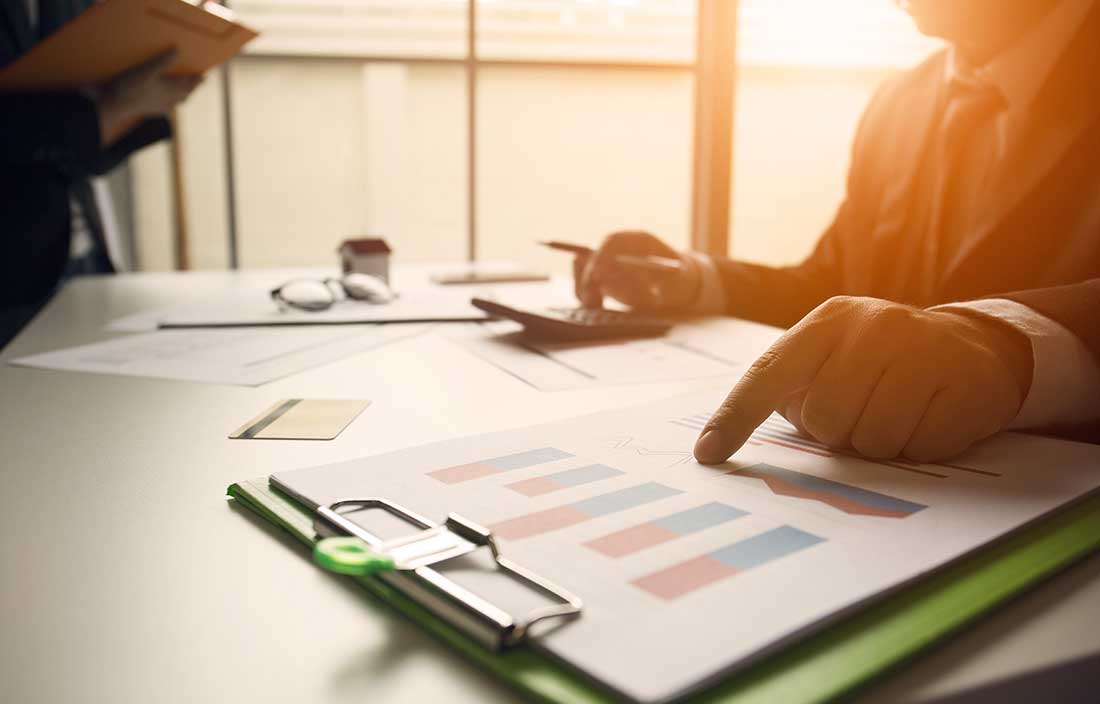 COVID-19 has undoubtedly had sweeping implications for the commercial real estate industry. The chief financial concern among property owners over the past few months has been tenant financial strength and related rent collections.
Not all property types have been impacted in the same way as a result of the pandemic-related shutdowns and social distancing measures. The chart below reflects rent collection data by property type from April through July, as reported by Nareit. The percentages reflect rent collections as a share of typical rent collections. Nareit's survey includes listed equity REITs that, combined, own and operate between 10% and 20% of commercial real estate in the United States.
Industrial has been the strongest performer each month recorded, with office, apartments, and health care proving resilient as well, reflecting consistent rent collections each month in excess of 90%.
Some of these top performers have been driven more by idiosyncratic factors than systemic reasons. For instance, industrial has been a bright spot due to increased use of online retail as part of the collective effort to socially distance. On the other hand, a high degree of rent collection in the multifamily sector has underscored the conventional wisdom that housing remains indispensable, even in times of economic turmoil and uncertainty. There is a case to be made, however, that multifamily has been buoyed by the enhanced unemployment benefits and stimulus checks provided as part of the CARES Act. Much remains to be resolved — the ultimate resolution on additional stimulus, when and how the pandemic wanes, what the economic recovery looks like, and the results of the looming presidential election. Added clarity around these issues will have a broad impact across all property types.
Not all property types have been impacted in the same way as a result of the pandemic-related shutdowns and social distancing measures.
Retail has seen an acceleration of trends that were present prior to the COVID-19 pandemic. Namely, the continued growth in e-commerce and mounting retail bankruptcies, which stands at 26 so far in 2020, compared to 17 in all of 2019. Winners and losers in the retail industry have been largely dictated by who was deemed essential (and therefore remained open) and who was not, resulting in the virtual disappearance of brick-and-mortar retail foot traffic due to social distancing and stay-at-home orders. How much of this will result in permanent behavioral change toward e-commerce is yet to be known, though clearly comfort level with online shopping has drastically increased through the pandemic. According to Digital Commerce 360's analysis of the U.S. Department of Commerce data, online spending rose 44.4% to $201 billon during Q2 of 2020 over the same quarter last year — representing $1 of every $5 spent during that period.
Not reflected in Nareit's survey is hospitality and lodging performance over the last few months. STR, a leading source for hotel data, has reported stark declines across all hotel performance metrics. As of July, which is usually a peak month for travel, year-over-year average occupancy was down 36% to 47%, the average daily rate was down 25% to $101.76, and revenue per available room was down 52% to $47.84. Believe it or not, these figures represent a significant improvement over the prior months. They also reflect national averages. Geographies driven by leisure travel (i.e., Hawaii) have been hit much harder than others. Conversely, limited-service hotels catering to business and other necessity travel, in some cases providing housing for essential workers, have fared slightly better.
Significant challenges in hospitality and lodging are anticipated to last in 2021 with recovery to 2019 levels likely several years away. The Transportation Security Administration has been tracking passenger throughput at checkpoints since the beginning of the pandemic. This has served a good proxy for the travel industry overall. Traffic dropped off by nearly 97% at its lowest in mid-April and is still down 75% to 80% on average currently year-over-year.
Real estate investment trends since April reminds us that not all property types are created equal.
Real estate investment trends since April reminds us that not all property types are created equal. Economic factors and cycles can have varying effects on the different property types. Investor sentiment and favorability as a result of these factors can drive further economic change within the property types. The COVID-19 pandemic has reinforced this thesis and underscored the importance of diversification in reducing overall real estate portfolio risk.
Are you a current landlord experiencing issues managing through collections issues or working through how to reposition an asset into the current economic environment? Are you an investor looking to take advantage of the current market disruption? We can help. We offer a wide range of related real estate services, including asset management, transaction management, and consulting. Reach out to us for a consultation.
In the meantime, of you liked this article, consider signing up to have other like it sent right to your inbox.