Getting married? Here's your financial checklist
Engaged and newlywed couples often have different viewpoints about money and finances. Use our checklist to start your marriage out on the right foot.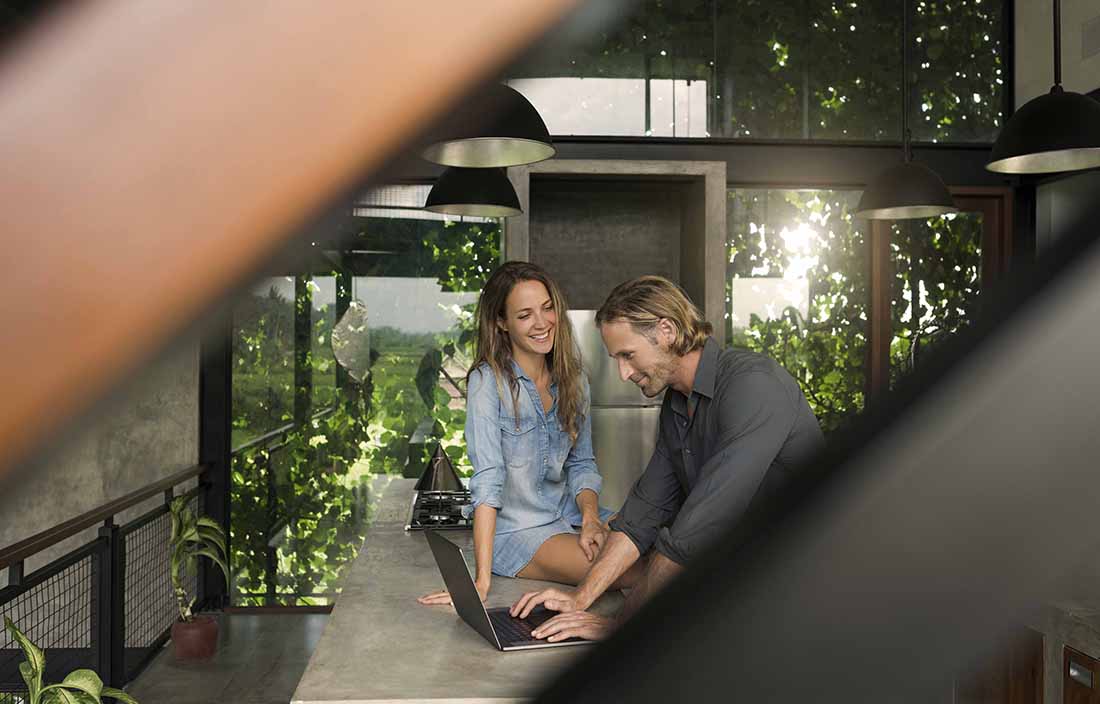 It's not always easy to talk about money, so it's no surprise that engaged and newlywed couples often bring different viewpoints about saving and spending to their relationship. Investing time upfront to discuss and plan together will help you get your shared future off to a strong start — and closer to achieving your dreams and goals. Here's a list of items to get started:
Be transparent about your financial past
What is each person's current financial situation? Having a clear picture is one of the first steps to developing a solid plan.
Has either party had a bankruptcy, home foreclosed, or some other negative financial event in the past?
Run your respective credit reports and obtain your credit scores. Talk through building or improving credit if a current credit history hasn't been established or the scores are low. Establishing credit and having a strong score will be helpful when trying to secure financing for a home or other items in the future.
Develop an individual or combined balance sheet
Create a list of all individual or combined balances of assets and liabilities, including titling of accounts and current beneficiaries.
Update the balance sheet annually to reflect any changes and to keep you both aware of your overall financial situation.
It's not uncommon for one partner to handle the finances, but it's important that both of you have a general understanding.
Discuss goals for your finances
Talk about whether or not you intend to keep finances separate or if you'll combine them.
Consider whether a prenuptial agreement is something you want to complete before getting legally married. This is especially important if one person is entering into the marriage with significantly more assets or has family wealth, real estate, or business interests. Consider meeting with an advisor who can help facilitate the discussion.
Develop a list of your short-, intermediate-, and longer-term goals. These may include buying a home, starting a family, traveling, or perhaps changing jobs. Keep in mind that things change, and you can always modify your goals in the future.
Develop a preliminary budget and discuss how you'll allocate resources and income as a couple to fixed and discretionary expenses
Download a budgeting app or use a spreadsheet to track income and expenses.
Creating a budget is a great catalyst for a financial discussion and sharing what's important to each of you. It's often best to create a budget separately first, before you get married, so you can understand each other's saving and spending habits. Is travel extremely important? Is a lot of money spent at the casino? Is charitable giving a top priority? Does your partner save every dollar they make? Then, work together to produce a joint budget that incorporates what's important to you both, and agree to adhering to it.
Budgets shouldn't be something you set and forget. A budget keeps you accountable for your financial choices over time and helps ensure healthy financial discussions continue throughout your marriage. Life changes, and so should your budget.
Develop estate planning documents as a couple, and make sure to establish guardianship if you have or plan to have (minor) children
Most people think estate planning and estate documents are only for the wealthy, but that's definitely not the case.
Make sure to have your crisis plan and the documents required to execute it in place right after you get married. These documents may include:

Wills
Durable power of attorney
Healthcare power of attorney
Guardianship designations, if applicable
Trusts

Revisit estate planning documents every three to five years to make sure they continue to reflect your wishes.
Consider your life insurance needs now that you're married using a needs analysis, particularly if you have young children
It can be uncomfortable to think about death, but play out the scenario of one of you passing away prematurely. What's important to you? For example, do you want to ensure the surviving partner doesn't have to go back to work? That the mortgage is paid off? If kids are involved, that their education will be fully funded?
Once you have an idea of your priorities and goals, you can begin to consider what amount and kind of insurance you need to achieve them.
Create a post-wedding financial to-do list
Are you or your spouse, or both of you, planning to change names? If so, that means updating it on driver's licenses, social security cards, passports, voter registration, and all other legal forms of identification.
Reevaluate titling and beneficiaries on all financial accounts, including bank accounts, 401(k)s, life insurance, and utility and other financial and billing accounts.
Revisit health insurance elections. Determine whether it makes sense to stay on separate plans, add your spouse to your employer plan, or have your spouse add you to their plan.
Start your marriage off on the right financial foot. (And, if you know someone else who's getting married, feel free to share the checklist — it may not be on their gift registry, but it could be one of the best wedding presents they get.) The more you communicate and are vocal about finances, the healthier your shared foundation will be. Spend time now to discuss and plan your financial life together — it can bring you closer as a couple and closer to achieving your goals.