Detroit's Motown Museum announces second phase of $55 million expansion
The historic Motown Museum in Detroit, Mich., has begun the second phase of transforming its campus into a state-of-the-art educational and entertainment center. Plante Moran Realpoint (PMR), formerly Plante Moran Cresa, is pleased to continue serving the project as owner's representative.

The spirit of Hitsville is alive and well as Motown Museum in Detroit, Mich., announces that phase two of its four-phase, $55 million expansion program is underway. The second phase of construction features an outdoor plaza that will serve as a multipurpose gathering place and destination to welcome visitors to the museum.
The plaza, inspired by the early days of Motown, will feature a surround sound system playing hits from Motown legends while visitors stroll the granite pavers and lush surrounding landscape. Stakeholders of the project are seeking to create a dynamic area for the community, one that will serve as a hub for creativity, inspiration, and education. Construction began in October and is projected to be complete by summer 2022.
As owner's representative, Plante Moran Realpoint (PMR) is assisting Motown Museum with bringing each phase of this monumental program to life. Our team of capital project experts will continue to serve Motown Museum throughout the remainder of the expansion.
We are honored to be involved in the bold new future of such a historic staple in the Detroit community. In addition to Motown Museum, PMC is currently serving both The District Detroit and Detroit Public Schools as owner's representative. We are excited to be involved in yet another monumental project for the city of Detroit.
For more information regarding future plans for the expansion, watch the Motown Museum's video.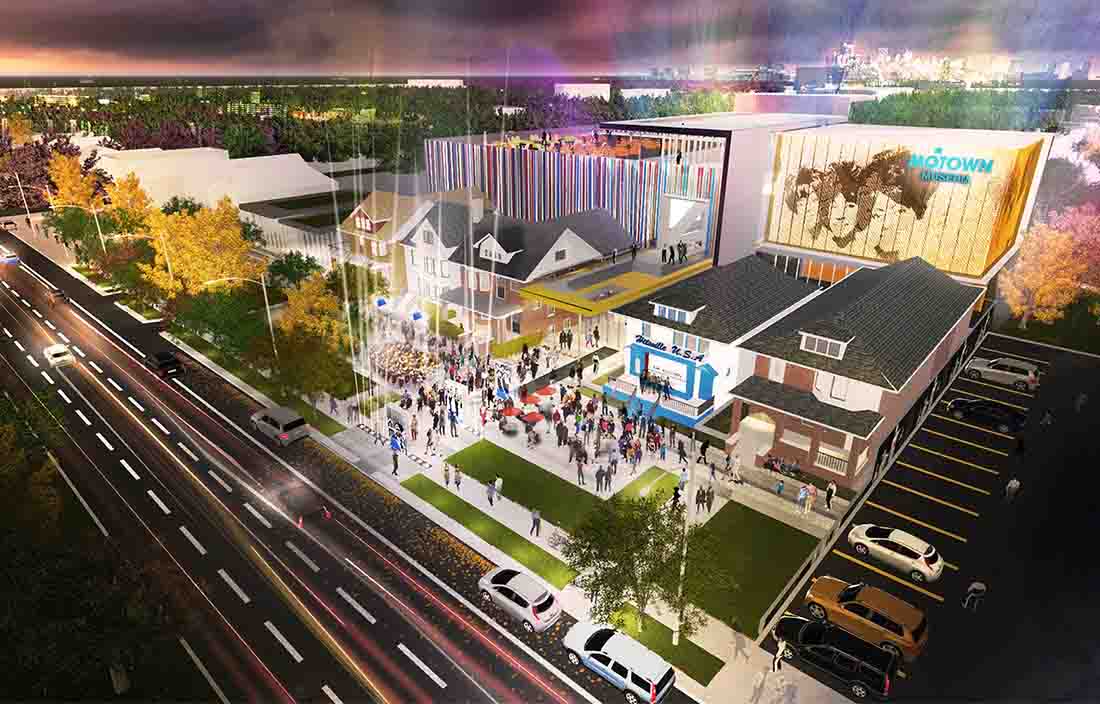 To learn more about how we can assist in bringing your construction projects to life, reach out to us today and let us help you think through your goals and options.