Beaumont Health – Farmington Hills wins ESD Construction & Design award
Congratulations to Plante Moran Realpoint client Beaumont Hospital – Farmington Hills on winning an Engineering Society of Detroit Construction & Design award.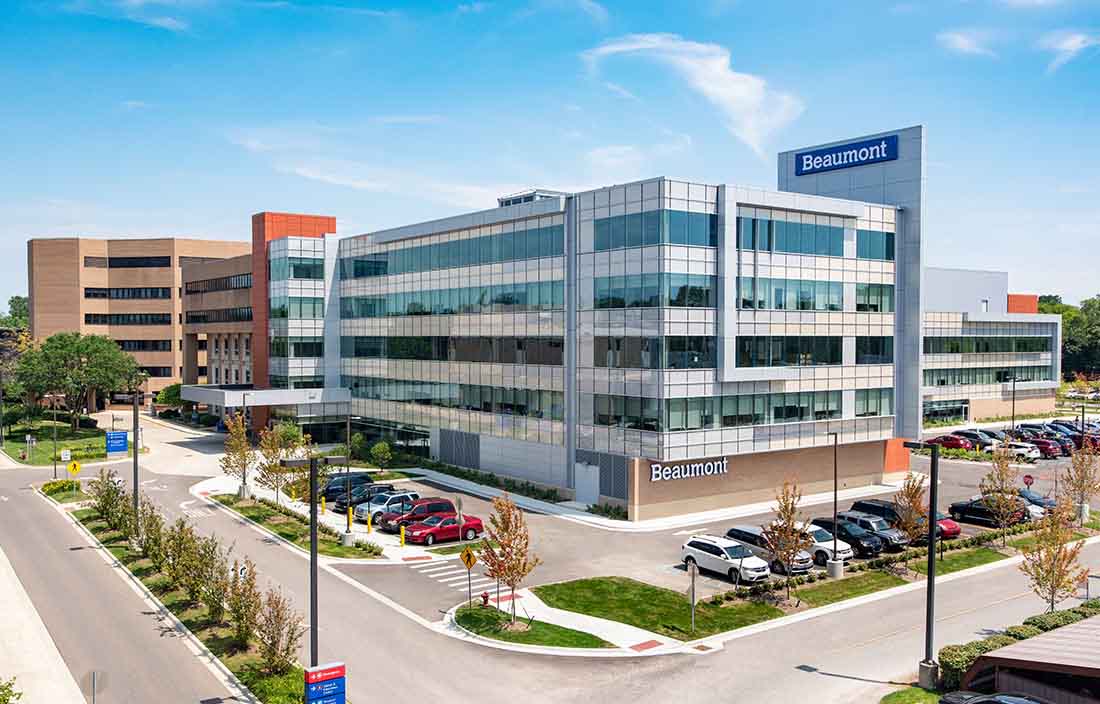 We're excited to congratulate Beaumont Health on winning a 2022 Construction & Design award from the Engineering Society of Detroit (ESD), which recognizes outstanding achievement and innovative use of technology during design and construction.
Project overview
Plante Moran Realpoint (PMR), formerly Plante Moran Cresa, worked with Beaumont Hospital – Farmington Hills (formerly Botsford Hospital) as owner's representative to define and oversee its hospital renovation and expansion projects. Beaumont's $160 million towers expansion project broke ground in 2015, adding 210,000 square feet of new construction and 61,500 square feet of renovated space. The expansion included the construction of two patient towers that provided for 100% private patient rooms throughout the facility and expand their surgical services, a new central energy plant, and a 473-car parking structure. The construction of the patient towers included nine new surgical suites, a 20-bed critical care unit, 19 private medical rooms, and 80 private patient rooms in a five-story addition.
ESD Construction & Design Awards
The ESD has promoted engineering and scientific professions in the state of Michigan for more than 125 years. This year marked ESD's 48th celebration of the Construction & Design Awards, which are unique among construction industry recognitions in that they honor all three primary groups of the building team – owners, designers, and constructors. ESD's Construction & Design Awards were conceived "to encourage elevation of the standard of practice in the construction industry." The selection criteria are based on effective teaming between the owner, designer and constructor, quality of the overall design and construction, innovative or unique engineering solutions, sustainable design, and remaining future focused.
Congratulations to our project partners HKS & Barton Malow/AIMS. We are humbled to be a part of the success of these projects, which will have a lasting impact on Beaumont Health's staff and the community the hospital serves.