Illinois-based life plan community breaks ground on assisted living facility
We're excited to congratulate Plante Moran Living Forward client Evenglow Senior Living on the groundbreaking of The Lodge at Evenglow.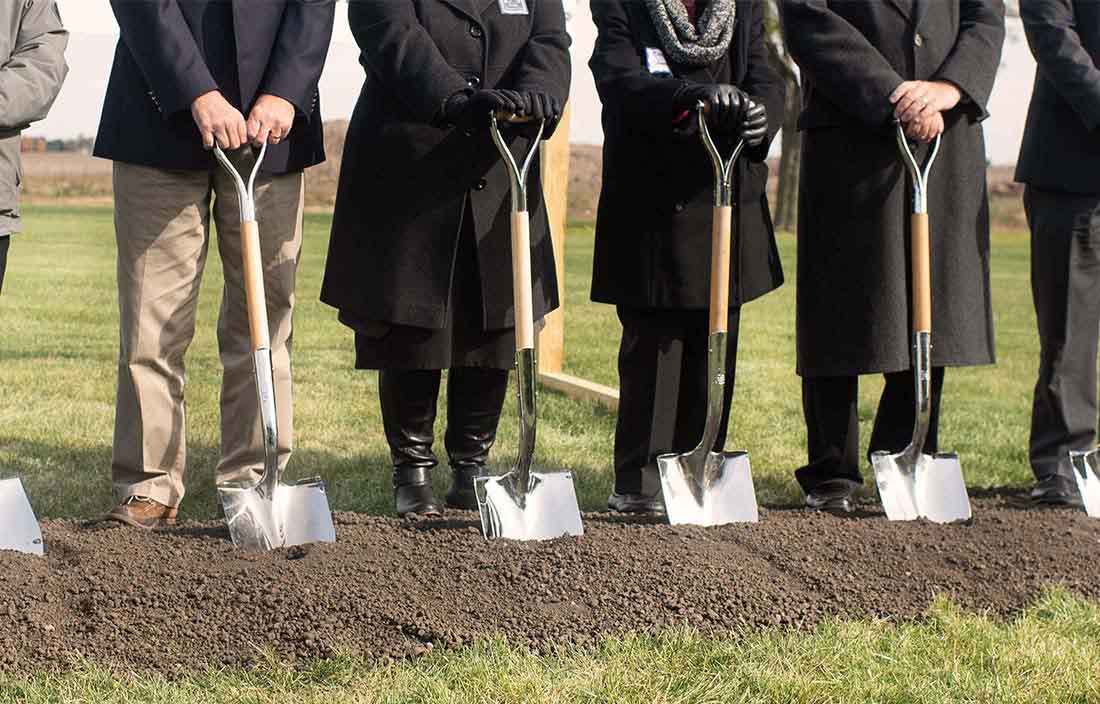 Driven by Plante Moran Living Forward's extensive senior living feasibility analysis, the Pontiac, Ill.–based Evenglow Senior Living understood the need in the market and explored its options for repositioning in 2018.
After some delays due to COVID-19, Evenglow is moving forward with the construction of a new 66,000-square-foot assisted living facility adjacent to Evenglow Inn, The Lodge at Evenglow. The facility will include 76 assisted living units, commercial kitchen, dining area, wellness area, multipurpose room, salon, multiple living and activity rooms, laundry facilities, and administrative areas.
The community celebrated the groundbreaking in November 2021. The project is expected to be completed in about 14 months, at which time the residents at the downtown facility will be moved to The Lodge at Evenglow and the prior building will be demolished. In its place, a 24-unit independent living building will be constructed and connected to the existing Tjardes Health Center. The new independent living facility will include garage parking, a commercial kitchen, multipurpose space, bistro, and therapy room.
We're honored to act as Evenglow's owner's representative and development consultant on these exciting projects.
If you liked this article, sign up to receive news and thought leadership delivered to your inbox monthly.