Colorado-based fishing tackle manufacturer breaks ground on state-of-the-art facility
Plante Moran Realpoint client Eagle Claw Fishing Tackle has operated out of Denver, Colo., for over 95 years. For the first time since its founding, the company is expanding its manufacturing footprint with a second U.S. facility.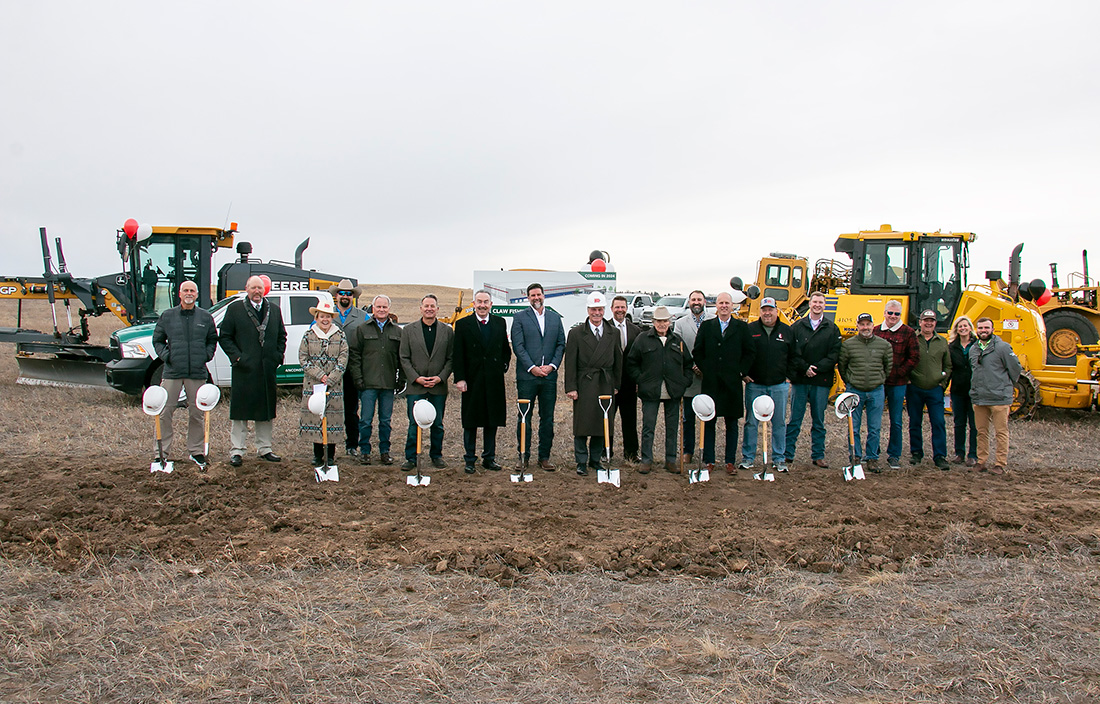 For the first time since the company's inception more than 95 years ago, Eagle Claw Fishing Tackle is expanding its manufacturing footprint with the groundbreaking of its second United States manufacturing facility.
The company has operated out of Denver, Colo., since 1925, distributing quality fishing products throughout the United States and to over 40 countries worldwide. To bring manufacturing processes back to the United States and minimize supply chain issues, Eagle Claw Fishing Tackle set out to build its second U.S.-based facility — right in the heart of Cheyenne, Wyo.
The family-owned and operated company has long ties to Wyoming, with the company's founder having fished many times on the North Platte River. When it came time for the company to expand, the current owners spent five years conducting research and visiting sites, choosing Wyoming based on its strategic location in relation to its current manufacturing facility in Denver. The owners also saw great opportunities for involvement within the Cheyenne community.
The groundbreaking marks the official start of construction for the $22 million industrial project, which is scheduled for completion in early 2024. The new manufacturing plant will encompass nearly 115,000 square feet on over 60 acres of land. The facility will feature 5,000-square-feet of office space and 110,000-square-feet of shop and production space. The production space will include advanced manufacturing technology and is expected to introduce over 200 skilled jobs to the Cheyenne community.
Plante Moran Realpoint (PMR), formerly Plante Moran Cresa has worked with Eagle Claw since 2021, beginning with programming and facility planning projects. Our team assisted with initial design concepts and procurement of the design-build team, providing insight and analysis on the best recommendations to proceed.
Following team procurement, the design-build team has worked on the complete design and engineering plans, which are currently being permitted with the city of Cheyenne. Throughout the pre-construction phase, PMR met biweekly with Eagle Claw leaders to review plans and engage in project discussions to enable a smooth transition into the construction phase. PMR is currently assisting Eagle Claw with construction oversight.
Congratulations to Eagle Claw on its historic groundbreaking!