BAE Systems builds LEED-certified Gold research and development facility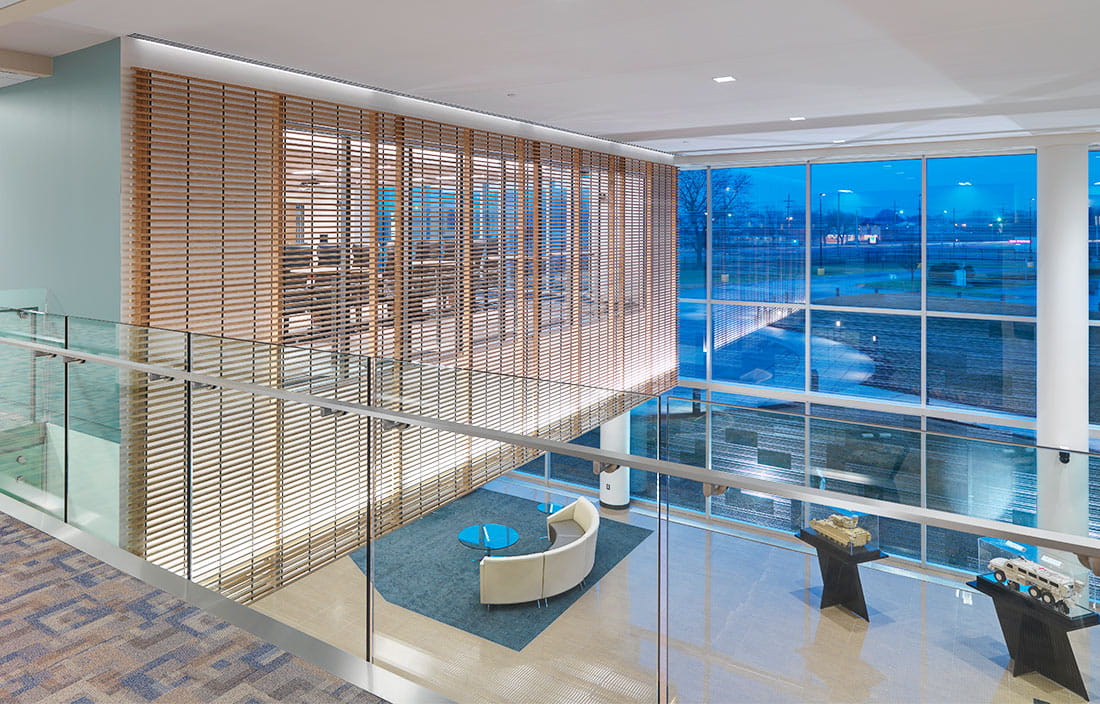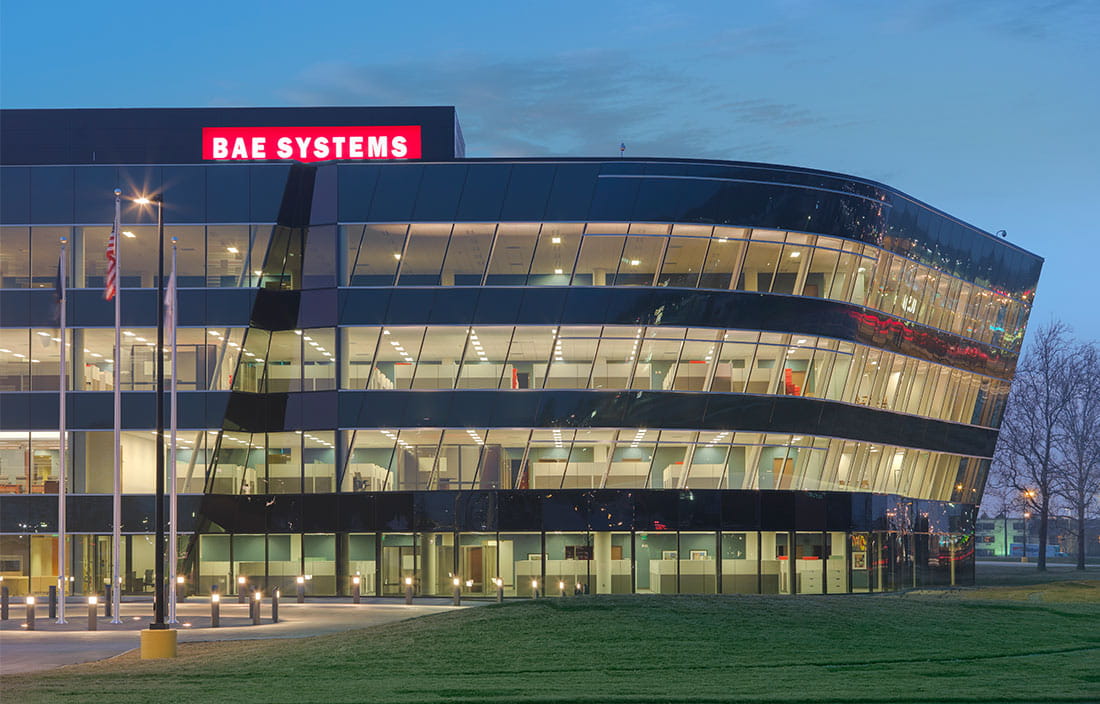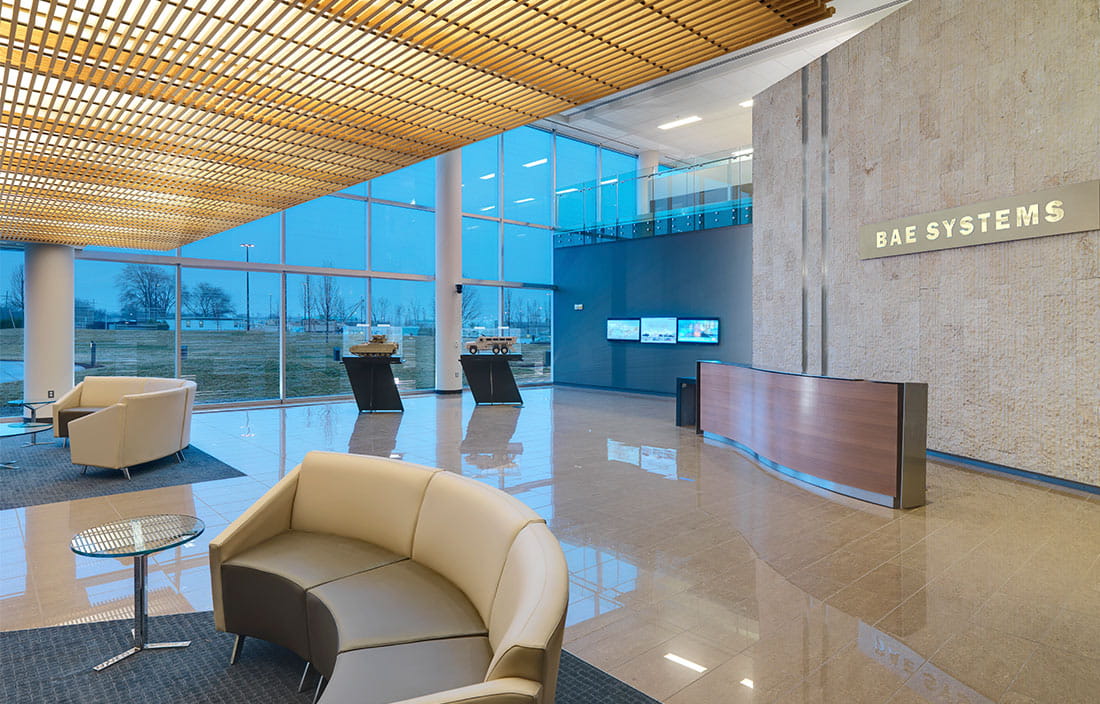 A $31 billion global company engaged in the development, delivery, and support of advanced defense, security, and aerospace systems, BAE Systems needed a new facility for advanced armored vehicle research and development.
The challenge
BAE Systems engaged Plante Moran Realpoint (PMR), formerly Plante Moran Cresa, to provide program management/monitoring services for the land acquisition, development, and construction of the defense contractor's new $58 million, 200,000-square-foot, state-of-the-art research and development facility in Sterling Heights, Michigan.
The solution
In conjunction with BAE, Plante Moran Realpoint conducted a national site selection initiative to compare workforce, logistics, utility costs, and real estate aligned to the client's needs. Our team represented BAE in the procurement of tax credits, purchase of real estate, and temporary leasing of facilities.
Acting as program manager/monitor, Plante Moran Realpoint assisted on all phases of the project from concept to completion, including demolition, design, and construction of the new facility. Situated on 81 acres, the LEED-certified Gold facility features a virtual reality operational test dome, a 250-seat auditorium, and a 5,000-square-foot vehicle testing facility and test track.
The benefit
Plante Moran Realpoint's fully integrated real estate offerings brought BAE a comprehensive perspective of all areas of real estate, from site selection to incentives to program management.