College overcomes challenges to complete student housing under budget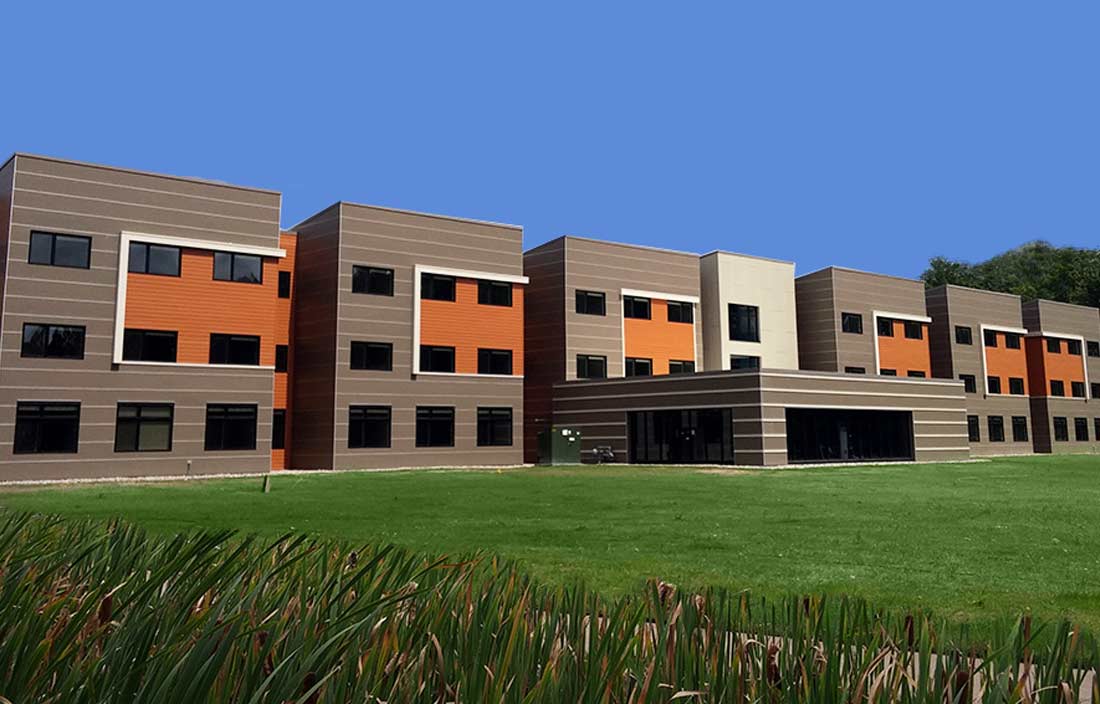 Northwestern Michigan College required a knowledgeable advocate with the resources and experience to help manage the planning, design, and construction of a new student housing building on its campus in Traverse City, Mich.
Our greatest value to the client is helping the college make value-based decisions that are in the best, long-term interest of NMC.
"
The challenge
Northwestern Michigan College (NMC) engaged Plante Moran Realpoint (PMR), formerly Plante Moran Cresa, to evaluate a cost-effective way to finance a proposed student housing project. Our team's capital planning and financial feasibility analysis provided NMC leadership with the information necessary to make an informed decision before moving forward with design and construction.
In the next phase of planning, NMC's administration realized that, without an experienced facilities management team with the tools, resources, and time necessary to facilitate the project, their staff would need a knowledgeable advocate to help efficiently and effectively manage the design and construction of the $8.8 million, 46,000-square-foot project.
The solution
NMC engaged Plante Moran Realpoint as the owner's representative to act as an independent, experienced extension of NMC's staff. In this role, our team became NMC's trusted advisor, acting as communication liaison, problem-solver, and facilitator for all planning and coordination activities. From project concept through closeout, we were a consistent source of knowledgeable support over the student housing project's two-year duration.
Our tools and proven processes streamlined selection of the architect/engineer and construction manager, helped track and manage the overall budget and schedule, and facilitated communication among NMC's leadership, stakeholders, and the project teams. This collaborative atmosphere was key to developing cost-effective, time-sensitive solutions to challenges throughout the construction process. For example, Plante Moran Realpoint helped NMC overcome two unexpected challenges and a late-stage design change:
Unfavorable soil conditions, which required preparation of the subgrade before the foundation was placed.
Additional requirements from the city for storm water management and detention.
The addition of a fitness center to the building, which would create a healthier living environment for students, faculty, and the community.
The benefit
Our greatest value to the client is helping the college make value-based decisions that are in the best, long-term interest of NMC. Specifically, this encompasses:
Ensuring cost certainty by aligning the design development with the college's budget allocations.
Providing NMC with a high level of project management expertise related to design, construction, cost accountability, and communications.
Offering objective background information to guide NMC in making informed decisions about project changes and value propositions.
In providing our services through a seamless integration with NMC's staff, Plante Moran Realpoint helped the college complete its project in time for the start of the 2017-2018 school year and under the original budget while accomplishing all the project objectives.