Plante Moran Cresa helps Stout Risius Ross secure a new lease in a highly desirable building at a significant cost-savings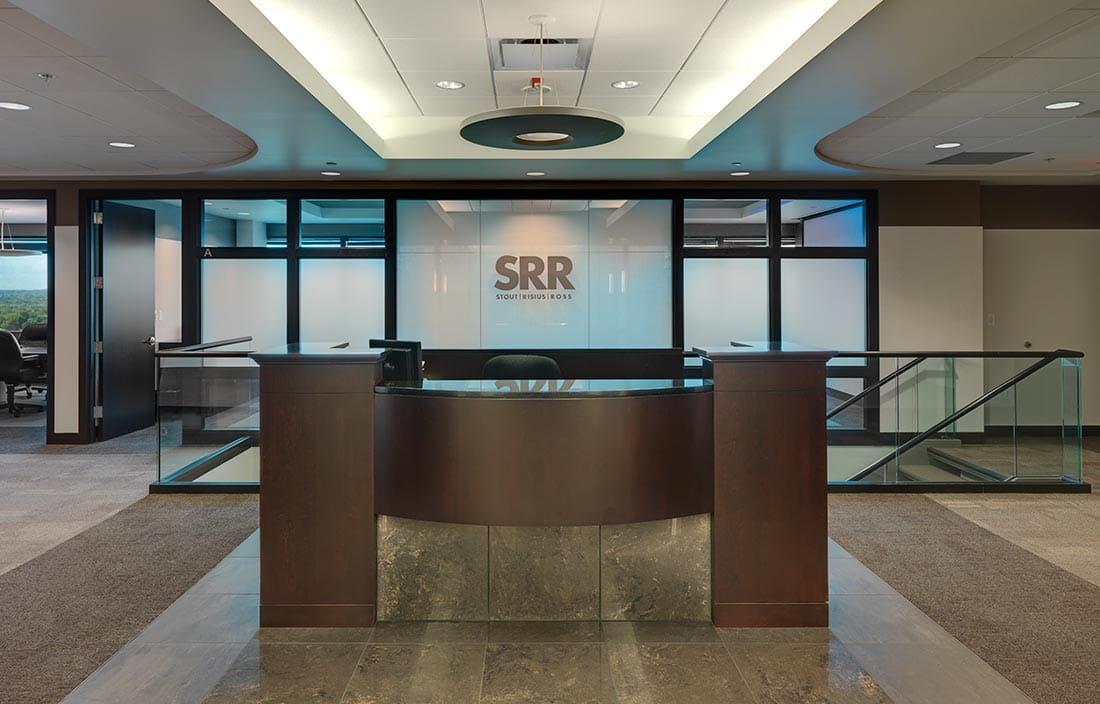 With its existing lease expiring, Stout Risius Ross wanted to update to a contemporary space and image with a more efficient workspace.
The challenge
With its existing lease expiring, Stout Risius Ross (SRR), a global financial and operational advisory firm, wanted to update both its space and image with a more contemporary and attractive design while increasing the efficiency of its workspace.
The solution
SRR engaged Plante Moran Cresa (PMC) to assist with evaluating available options. PMC secured a highly cost effective lease for SRR to occupy the top two floors of a prominent, extraordinarily desirable high-rise office building in Southfield, Michigan, that permitted the installation of proprietary SRR signage atop the building.
The benefit
The new headquarters space is 30 percent larger than the former space, easily accessible, and highly visible throughout the community. PMC was able to negotiate an occupancy rate for SRR at a lower total cost than was available with their prior lease agreement.