Five considerations for senior living construction success
Are you thinking about renovating, building an addition, or constructing a new facility? The success of your senior living construction project depends on how you handle these five considerations as part of your project development process.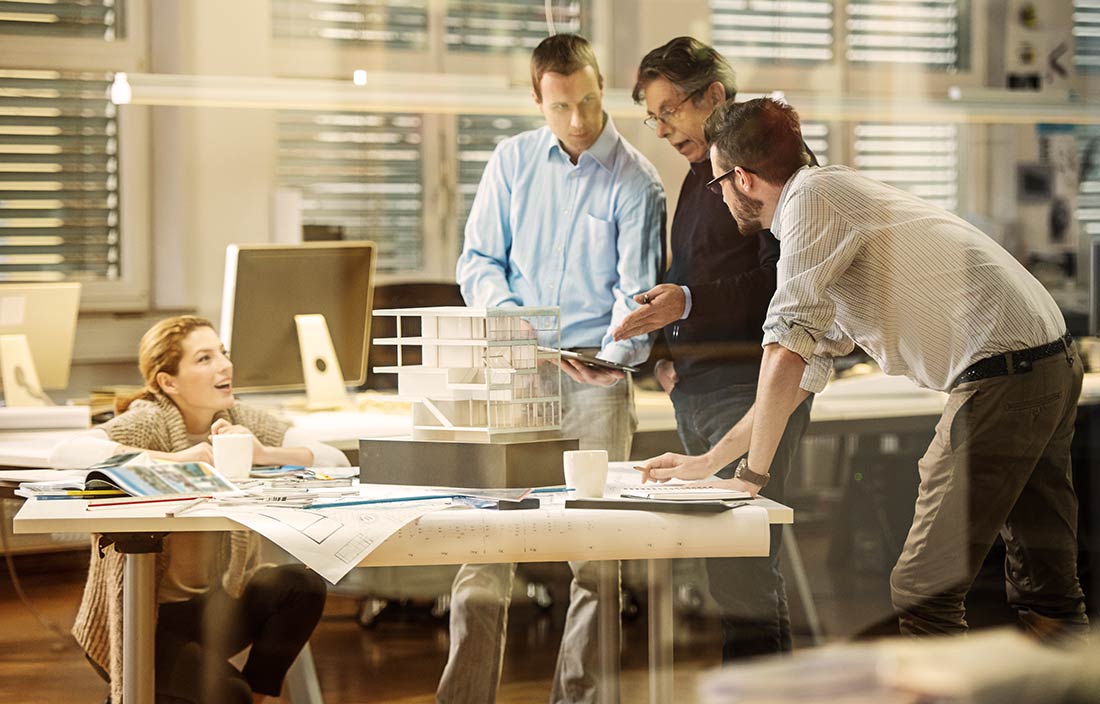 The project development process.
It's the backbone of any successful senior living construction project.
It's the way you pull together your project team and resources.
It's the essence of proactive planning.
Establishing an effective project development process is no trade secret. But we won't lie to you — it takes a significant level of experience and expertise, and it's not easy, even for providers who have completed projects in the past.
How to set up your senior living construction project for success
To put it simply, a successful project development process balances people, knowledge, and timing in a way that sets your project up for on-schedule, on-budget results.
While there's a lot more to it than we can cover in this short blog post, rest assured that the likely success of your senior living construction project depends largely on how you handle these five considerations:
1. Financial feasibility: What can you afford to build?
How do you know what you can build if you don't know how much you can spend? Your debt capacity defines the project budget parameters to which your architect, construction manager or general contractor, and stakeholders will adhere. Performing a debt capacity analysis will help you understand your limits; however, we also recommend a full financial analysis, which is a deeper dive that develops the financial pro forma.
2. Uncovering unknowns: You don't know what you don't know
The things you don't know about establishing budgets and contingencies, mitigating risk, managing change orders, and can hobble your project in expensive ways. Owner's representatives can be essential in these cases, reinforcing your internal team with the necessary experience and capacity to administer the intricate details of your capital projects.
All providers will benefit from a flexible approach to the project development process.
3. Assemble the right team: Find the best of the best who know senior living
Assembling an effective, collaborative project team requires the right people at the right time. An owner's representative can help you solicit and vet professionals experienced in senior living design and construction. A word of warning: Don't wait to bring everyone to the conversation — having the full project team from the very first conceptual phases means you're able to capitalize on value-engineering opportunities early.
4. Development process: Dynamic, not linear
The development process is not linear — it is dynamic and ever changing — but it should be broken down into manageable pieces with frequent "Go" or "No go" checkpoints to mitigate risk. These complexities make it imperative you have your team integrated and talking with each other during every phase of the project. All providers will benefit from a flexible approach to the project development process.
5. Delivery methods: Picking the right one for your project
What is a delivery method and why does it matter? The delivery method:
Determines how the project will be designed and constructed
Defines the contractual relationship between the owner/develop and the project delivery team
Establishes when parties become engaged
Influences ownership and the impact of changes and modifications of project costs
Selecting the right project delivery method will define both the program's cost effectiveness and the success of the technical solutions. Which one you chose depends on a variety of factors related to quality, cost, scope, feasibility, and time.
Planning the work and working the plan
Safeguarding the success of your senior living construction project depends on the amount of careful planning that goes into each step — with an eye toward mitigating risk and cost throughout. When you wrap your arms around these five considerations as part of your project delivery process, you'll find projects go much more smoothly. But if they're mishandled, you're bound to run into problems.
If you would like help thinking through these five considerations and many more for your next project, reach out to our owner's representatives today. We'll be happy to help you create a collaborative project development process to achieve a better project.
If this article was helpful, subscribe to our email list to get similar articles sent directly to your inbox each month.