KRESA breaks ground on career and technical education center
Plante Moran Realpoint client Kalamazoo Regional Educational Service Agency (KRESA) celebrates the groundbreaking for a $100 million, 160,000-square-foot career and technical education center.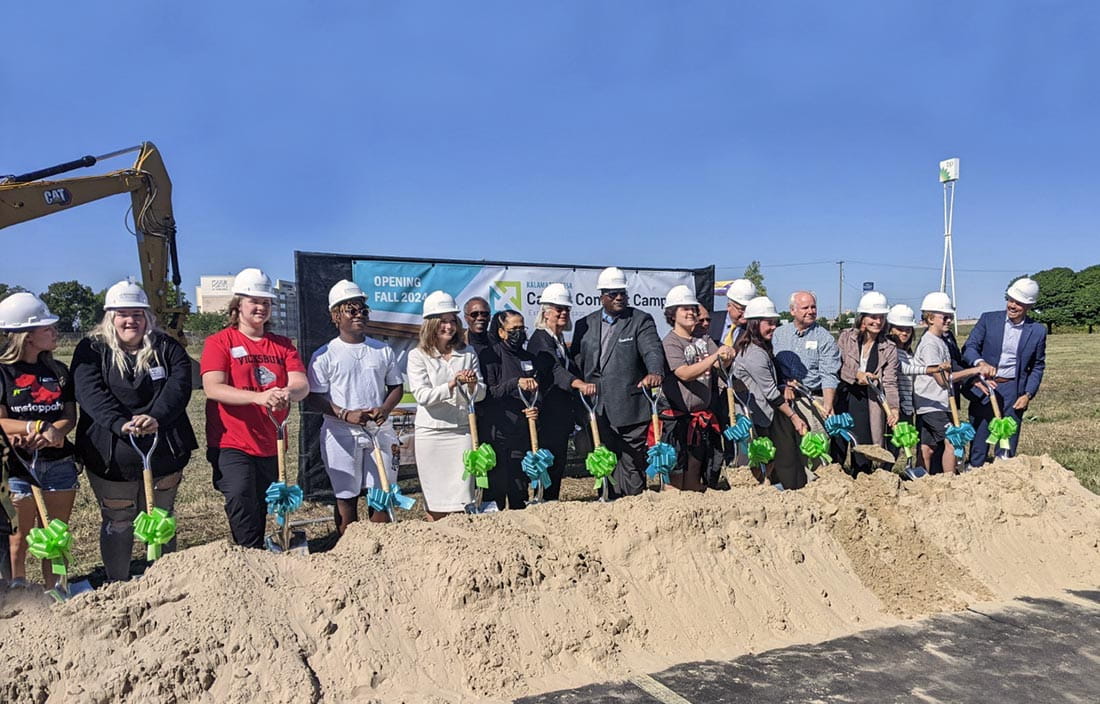 Congratulations to Kalamazoo Regional Educational Service Agency (KRESA), which celebrated a groundbreaking for a new, world-class facility to house its Career and Technical Education (CTE) programs. The KRESA Career Center will encompass approximately 160,000 square feet and will be available to nine school districts within Kalamazoo County.
The groundbreaking marks the official start of construction on the $100 million educational project, which is scheduled for completion in the fall of 2024. News sources report that the donors of $100 million to fund construction requested not to be named and asked the economic development organization to act as representative in the transfer of property funds.
The new Career Center will feature a bus drop off, large main entrance, outdoor plaza with an outdoor event space, a green house, and a transportation yard, welding yard, and construction yard where students are able to take a hands-on approach to skill-based training. The entire facility is scheduled to be constructed all at once and has been planned to allow for future expansion.
The Career Center will be available to Kalamazoo County high school students during school hours and feature programs ranging from agricultural management to automotive and construction. After school hours, the Career Center will be open to the greater community to provide opportunities for employability and skills training for adults.
Plante Moran Realpoint (PMR), formerly Plante Moran Cresa, has been worked with KRESA since 2019 on a variety of facility planning projects. As owner's representative, Plante Moran Realpoint will help KRESA manage the risk, scope, budget, and schedule associated with the project throughout design and construction.
As owner's representatives, we provide the information and support organizations need to finance, plan, and execute projects effectively; mitigate risk; and protect their investments. Learn more about the benefits of an owner's rep on our blog, or contact us today.