Southgate Community School District celebrates grand opening of high school natatorium
For the first time since 2011, Southgate Anderson High School has an indoor pool thanks to investments into the school's athletic facilities through the 2020 bond.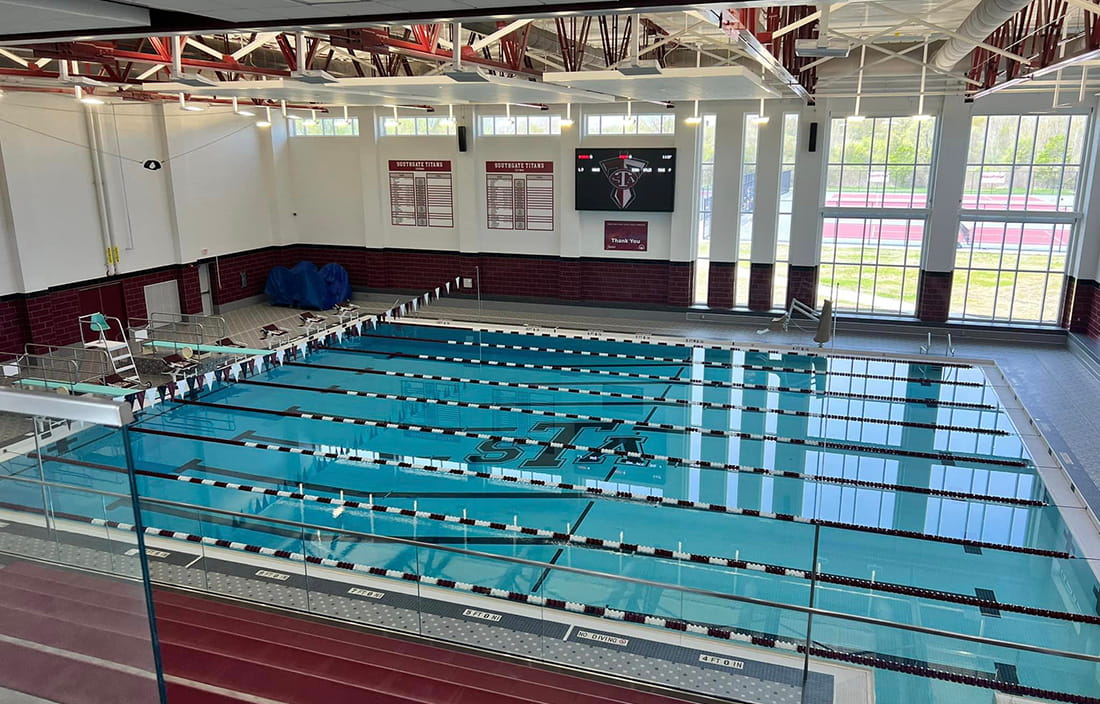 Congratulations to our client Southgate Community School District on the grand opening of its new high school natatorium!
As part of Southgate Community School District's 2020 bond program, the district has made significant investments into Anderson High School's athletic facilities. Of the $60 million passed, $14.5 million has been allocated toward fine arts and fitness upgrades, including the construction of an indoor swimming facility and weight room. The rest of the bond funding has been put toward facility renovations, safety and security enhancements, and technology upgrades.
In the spring of 2011, Anderson High School shut down its existing pool due to an ageing facility and costly repairs. For the next decade, Anderson High School swim teams would call neighboring school districts' aquatic centers home. The new aquatics center brings the Titian swim team back to its home pool and provides a state-of-the-art facility for practices and meets. The existing pool site now hosts a brand-new weight room for students to practice health and wellness.
Plante Moran Realpoint (PMR), formerly Plante Moran Cresa is the district's owner's representative for the 2020 bond program. Since 2015, we've been engaged with Southgate Community School District to assess their capital needs and assist with capital program implementation.
Does your district have a capital plan? Contact us to learn how we can help you plan and implement your next capital project.