What every office tenant should know before negotiating the tenant improvement allowance
Tenant improvement negotiations become complex when you factor in rent level, term length, level of build-out, and other factors. Here's what you should know before you negotiate the tenant improvement allowance on your next lease or renewal.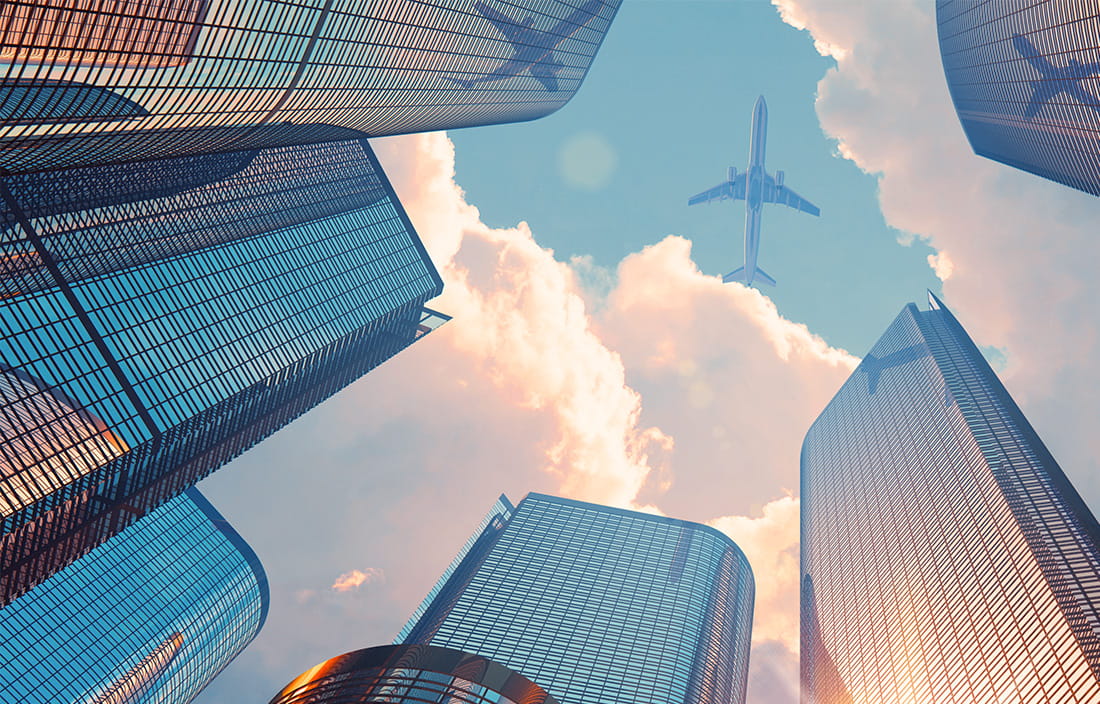 Let's talk about tenant improvement allowances.
As a savvy business owner, you know that tenant improvement allowances (also known as TI allowances or TIAs) factor heavily in the comparison and negotiation of commercial lease terms. However, you may not know what kind of allowance to lobby for or how to negotiate with the landlord to get the most value out of your allowance, mitigate your risk, and come out with space that meets your organization's needs. So let's get you up to speed on what you should know before you negotiate the tenant improvement allowance on your next lease or renewal.
Understanding your options
As you begin the process of comparing lease options with your tenant representative, here are a few tenant improvement allowance options you'll likely come across:
Turn-key Build-out. The landlord covers the cost as part of the agreed upon rent. The landlord and tenant agree on a space plan, but the landlord dictates the finishes and build-out.
Dollar Amount. The landlord provides a stated dollar amount for the tenant to use toward building out the space. The tenant and landlord must agree on space plans and who controls the build-out or, ultimately, the costs.
Building Standard Allowance. The landlord offers a standard package of improvements at a specific cost. The tenant pays for any additional requests or changes. Usually the landlord manages the construction and determines the level of finishes.
A quick note worth mentioning: The landlord should, in many cases, pay for "capital improvements" to the building that will carry forward to any future tenants. Nevertheless, even when the renovations are specific to your business's unique needs, don't consider the TI allowance a concession. Landlords set rent and related fees commensurate to the costs of the tenant improvement allowance.
Choosing an option
Which option you choose to negotiate for depends on the amount of work you think the space requires to fit your organization's needs. A space planner can help you evaluate your space needs and determine how the space can be best programmed.
Renewals
TI allowances apply to every tenant, even those who are considering renewing their existing office lease. If you're up for a renewal, you should consider negotiating for a "refurbishment allowance," a stated dollar amount that could be used toward upkeep-related improvements.
Relocating
Those thinking of relocating have a lot more to consider. If the new space requires only cosmetic upgrades, a turn-key or building standard situation may be sufficient. However, if you require major or very technical retrofitting be done — or if you're leasing 10,000 square feet or more— you may benefit from the ability to retain control of the construction process. You can do this by negotiating for a stated dollar amount of allowance and either personally handling the build-out or hiring an experienced project manager to oversee the process. Project managers can help reduce your risk and provide suggestions for concessions or upgrades that make good business (and fiscal) sense.
Negotiating the terms and amount
Include language in any request for proposal (RFP) or lease to allow you flexibility in how you allocate your allowance. In instances where it makes sense — bearing in mind the level of build-out or finishes needed for the space — we recommend including a provision that permits allowance in excess of construction costs be used to mitigate other expenses, like professional service fees, moving costs, new furniture, technology, or rent abatement. This flexibility allows you to maximize the value of your TI dollars.
As for how much to negotiate for, just keep in mind that tenant improvement allowances depend on a variety of factors, including local market conditions, supply and demand, and the landlord's financial situation. In a tight market, a landlord will typically offer less of an improvement allowance in order to maximize its return. To maximize both the amount and value of your TI allowance (to the extent that you can):
Understand your allowance options: turn-key, stated dollar amount, or building standard allowance.
Understand the condition of your space: shell, vanilla box, second generation, etc.
Know the cost of your improvements (based on conversations with your space planner and project manager).
Budget on all costs that are associated with any real estate transaction. Your tenant rep can help you account for these costs.
Bringing in help early
Even armed with all the above knowledge, you will probably need — and always benefit from — having an experienced negotiator on your side of the table. Tenant improvement negotiations can become complex as you factor in rent level, term length, level of build-out, each party's financial situation, and your capacity to manage the build-out process.
If you're in the position to relocate or renew, start discussing these points with a tenant rep 12 to 18 months prior to the end of your lease term. An experienced tenant rep will help you negotiate for and maximize the value of the tenant improvement allowance to ensure your space is right for your business.