"All the world's a stage" at Franklin High School in Livonia
Livonia Public Schools' Franklin High School makes major progress on its brand new performing arts auditorium.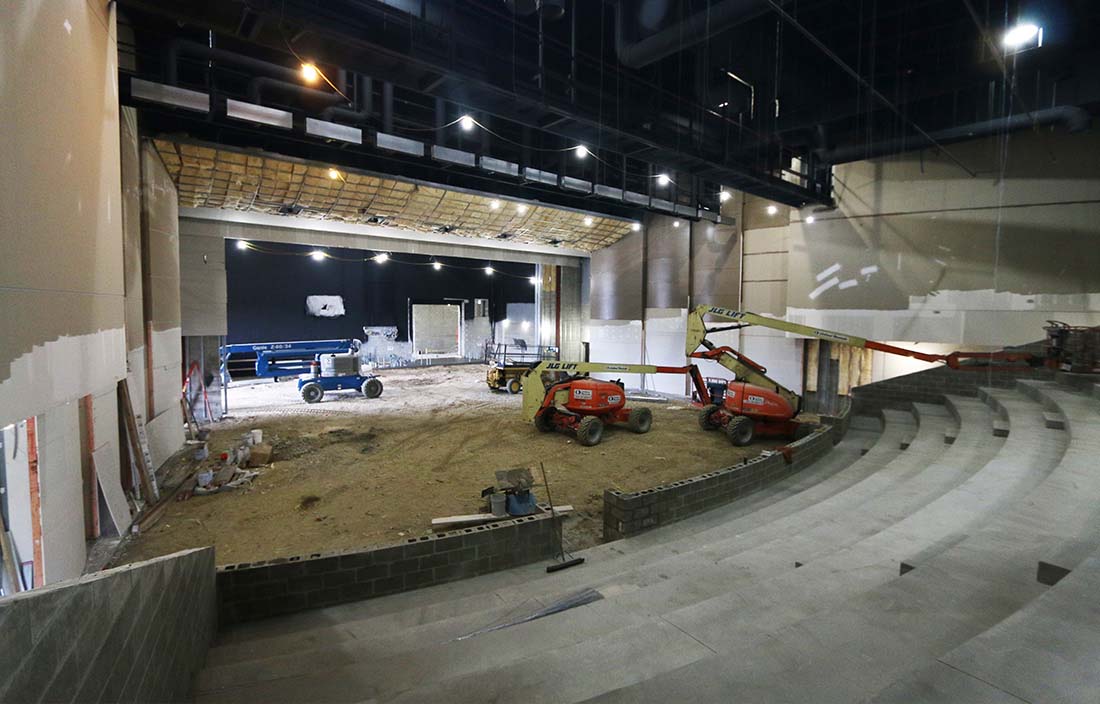 As William Shakespeare would say, "All the World's a stage…" After touring the auditorium currently being built at Franklin High School, Livonia Public School Board members would agree.
In 2013, voters approved Livonia Public Schools' $195 million bond proposal to improve and upgrade the District's facilities and technology. Now at the bond program's halfway point, Franklin High School has seen significant progress on its new $9 million performing arts center. Members of the Board of Education and construction team recently toured the site of the new performing arts center to see the project's progress firsthand.
The new auditorium, which broke ground in July 2015, will boast a large stage, 557 seats, an entrance and lobby separate from the school building, and a partial fly loft. Fly lofts, which are not common in many auditoriums, are large open areas above a stage that utilize rigging to house props, curtains, and other hoisted objects. As owner's representative, Plante Moran Realpoint (PMR), formerly Plante Moran Cresa, is working with the District, construction manager George W. Auch Company, and project architect Stantec to bring to life a unique auditorium that will no doubt become a major asset to the Livonia community.
Stantec brought in specialty consultant Acoustics By Design to help appropriately design for the space's acoustic requirements. Theater consultant Schuler Shook also lent its skills to ensure the design and functionality work seamlessly. Currently, the shell of the auditorium, tiered ceiling, steel supports, and overhead have been completed, paving the way for what's to come inside the auditorium. The project is on schedule to be completed for the 2016-2017 school year.
Franklin High School's auditorium is only one part of the bond projects planned for this year. Area elementary schools, upper elementary schools, and middle schools will receive upgrades starting this summer. In addition, groundbreaking for Stevenson High School's new performing arts center will occur this July.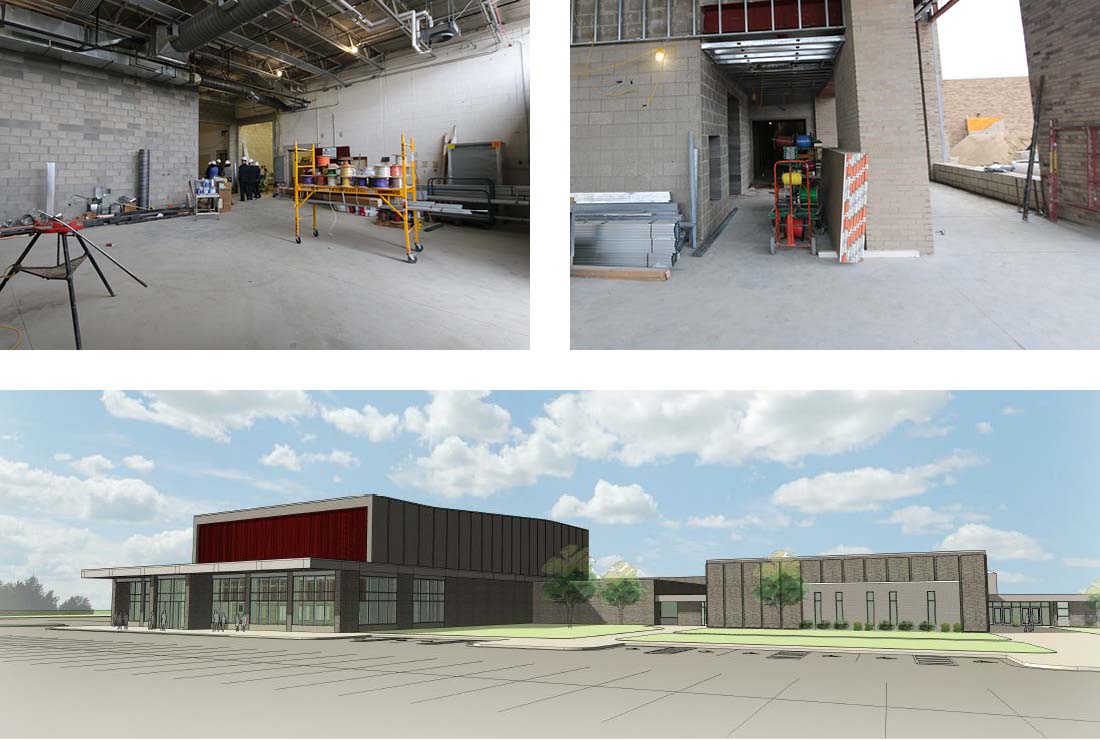 Plante Moran Realpoint has a long history of helping school districts successfully complete their capital improvement projects. We would be glad to help yours as well. Contact one of our staff members today.