10 marketing & sales tactics to improve senior living occupancy
Marketing and sales tactics are incredibly important to the success of all senior living communities. Are your initiatives as effective as they could, and should, be?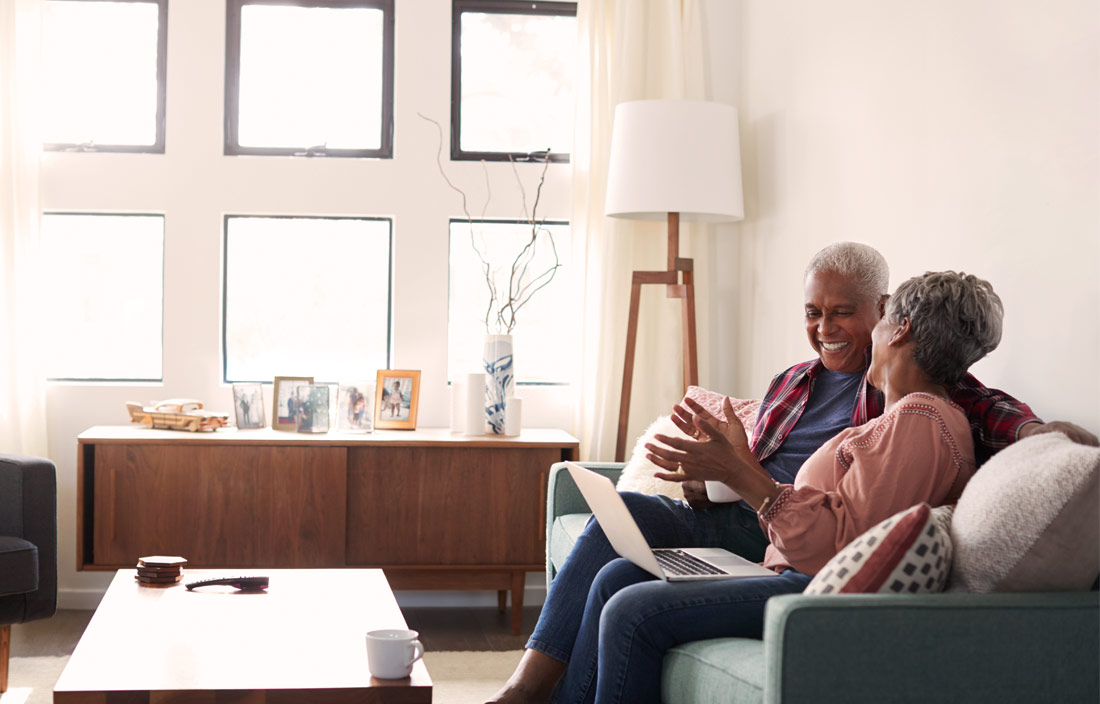 Has your senior living facility experienced an influx of inquiries? Following the post-pandemic lows most providers have faced, senior housing occupancy rates are rising thanks to a strong demand and modest inventory growth.
According to national data compiled by NIC MAP® Data Service, the seniors housing occupancy rate for the top 99 U.S. markets increased 0.8 percentage points, from 82.8% in the third quarter of 2022 to 83.6% in the fourth quarter of 2022. Occupancy is up 5.5 percentage points as of this quarter from a pandemic low of 78.1% in the first quarter of 2021. The senior housing occupancy rate increase—the seventh consecutive quarter of increase—is due to a surge in demand that strongly outpaced growth in inventory. The total number of occupied seniors housing units within the 99 primary and secondary markets (889,064) has surpassed its pre-pandemic all-time high of 875,401 in the first quarter of 2020.
If you're asking yourself and your team, "What can we be doing to improve occupancy?" and "How can we attract new residents?" then you're not alone.
What can senior living communities do to improve occupancy?
Making immediate improvements to two areas could bolster both interest in your community and your occupancy rates: marketing and sales.
Some communities view marketing and sales initiatives as interchangeable or "one in the same." However, there is a clear distinction: Marketing gets heads turning toward your community, sales happens once your target is already in the door.
Although the difference may seem small, it is important that communities differentiate their sales and marketing tactics. Only by taking a focused approach within each arena will your community be able to connect meaningfully with potential residents at each stage of the sales funnel: awareness, interest, decision, and action.
But don't be fooled into separating them too much: Synchronizing these tactics provides potential residents with a positive, consistent message about the benefits of your community.
In conducting marketing and sales audits at many senior living communities, our team has seen communities attempt to deploy many initiatives to get seniors interested in moving in. Here are 10 proven marketing and sales tactics that consistently help senior living communities improve occupancy.
5 marketing tactics to increase interest in your senior living community
#1 Ensure your website is better than your competitors'.
Is your website easy to navigate, even for someone who's not tech savvy? Does your website load quickly? Are you using high-quality videos and images of your available units, landscaping, amenities, and dining spaces? Do you have virtual tours available? Is your website mobile friendly? Your community's first impression often happens online. You must invest time and energy to make it inviting, with easy navigation, fast and mobile access, and engaging content that is updated regularly.
#2 Consistently track the ROI of every marketing initiative.
Each market is going to respond to marketing initiatives differently. While some may find that printed ads work best to draw in seniors and their families, others may conclude that hosting on-site or virtual events work better to create interest. With the rise in virtual marketing, communities are also trying creative new options that "gamify" the marketing funnel, offering virtual points and real-life rewards for participation in surveys, raffles, and other actions that both engage prospects and allow a mutual get-to-know-you experience. While it's good to experiment with different marketing tactics, careful tracking is essential so you understand the effectiveness and make sure you're investing your valuable marketing dollars only on tactics with high returns.
#3 Be aware of what is being said about your community online.
While getting negative reviews can be difficult and damaging to your brand, it is important you have a member of your team respond to concerns posted online as soon as possible. You want to show people that management at your community is willing to make things right when they go wrong. Sometimes, a great response to a bad review means more to potential residents and their families than the bad review itself.
#4 Optimize your website's SEO to help you stay visible in web searches.
Search engine optimization (SEO) is the practice of improving your website to rank in internet searches. Websites get SEO-credit through many ways: following best practices for website design (see #1 above), posting useful content on your website, and leveraging paid search advertising. For example, Google Ads (formerly Google AdWords) is a customizable, efficient marketing tool used by millions of businesses to get their organizations noticed online. Chances are your competitors are already using it. Stay at the top of Google search results — and top of mind for those who are looking for a new place to live — by considering an investment into this service.
#5 Use your current residents as "brand ambassadors."
Do you have current residents who love living in your community? Those seniors — and their families — may be willing to become "brand ambassadors" to promote your community. Consider starting a "resident referral program" that asks residents to refer their friends. You can use that connection to let potential residents know that because their friend loves living there, so would they. Also consider using their testimonials online through video and social media — their personal feelings highlight the value of your organization in an authentic way.
5 sales tactics to convince your prospective residents to move in
#1 Make sure all sales personnel have formal training.
No matter how small or temporary a role, make sure each staff member has formal training on sales etiquette and strategy in addition to the technology tools used to track prospect interaction. Include weekend staff, after-hours reception, and other roles outside of your 9-to-5 lineup. One slip up could mean an irreversible impression and a lost sale.
#2 Be open and transparent with community information.
Residents moving into a community and away from life-long homes have a lot to think about and many questions to ask. Don't hold information hostage as a quid pro quo for contact information. The most important thing you can do is make seniors feel comfortable with the idea of moving in. They need full disclosure to make the decision. Include online information like monthly fees, care levels costs, and other expenses not included with the rates provided so adult children and their parents have all the information they need to choose your community over the competition.
#3 Listen to what the potential resident REALLY needs.
Sales staff are often so hyper-focused on going through the motions of a tour that they forget an important first step. Before the tour, sales staff should get to know perspective residents and learn their needs. A "home body" may be overwhelmed or turned off if the salesperson emphasizes high-activity areas. If the senior is reluctant to move, teach your sales staff how to dig into the root of why so together, with the senior and his or her family, they can work through any insecurities.
#4 Use a CRM system to track lead interaction.
Don't rely on your staff's anecdotal recall to understand your marketing and sales initiatives' effectiveness. Whether staff contact leads in person, via email, through a web form, or over the phone, track every interaction with every lead, every time. A customer relationship management (CRM) system is the most effective way to gauge the impact of tactics on your sales traffic. Also make sure your results from marketing and sales initiatives seamlessly link back to the CRM database so your sales team has all the information they need to personalize their follow-up with prospects.
#5 Be willing to ask for the sale.
While you don't want to be too pushy, not asking for a sale could lead to losing out on the sale altogether. Ask the potential resident, "How can we help you make your decision to move in?" or "When can we expect you to move? Let's discuss some potential move-in dates that fit your schedule." With these questions, sales can learn about deal-breakers or concerns they can address. You might be surprised at the positive response this gets.
Steps you should take to improve your marketing and sales initiatives
So there you have it: 10 marketing and sales tactics to improve senior living occupancy. Your next steps? Download our checklist to compare these tactics to your community's marketing and sales initiatives for a quick way to start identifying improvements that will help attract new residents and increase occupancy. If you prefer a more comprehensive assessment, we would be happy to help.
The 10 tactics we provided are a great place to start, but there are still many other areas within your business you should assess to ensure your community's occupancy levels improve year to year. Your facilities, service mix, staffing, market, and many other factors also affect occupancy. Plante Moran Living Forward has a multidisciplinary team that can help you think through all of these factors. Contact us today to learn more.