How to balance marketability & financial feasibility during repositioning
Not-for-profit providers must continue to grow, evolve, and reinvest in their communities to remain competitive and perpetuate their missions. But before you reposition for marketability, take a hard look at long-term financial feasibility.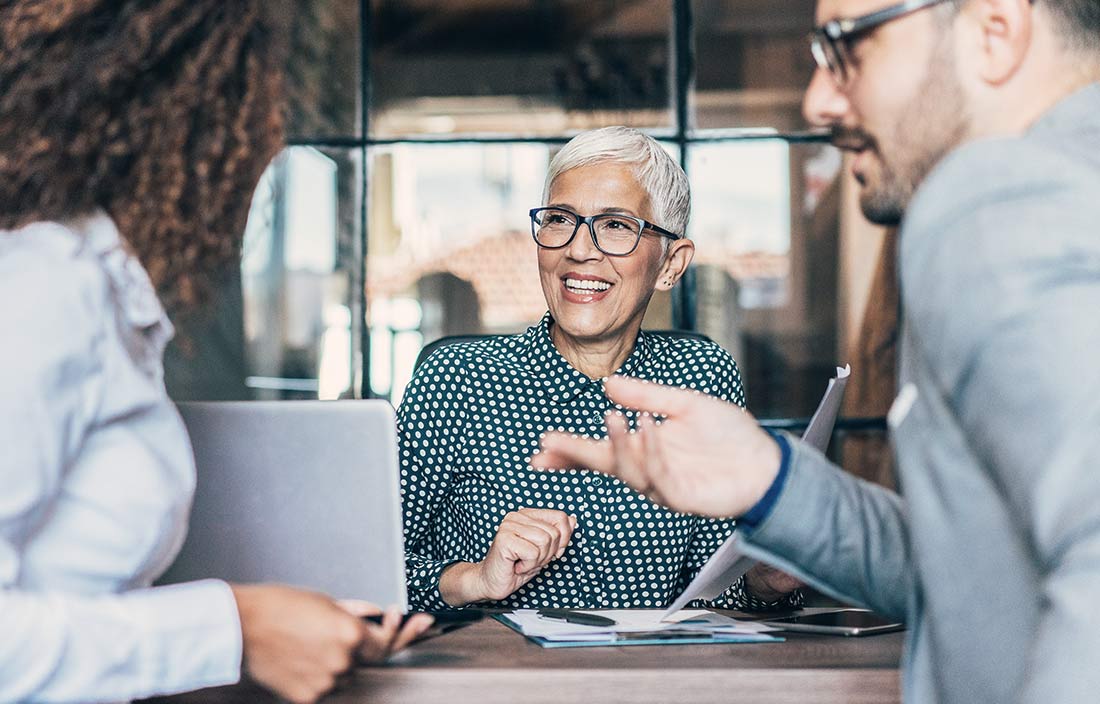 The senior living industry is poised on the razor edge of change. Bold new ideas are driving innovation in how we provide services, design homes, and grow neighborhoods to meet the needs of a new generation of aging adults.
Tempering this enthusiasm are several hard truths. Any new project must be suited to the organization's mission, market, and site. It must be affordable and attractive to your target consumers. And importantly, it must be financially viable. These truths are complicated a thousand-fold when planned projects are part of a repositioning project on an existing campus.
Despite the challenges, remaining stagnant is not an option. Not-for-profit providers must continue to grow, evolve, and reinvest in their communities to remain competitive and perpetuate their missions. To do that effectively and sustainably, they must understand how to balance marketability and financial feasibility.
Marketability
Marketability in the senior living industry is a culmination of many factors that could impact the physical environment on your campus over the next five to 10 years:
Build for everyone in the generation — not just a small group stereotyped "old folks" — and keep an eye toward the next generation.
Have a flexible design that draws people in now and is also sustainable for the future.
Explore mixed-use and interconnected neighborhoods to enhance a sense of community and belonging.
Provide opportunities for collaboration and socialization. The next generation of seniors is educated and active — tap into that!
Exceed their technology expectations. Beyond Wi-Fi, seniors will expect to see conveniences such as telehealth, wellness tracking, on-demand services, and more.
Offer more dining choices. Consider farm-to-table options, exhibition kitchens, and partnerships with neighboring restaurants for meal credits. Flexibility is key.
Understanding what product, services, and amenities are marketable in your market will be determined by a combination of a market study (to determine supply and demand) and consumer research (to determine programming). But it also is determined by your organization's vision. Who do you want to be? How do you want to serve? Who will you become?
Without a vision, no business — non-profit or for-profit — can thrive. It is the starting point of the strategic plan that will set the stage for your long-term success. But your vision must exist within the guardrails of feasibility or you risk your community's long-term sustainability.
Your vision must exist within the guardrails of feasibility, or you risk your community's long-term sustainability.
Financial feasibility
Visioning is arguably the fun part of strategic planning — optimism abounds, excitement drives your conversations with your board, management team, and residents. However, your community is as much a business as it is a home for residents, so your vision must be implemented strategically to ensure a successful outcome.
That means not starting with a senior living architect. Your architect needs you to develop a scope with defined programming and a reasonable project budget before starting initial designs to showcase your vision.
The real first step is financial modeling. The financial modeling process encompasses the following steps to develop a pro forma:
Identify a maximum budget potential.
Identify your target margin.
Determine acceptable debt levels the organization can sustain.
Estimate unit sizes, amenity space, and total square footage.
One of the most important factors to consider when creating the pro forma is understanding the downside risk to the organization. What happens if occupancy dips, minimum wage increases, agency staffing increases, interest rates rise, or construction prices escalate? Failing to prepare for these possibilities can set you up to make decisions that result in your organization becoming overleveraged. Doing this can have a significant impact on an organization for decades.
Coming out of financial modeling, your project will have a defined scope — specifically with size of units, types of units, and hard costs per square foot — and a defined budget. Now you'll be able to pass that information to an architect for a fit test on the site. The architect will explore all the configurations that are possible, efficient, and within your scope and budget.
An important piece to account for in the pro forma is to make sure the material and equipment selection for the project is based on the budget. Certain choices — such as HVAC, plumbing, electrical gear, and finish quality — have a huge impact on the cost of a project. Especially in today's market, the availability of construction materials plays a major role in the pricing. Your project team will need to source local, and source early on in the project, to lock in better pricing. But even then, your financial model should be flexible enough to compare your options and account for contingency plans.
Reach out if you'd like to discuss your community's future repositioning plans.
A disciplined approach to planning
Although difficult, a process exists to balance feasibility and marketability if you can be disciplined in your approach to repositioning. Strategic planning to determine your community's vision, financial modeling to define your scope and budget in a pro forma, and master planning to create the implementation road map are critical components to any senior living provider's long-term sustainability. Skip any of those steps, and your repositioning efforts will be jeopardized.
As full-service senior living development advisors, Plante Moran Living Forward has helped many communities across the United States with a disciplined process that approaches repositioning from a perspective of sustainability and growth. Reach out if you'd like to discuss your community's future repositioning plans.
If you liked this article and would like to see more like it sent to your inbox, sign up for our monthly email newsletter.