How to save money on school renovations
Ready to build or renovate? District leaders should follow these six steps to make sure they're optimizing the school district's limited dollars during bond programs.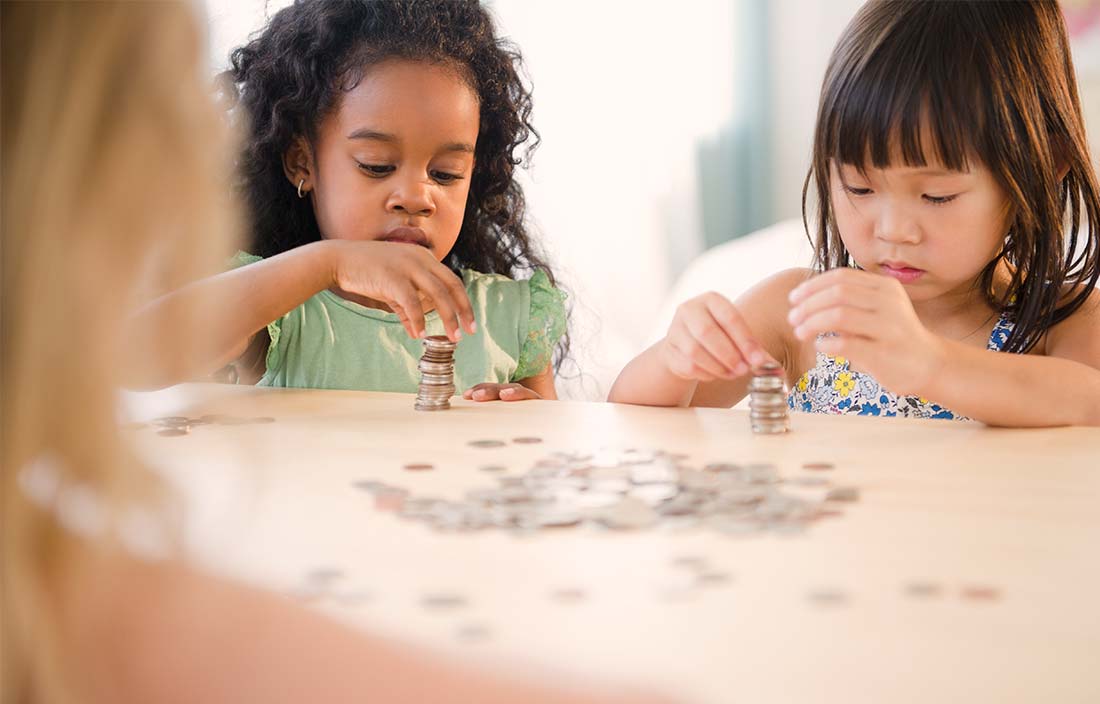 Ready to build or renovate?
Entering into the construction process with a solid strategy is critical for districts who want to use their limited bond dollars wisely. But it can be difficult to determine the best strategy for addressing your district's facility needs within the constraints of your budget, especially with multiple stakeholder groups influencing the decision-making process.
In helping dozens of districts address their facility needs, build and renovate school buildings, and use their real estate to its highest and best use to support their missions through over $3 billion in capital programs across the state of Michigan, our team has developed a simple process that will help schools save money when planning renovations. Simply follow these six steps.
Step 1: Evaluate your buildings and properties
Districts often overlook how their facilities can support the curriculum in the most cost-effective manner. Start by documenting a districtwide plan to address school renovations, updates, or required maintenance. Four parts will go into this capital plan:
Evaluation of the district's current finances and future financing options
Data to describe future pupil enrollment
Systematic evaluations of building utilization
Facility condition assessments for each building and site owned by the district, with associated costs for renovations
All of this information provides unbiased data that will help school boards, administrators, and the community understand how expansion, contraction, renovation, and construction should be balanced to preserve your district's operational dollars and support academic programming.
Step 2: Consider a disposition strategy
To make sure project costs remain low, your construction decisions should be in line with how your spaces are being utilized by the faculty, staff, students, and community. An important, yet overlooked, part of this step is the disposition strategy. Dispositions of unused or underused properties can become funding sources for renovations to other buildings. They could also offer opportunity for redevelopment that can bring more families to the community.
Districts that are consolidating buildings will want to evaluate the properties on several levels:
How do your facilities relate to your educational objectives?
How will your district grow and change?
Where should your facilities be located to best accommodate students and the community?
Which buildings are the most cost-effective to operate?
What pieces of property are the most valuable?
For example, if you have multiple high schools, do they each need their own performing arts center or is it possible to have a regional facility? If two middle school buildings are operating at 55% utilization, how might you consolidate buildings, increase educational programming offerings, and allocate operating costs more effectively? It's a lot to consider, but only after these questions are answered can you leverage those opportunities accordingly.
Step 3: Get expert support for your in-house staff
Everyone knows design and construction projects require an architect and a constructor (such as a construction management or general contracting firm). However, districts should also consider an independent team of professionals who provide owner's representation services with the requited activities of both your finance and facilities departments on large capital programs. Owner's representative firms can help districts use their limited dollars to maximum effect.
What's the difference between a construction manager, architect, and owner's representative? Find out.
Owner's representative firms often provide a positive ROI and should be able to pay for themselves in terms of alleviating staff time, budget and schedule mistakes, and project delivery snafus. They can coordinate the process from planning and project team bidding through post-construction, providing expertise to help the project team get project the done correctly, on time, and on budget.
Step 4: Assemble an experienced team
Assembling the right team for your projects is critical to protecting your capital investment and saving money during design and construction. When it comes to selecting the best fit, remember — "you don't need a heart surgeon to remove a mole." Make sure you choose the right owner's representative firm, architect, and contractor for your budget and select a team that specializes in building to that price point.
Because they have no conflicts of interest, owner's representatives can recruit and coordinate multiple architects and construction managers, if necessary, to make sure your project benefits from the top talent available at multiple firms. This reduces time and improves quality — at the same cost.
Step 5: Establish a budget and schedule
Costing out projects is essential, as many projects tend to go 10% to 15% over budget. Project budgets should include more than just hard costs — also add in soft costs such as professional service fees, technology, FF&E (furniture, fixtures, and equipment), contingencies, permit fees, issuance costs, and others. Setting a realistic budget will take coordination and cooperation between the owner's representative, architect, and construction project manager or general contractor. Owner's representatives will help oversee reviews of schematic design, design development, and construction documents for adherence to the budget and scope.
Time is money, so it's also important to devise an appropriate program timeline. The program schedule should be aggressive yet realistic, with a well-planned phasing sequence. Projects scheduled strategically within the context of the school year and overall capital plan will minimize downtime and costs.
Costing out projects is essential, as many projects tend to go 10% to 15% over budget.
Step 6: Oversee the construction process
At some point in the process, the construction manager or general contractor will likely come to you and say, "We need to do x, and the cost will be y." Once construction is underway, it's important that the district understand how to manage change orders to reduce unnecessary costs and stick to the budget.
An independent owner's representative firm can you evaluate the project changes and estimated costs from many perspectives:
Minimizing the introduction of added scope
Performing a thorough review of all proposed changes by always asking, "Is this legitimate? Should there be a credit for work no longer required? What can be done as a 'no cost' solution?" and exploring viable alternate solutions that might minimize costs
Continuously update actual costs vs. budgeted costs to avoid any financial "surprises"
Conclusion
How to save time and money on school renovation projects is simple: document a capital plan and find an experienced K-12 owner's representative firm who has expertise to help guide your projects from concept to completion.
If your school district would like assistance with capital planning, contact our team today. Our owner's representatives have helped dozens of schools with more than $3 billion in capital projects over the last 25 years. We'd be happy to leverage that experience to help your district create a cost-effective capital plan.