A behind-the-scenes look at your senior living occupancy rate
How do you know what underlying factors are affecting occupancy at your senior living community?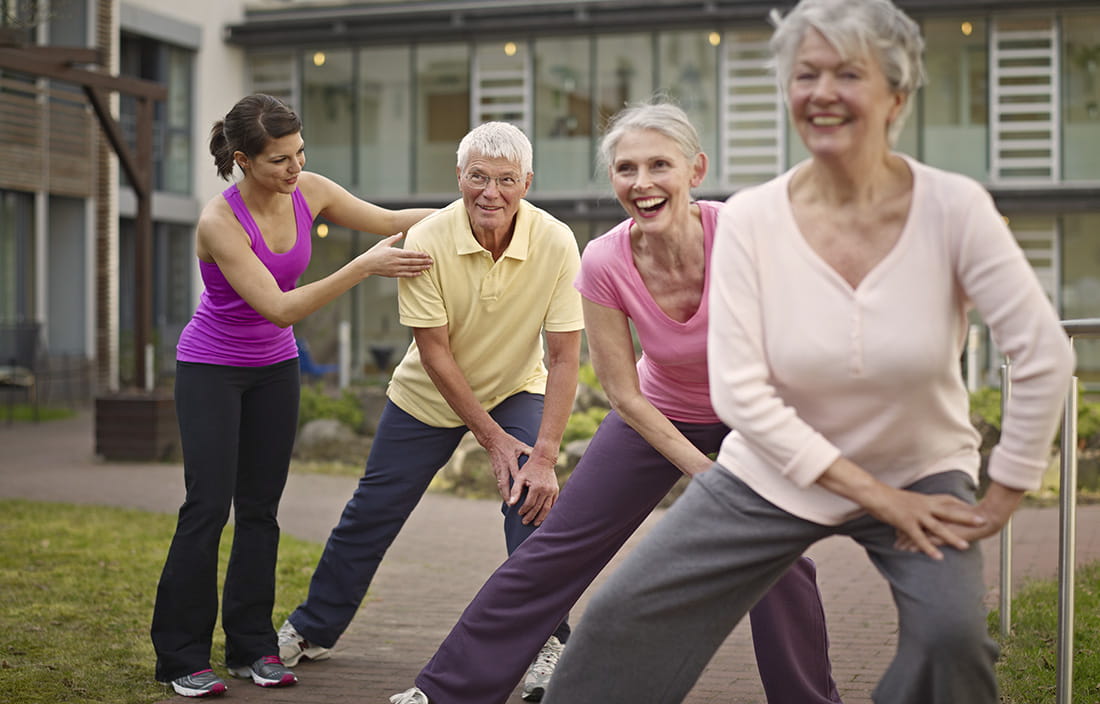 When you look at a forest through a pair of binoculars, you can easily describe its individual characteristics with intense detail. The knot of a tree and the bird perched on a branch come snapping into focus with distinct clarity.
But when focused on these up-close details, can you tell how big the forest is in its entirety? How healthy it is? Where there are areas of growth or blight? To have a universal view, you must remove the binoculars and take in the forest as a whole.
In much the same way, as you evaluate the challenges and opportunities facing your community, you must consider your organization as a holistic ecosystem. This is especially the case when assessing your occupancy rate. If you're concerned with reports of declining occupancy rates or facing challenges with your own occupancy, many interwoven causes could be working behind the scenes to influence occupancy levels.
Upping the ante for marketing and sales
Marketing and sales initiatives directly influence your community's ability to bring in new residents. The best senior living marketing plan should be heavily focused on a community's digital presence, with an optimized website, lots of photos, and active social media accounts portraying what life is like at your community.
Effective sales tactics, on the other hand, should have a clear lifecycle. At the first inquiry, track the lead through a CRM system. Encourage active listening during calls and personal tours to alleviate unvoiced concerns and provide the information families need to feel good about their choice to move in. Then be willing to ask for the sale.
You'll be surprised at the difference these tactics can make to your move-in rates.
Get more occupancy-boosting marketing and sales tips here.
Leveraging staff engagement for more than retention
National surveys show that staff engagement is a key component of staff retention. But did you know that it could also help improve occupancy? According to a white paper released by Argentum, just a 10% increase in employee retention could translate into a 2% increase in occupancy in addition to reducing risk and improving savings and revenue.
One effective way to encourage a culture of caring and improve engagement is by developing a mission statement for each department or job function that's in line with the company's mission. Set up programs and reward systems that will encourage behaviors that support that mission statement.
Reconfiguring your service mix
Low occupancy could be a result of simply having an imbalanced service mix. For example, a life plan community had 100% occupancy for its independent living, but its assisted living occupancy was in the low 80s, and its skilled nursing occupancy was in the mid-70s. Cue a strong strategic planning effort with our team, and the now the community has a plan to redistribute this mix of services, update the existing building, and construct a new assisted living building. Rebalancing the number of units to match the senior living market need is projected to increase occupancies across the board into the 90% range.
Take a look at your service mix and choose new projects or expansion initiatives wisely. Consider a marketing study to justify need on a local level and a financial feasibility study and debt capacity analysis to begin roughing out a project budget.
Leveraging the right programming and activities
Underused activity spaces can make a campus feel desolate. As you're programming your space — especially in the early stages of a redesign — have a critical eye toward programming. Keep the spaces flexible to accommodate a variety of activities. Activities should emphasize wellness, interaction, and personal growth to get the best participation, engagement, and benefits for participants.
If providing a variety of programs is difficult for your community, consider collaborating with local community centers or programs, which often offer senior-friendly social, fitness, art, and music activities.
Remodeling to refresh environments
Have you considered remodeling to refresh the look and feel of your community? One community's skilled nursing building hadn't been updated since it was first built in the 1950s. As a result, the community had a challenging time filling its beds. After reimaging the campus into neighborhoods designated to serve specific populations (i.e., Medicare, long-term care, dementia), the community's leaders will begin a five-phase remodel. This project anticipates an improved occupancy of 92% that will help generate additional cash flow to fund future projects on the campus.
Construction costs are climbing, but with the right team and a solid capital plan in place, you might be surprised at the improvements you can afford. When you rethink your community to improve on the floor plans, offer more areas for gathering and socializing, modernize the décor, and improve the wellness environment, you could see positive ROI in terms to attracting more residents.
With the right team and a solid capital plan in place, you might be surprised at the improvements you can afford.
Improving occupancy rates with a holistic solution
Determining if behind-the-scenes factors are contributing to your occupancy decline takes a holistic assessment of your organization. Rather than zooming in your binoculars on each area individually, you must aim to objectively understand strengths, weakness, opportunities, and threats across the organization. Then, compare them to the overall industry, regional area benchmarks, and your targeted key performance indictors (or KPIs).
In much the same way, change is most effective when it is system-wide across your operations, services, care, and facilities. No one facet can help improve occupancy without support from the others. Only a multifaceted implementation process can address the entire health of your organization.
If you need help strategically assessing your organization as you consider all these factors, Plante Moran Living Forward can help. We help organizations get their arms around this process and make it a meaningful exercise that will inspire marked improvements in occupancy levels. Contact us to find out how we can guide the process.
Don't miss a post! If you'd like more content like this delivered to your inbox, sign up here: