How to prepare your industrial real estate for NAFTA changes
With uncertainty around the future of NAFTA, there are several steps you should be taking now to make sure your real estate will be flexible, with options that allow you to adapt to meet changing needs.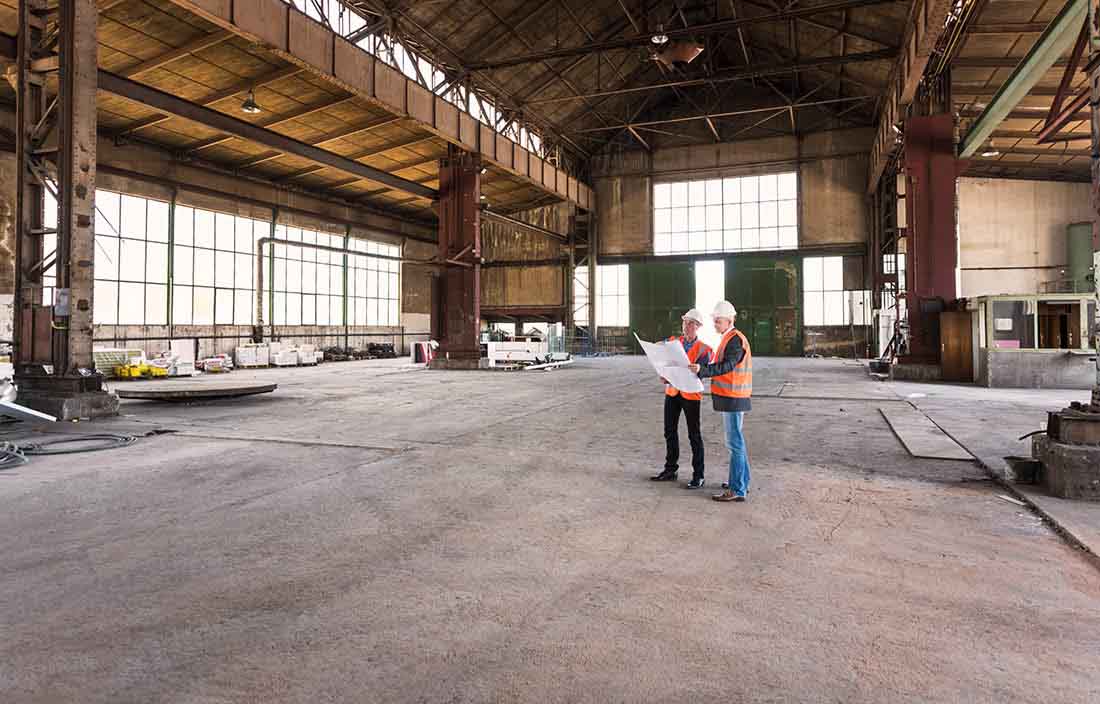 As negotiations continue, the crystal ball showing how the North American Free Trade Agreement (NAFTA) might change is still cloudy. But even without a clear picture, you should be thinking about your real estate options before NAFTA negotiations conclude. Any change — ranging from minor updates to the United States' withdrawal — will spur a need for manufacturing and automotive companies to reconsider their facility configurations in North America.
Creating a national site selection strategy for your industrial real estate
As the Motor & Equipment Manufacturers Association (MEMA) demonstrated during its 2018 Legislative Summit, NAFTA has played a critical role in developing and strengthening the overall U.S. automotive industry and North American supply chains. What options do you have for possible relocation if the country you're currently in is no longer the most attractive place to be? Changes could have significant repercussions on your business locations. Have you thought about your real estate strategy?
If you haven't already begun thinking about your national real estate strategy, keep these three factors of site selection at the forefront as you weigh options for relocating your industrial facilities:
Geography. Identifying and selecting the most advantageous location for your facilities will be critical to staying competitive, especially if changes require a move. With both your competitors and compatriots jockeying for proximity to customers and suppliers, you'll need to determine early where your company should have presence and how to get a prime site so you'll remain connected to the supply chain.
Workforce. Where you locate not only needs to be near customers. It also needs to have an available, educated workforce with reasonable wage expectations. Competition for workers is fierce in many regions, and workforce training could be the key to developing the staff you need. Keep in mind that state and local incentives are often available to companies who create or maintain jobs.
Infrastructure. Much of the industrial product in the North American real estate market is in need of upgrades to provide the facility infrastructure you need to do business effectively and efficiently. New construction is shoring up the supply, but it pays to understand what building attributes are necessary to business so you can focus your efforts on space that will fit your real estate needs.
Being proactive is the only way to ensure your company will have options available when the crystal ball finally clears.
Flexibility: The name of the industrial real estate game in preparing for NAFTA changes
Decisions around NAFTA won't be settled any time soon, but don't let that lull you into a false sense of security. Incentives procurement, site identification, and negotiations take time. Many of your competitors are already looking for industrial real estate opportunities.
Contact your tenant representative to start your site selection process now so he or she has time to ferret out the best deals in the strategic locations. Being proactive is the only way to ensure your company will have options available when the crystal ball finally clears.
No matter where you consider moving, Plante Moran Cresa's national site selection services can help validate costs and compare locations for your North American real estate strategy. While NAFTA's effect on industrial real estate is still unclear, it's important you give our tenant representatives a call today and let us help you think through your site selection criteria and location options.