Livonia Public Schools celebrates groundbreaking of first new build in more than five decades
Plante Moran Realpoint client Livonia Public Schools' Early Childhood Center will offer a "World of Exploration" for pre-K students when it opens in 2024.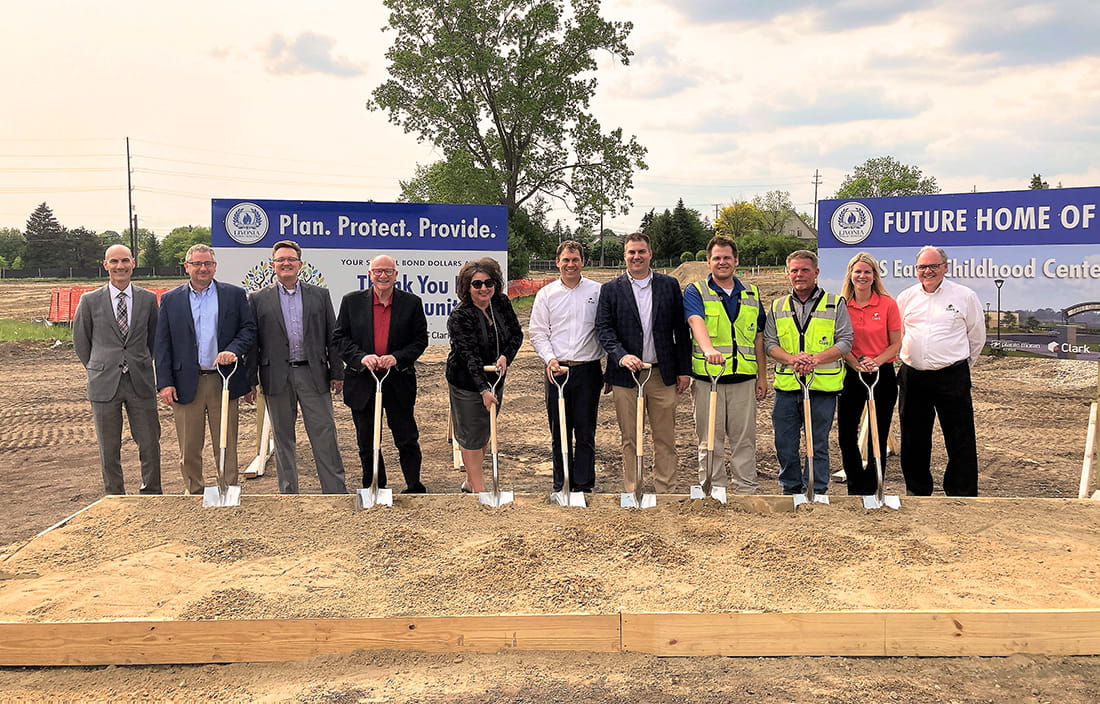 "A World of Exploration" awaits for pre-K students as Livonia Public Schools (LPS) celebrates the groundbreaking of its new Early Childhood Center.
In 2021, voters approved LPS's $186 million bond proposal to improve and upgrade the district's classrooms, technology, and security. Included in the bond is the addition of a new Early Childhood Center — the first new development for the district in more than five decades.
The Early Childhood Center broke ground in late May 2023 on the former site of Dickinson Junior High, a 55-year-old facility no longer in use. About 20,000 square feet of existing space will be retained from the former building, and an additional 50,000 square feet of new development will be added to the site.
The state-of-the-art Early Childhood Center will house 28 rooms for instruction, a library area, large motor-skills areas, spaces for occupational and physical therapy, family activity areas, a demonstration kitchen, mud rooms, conference spaces for staff, and outdoor play structures. The Early Childhood Center is scheduled to open in the fall of 2024.
As owner's representative, Plante Moran Realpoint (PMR), formerly Plante Moran Cresa, is working alongside the district and the project team to bring the Early Childhood Center to life. Congratulations to our client for reaching this significant milestone!
Plante Moran Realpoint has a long-standing history of serving LPS. We are proud to continue to work with the district as a trusted advisor.