Congratulations to client Cornerstone Community Financial team on the new space! It was a pleasure working with you during the transaction.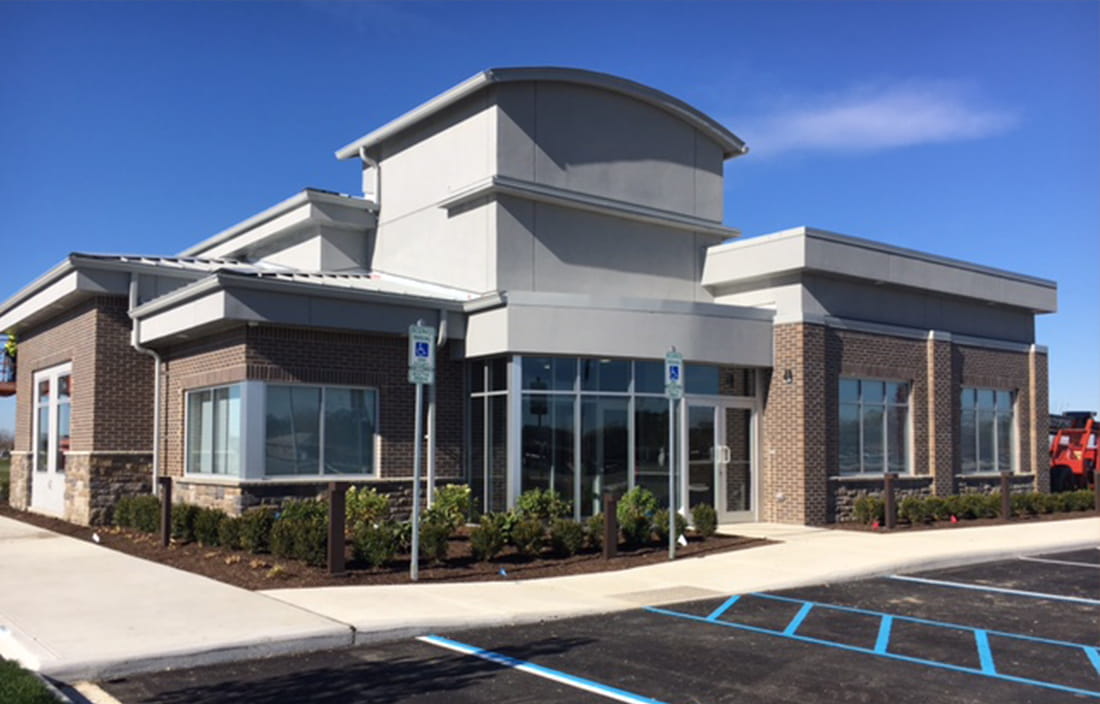 This month, Cornerstone Community Financial opened a new branch in Perrysburg, Ohio. The free-standing branch has more space than its previous location nearby, full drive-through service, and a drive-up ATM.
Plante Moran Cresa (PMC) assisted Cornerstone Community Financial in acquiring the land for the new branch, which was designed and built this year. As the transaction manager, PMC provided a detailed demographic analysis, conducted a variety of site visits in and around Perrysburg, and negotiated the purchase on behalf of the client. It was a pleasure working with Heidi Kassab, president and CEO of Cornerstone Community Financial, who played a pivotal role in the due diligence process.
This is the second project PMC has worked on for Cornerstone Community Financial — in 2010, PMC Partner Paul Wills provided the financial institution with owner's representation services on its headquarter expansion and renovation in Auburn Hills.
Congratulations to Ms. Kassab and the rest of the Cornerstone Community Financial team on your new space! We're looking forward to the grand opening in January 2017.