Is active adult your senior living organization's next big opportunity?
Is an active adult product right for your organization? There are critical differences between active adult and traditional senior living options, but in those differences lie possible opportunities.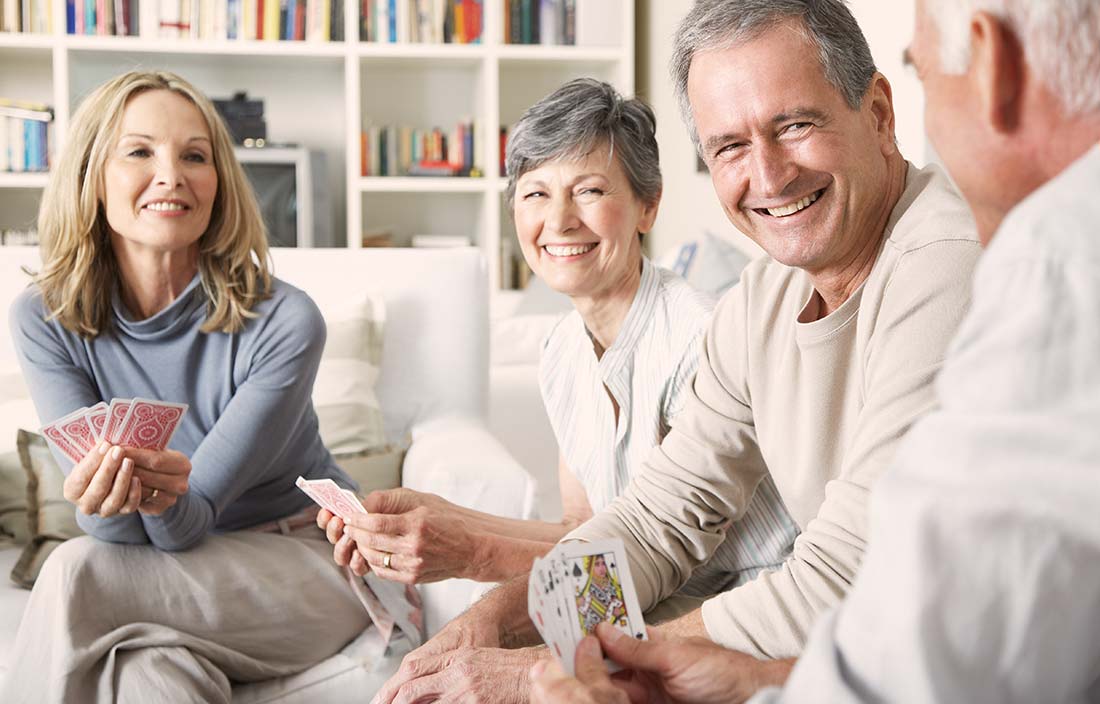 Active adult is one of the most in-demand real estate product types, but is it a viable opportunity for your organization?
To figure that out, providers should start by understanding the product and the implications of long-term ownership.
How active adult differs from traditional senior housing
Active adult differs fundamentally from traditional senior living in that there is no care component to the housing offerings. A provider's role in an active adult community instead would be one of management and oversight, much like a homeowners' association oversees a subdivision of condos. But more importantly, the providers must take responsibility for promoting and maintaining the promised lifestyle of the community.
In the case of one active adult community in Chicago, the Carillon at Cambridge Lakes, the role of the management company also consists of training the community's elected board of representatives, managing the financial or "business" side of the community, training sales staff, and providing feedback to the developer as additional homes are built on the 700+ home campus.
Making this pivot may mean redefining the organization's vision and traditional building types, considering condos, co-ops, fee simple ownership, and cohousing in addition to monthly rentals and entrance-fee apartments.
Offering ownership of the asset may be a sticking point to some providers. But before you write it off immediately, consumer research is necessary to gauge interest and attitudes in the market area for a product like this. Looking into the local area's demographics in a market study and conducting focus groups can assess which model would perform better in the market.
We interviewed active adult residents to learn about their motivations for moving into active adult. Read more in this blog post.
Shorter product lifecycle needs longer-term vision
In addition to the necessary research into demand, providers should be aware of the shortened lifecycle of this type of product. According to the property manager at the Carillon at Cambridge Lakes, a veteran in the industry, the lifecycle of a pure active adult association is much shorter than that of traditional senior living. After the first wave of 55- to 65-year-olds (with some older or younger outliers) age in place, there is a drop off in participation and activity in the programs and club houses on the campus. With it drops the appealing culture of "active adult."
That's not to say that there are no longer-term opportunities for providers in this space. Active adult communities, even when transitioning into their own "golden years," can still maintain their emphasis on health and wellness, with all the benefits and virtues of a well-engrained wellness culture. There could be opportunities to offer home-based care for the 20 or more years before residents consider moving to independent living or assisted living. By then, the transition to your traditional senior care products can be seamless.
In this way, repositioning or adding an active adult option could be the solution that gets traditional senior living organizations in front of the boomer generation, who are still a ways out from needing independent living. It could also be an additional low-cost revenue stream, since it removes the need for large teams of staff to deliver care. But what it can't be is a rushed decision made because the news tells us that active adult is the new hot topic of the decade.
Key takeaways for providers considering active adult offerings
The bottom line: Providers who wish to explore active adult should start looking 10 or more years out, consider many creative options for ownership structure, and weigh the benefits and risks against their organization's long-term strategy.
If your senior living community is considering offering an active adult product, we recommend you engage your stakeholders in a planning process that takes a close look at the potential consumers in your market area, their motivations, and their needs in the form of focus groups, surveys, and interviews. Having this information as part of your strategic planning process will help identify potential opportunities and set the foundation for determining a specific direction for the organization and its new product.
Learn more about active adult in our white paper
If you'd like to learn more about how to move upstream to attract the younger consumer with active adult lifestyle offerings, our white paper can help both nonprofit and for-profit senior living providers consider their options.