Three mistakes owners make during the RFP process for senior living master planning services
Are you thinking about issuing a request for proposals for senior living master planning services? Before you move forward, watch out for three mistakes that could jeopardize your plans.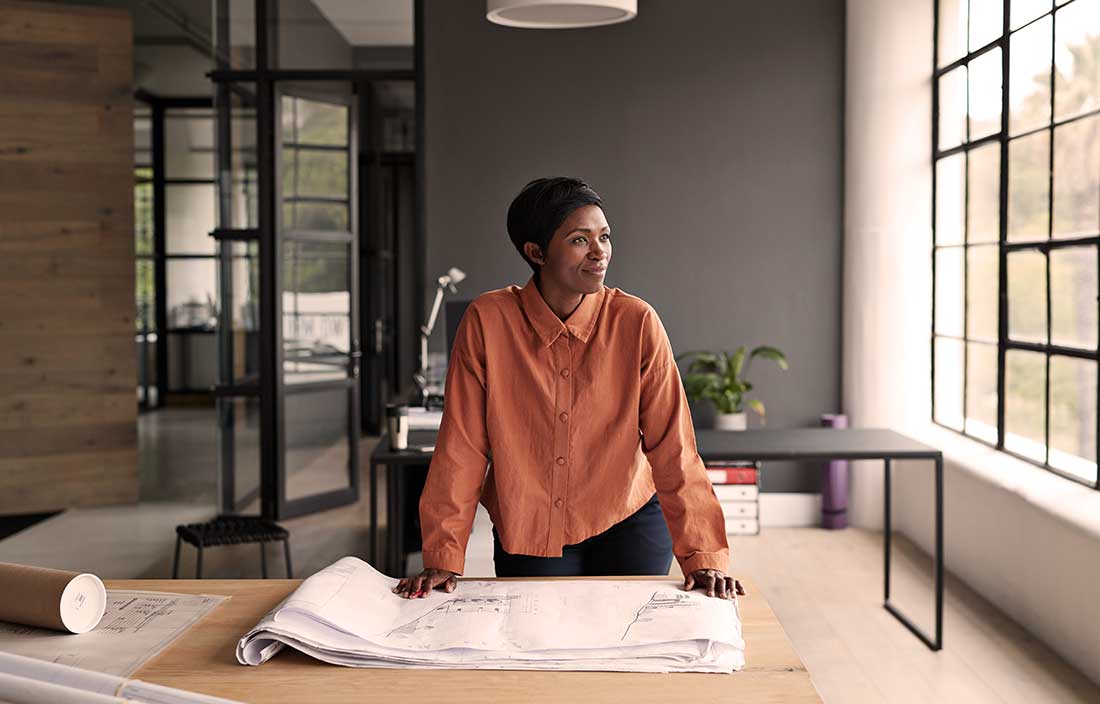 Creating a master plan for successfully repositioning senior housing assets is a hot topic for our clients. Throughout the last year, long-term capital planning has been understandably postponed to focus on keeping residents safe throughout the pandemic. However, the importance of planning for the future will always be a key ingredient to the long-term success of your community.
If you're like our clients, you're ready to refocus on how to position your organization in the market post-COVID-19. This, of course, requires kick-starting the master planning process for your community.
Do you think your community is ready to start the request for proposals (RFP) process for senior living master planning services? If so, pump the brakes for just a bit and make sure you avoid these three common mistakes that could jeopardize your plans.
Mistake #1: Moving forward without C-suite and board alignment
Alignment between the C-suite and the board of any community is arguably the most important step in the master planning process, and it has to come first. Without alignment, making decisions will be impossible — like a couple arguing about whether to buy a Ford or a Chevy after dinner every night, they need to decide on one before they go to the dealership and make the purchase.
As senior living development advisors, we've been engaged to assist with board education and alignment as part of strategic planning and master planning services for clients around the country. What we've found is that the best outcomes come about when both parties understand their roles in the decision-making process, come to a single consensus about the future of their organization, and stay transparent during implementation to keep each other accountable to the common goal. A terrible feeling for any CEO or board is to get a million dollars into the design development process for a $16 million project just to be told the organization can only support an $8 million project.
Bottom line: Don't engage a senior living architect without C-suite and board alignment first. If there is no common goal, or the goal isn't the same for the board and management, then all the effort for master planning will be useless. All it will do is waste time, money, and emotional investment in a project that will either be scrapped or struggle the entire way through the design and development process.
Bottom line: Don't engage a senior living architect without C-suite and board alignment first.
Mistake #2: Misrepresenting the scope of work
Before you request proposals for senior living master planning services, your organization needs to determine what exactly the architect should be hired to develop in the master plan. Three important pieces of information, used together, define an accurate scope of work in the master planning services RFP:
Market study. A market study analyzes the demand for and supply of senior living in a defined market area, helping you determine how much and what product to offer. Without that information, you can't tell what the market will support, make decisions around repositioning products, or tell your senior living architect what to design in the master plan. Your master plan may look very different if you know there is demand for 100 more independent living units in your market versus 50 or none at all.
Financial analysis. A debt capacity and financial analysis quantifies your organization's ability to raise funds to pay for and implement the master plan. Used in conjunction with other planning tools, like the market study, the financial analysis caps the scope in your master plan services RFP — if the market supports 80 assisted living units, but you can only afford 20, that's a different RFP. You'll need this information to engage with all your development partners: architect, lender, contractor, owner's representative, etc.
Facility condition assessment. Facility assessments allow you to understand current capital needs at an existing campus, a critical part of any senior living master plan. Even if you've identified the new product in a market study and know how much you a can afford to build from your financial analysis, you need to decide how much of that development budget will be reinvested in the existing product (to maintain or enhance) and how much can go toward the new product.
Mistake #3: Starting the senior living master planning RFP process too soon
Many C-suite leaders and boards think that hiring a senior living architect is the first step to master planning their campus. This is a costly mistake that we've seen happen time and time again. Before you engage an architect to bring your vision to life in a master plan, you first need to have that vision documented in a strategic business plan.
Your architect needs the strategic plan to guide the master plan and ensure the drawings created support your goals and budget.
A senior living strategic plan describes how the organization wants to grow, sets business goals, and defines what's important to the organization for the next five to 10 years. The master plan, on the other hand, is the road map describing how to accomplish those goals. It describes what to build or renovate, where new product should go, and how that growth will be phased. Your architect needs the strategic plan to guide the master plan and ensure the drawings created support your goals and budget.
Your organization needs to be educated on the best course of action based on the hard financial and market data, with the C-suite and board aligned, in order to make the best decisions. When your management team spends a year coordinating with the architect to design the master plan, sacrificing time from the normal day-to-day activities of running the organization, only to find out your plans have to be redrawn because they aren't in line with the overall strategic plan — it's heartbreaking. The emotional toll is very real for everyone involved, from marketing and HR to operations and facilities staff to management.
Conclusion
With a data-driven scope of work and budget and a clear strategy backed by board and management alignment, you'll have the guardrails you need to create a clear and effective master planning services RFP. Without it, the project will falter as you backtrack to find the information the architect needs … and realize along the way that you missed important details that could make your investment into master planning a waste.
Need help navigating these steps? We offer facility assessment, marketing study, strategic planning, capital planning, and RFP coordination services that will keep your organization from making these three mistakes during the master planning RFP process. We often provide a return on investment when engaged during the planning stages of development. Give us a call to talk about how we can help.
If you liked this article, sign up to get more like it delivered right to your inbox each month.