Business succession in your future? Consider these questions
Personal and professional decisions about financial independence and your family's vision for the future determine how best to transfer business ownership. Ask these three questions to help gain clarity.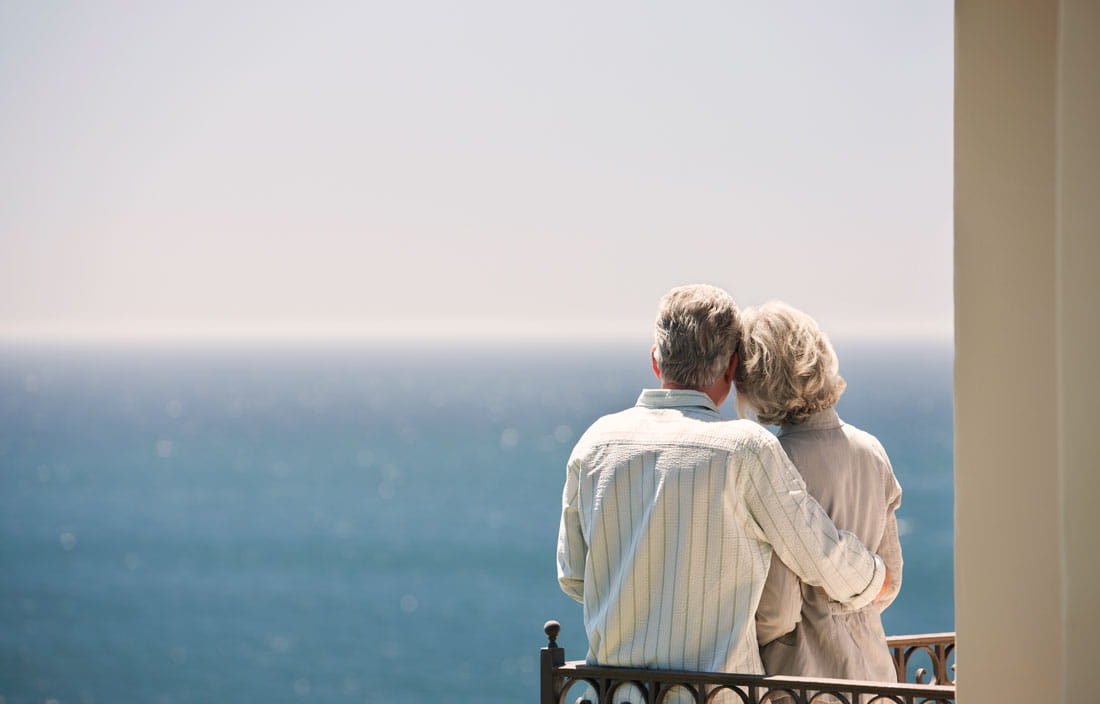 Whether you started your business from the ground up or joined an existing organization, you've undoubtedly worked hard to lay the foundation for it to grow, flourish, and continue into the future.
But with business growth and success also comes transition. As you begin to consider the succession of your business, you'll need to make many decisions — decisions that won't only be driven by what's best for the company or simply how to transfer ownership, but also what's best for you and your family's long-term vision.
Business owners often have an idea of what the company is worth; they tend to be less sure about the after-tax amount they'll need to sustain their preferred lifestyle.
How you'll transfer a closely-held business — whether through gift or sale to family members, sale to management or employees, or sale to an outside party — will depend on your objectives and personal financial goals, which drive the process forward. That's why it's crucial to identify those objectives and goals early.
To help get to the how, ask yourself these three questions:
What do you transfer and for how much? Business owners often have an idea of what the company is worth and what an acceptable sales price would look like. They tend to be less sure about the after-tax amount they'll need to sustain their preferred lifestyle, also known as financial independence.

However, this amount is important to know since it serves as the starting point for and influences all subsequent decisions around succession. Ask yourself — do you need funds from the sale of your business or future earnings of the company to achieve financial independence? If so, how much do you need?

Keep in mind, the transition may be more than purely financial; you might decide to transfer management responsibilities as well. As the owner, you may benefit from company performance post-sale, but not all owners remain actively involved in day-to-day management decisions.


Who do you transfer to? The answer to this question depends heavily on your answer to the question above. For example, if you don't need the proceeds from the sale, you might want to gift ownership to your children. Or, you might be considering selling the company to key management, in which case they'll need to have funds available to purchase it. Starting to think early about who is, or could be, positioned to take over the business is key to a successful transition.


When is the right time to transfer? Again, the answer to this question depends on the objectives you've identified in the previous two; timing is usually determined by the amount you need and to whom you're transferring. If you still need company distributions to build your financial independence, for example, you may not want to transfer all of your ownership immediately. Or, you may be planning to transfer to a child or other relative who is still young or, in the example given above, members of the management team may want to buy the business but need to raise the funds. You'll want to ensure other parties have enough time to prepare for their role in the transition process and future ownership.
It can be hard to imagine the day when you'll hand over the keys to the successful business you've built. But the earlier you begin asking yourself — and answering — these three questions, the smoother the process will be when you're ready to make the transition. A thoughtful, deliberate approach can help you achieve both your personal and financial goals.