Three practical ways to pass down your legacy of philanthropy
For many high-net-worth families, philanthropy is an important part of their legacy. However, involving the next generation can come with challenges. To successfully involve your children in family philanthropy, consider these ideas.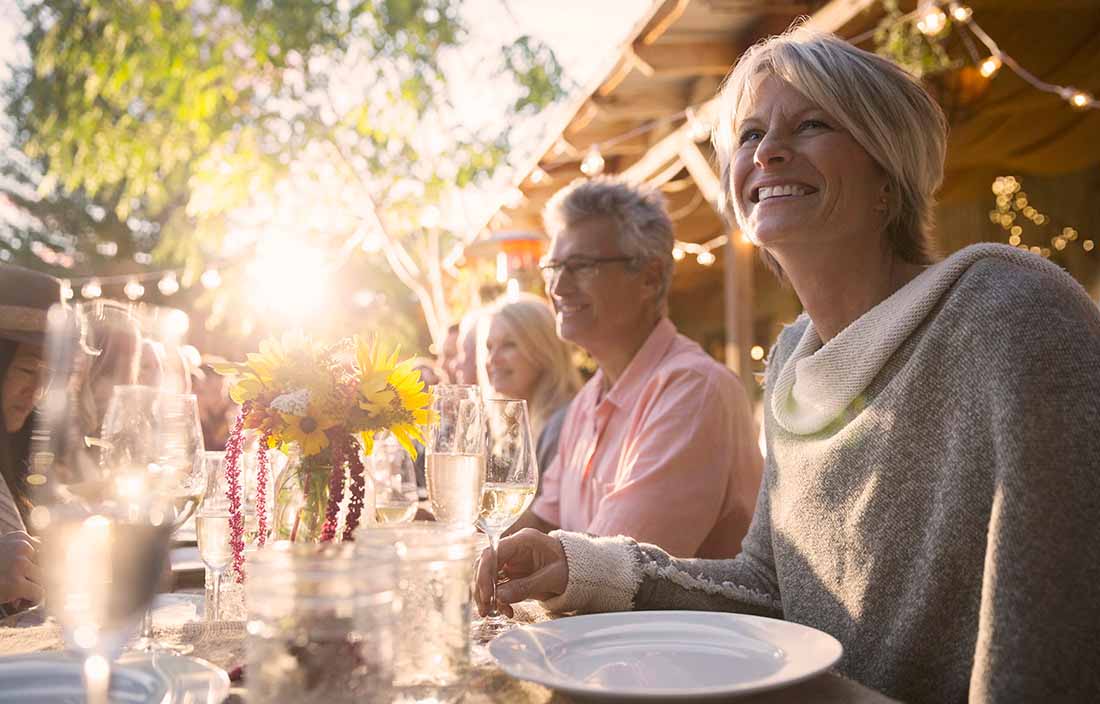 Whether your lifetime of hard work allowed you to endow your own foundation or you've been stewarding your grandparents' legacy for years, passing on this responsibility to the next generation can be challenging; yet, if done well, it can be incredibly satisfying. For many high-net-worth families, this can be one of the most rewarding choices you make together — if you're ready for it.
So how do you get your children excited about someone else's legacy? We delved into this topic during our second annual Plante Moran Wealth Management Summit. I moderated the panel, "Practical ways to begin your family philanthropy, from a generational perspective," which brought together family philanthropy professionals Colleen Durbin Mitchell, founder of Venture3Philosophy; Ellie Frey Zegel, president and founder of Successful Generations; and Paige Cornetet, strength and wealth coach at Millennial Guru.
Over the course of the panel, a few themes began to emerge. Chief among them: it takes patience and intentionality to involve children and grandchildren. In order to successfully pass down your legacy of family philanthropy, consider these three ideas for a smooth transition.
Identify your family values.
If you don't know what your children value, there's only one way to find out. Ask questions such as, "What does family wealth mean to us?" and "What are our family beliefs, attitudes, and the traditions that we want to represent us?" Participating in a family values exercise is a great way to explore everybody's perspective. Whether you're circling words from an inventory list or contemplating personal reflection statements, the key is the shared conversation after these exercises — and finding areas of commonality.
Not only does this help deepen your understanding of your own and each other's values but, once defined, they can also help the older generation feel more confident handing over the reins. After all, when you know the next group of leaders understands your core beliefs, you can trust they'll frame decisions accordingly as they move forward.
Engage your children.
Once you've ensured a shared understanding of family values, the next step is getting your children excited about someone else's legacy — not always an easy task. No one wants to be told what to do, so frame the request in a way that the choice is theirs. A statement such as, "Whenever you're ready, I'd like you to join us," shows you honor and respect the pace at which they want to embrace family philanthropy.
When a foundation was endowed by the blood, sweat, and tears of others, it takes patience and intentionality to involve children and grandchildren.
Another powerful tool? Site visits. Taking your children along with you. Stepping into an organization. Interacting with grant recipients. These are dynamic ways to explain what the foundation does and why.
Ellie Frey, president and founder of Successful Generations remembers, "My experience on a site visit was the number one thing to solidify family philanthropy for me." Twenty years later Frey still remembers visiting Gilda's Club and, after being so moved by what they witnessed, her junior board gave the organization more funds than they'd asked for. Put simply, show — don't tell — how the foundation seeks to make a difference.
Understand "gifting" might look different to them.
While there are individual differences in how people share and gift their wealth, there are generational differences, too. It helps to remember that, like most things in life, differences don't have to be a negative.
Baby Boomers have tended to be strategic and discerning. Gen Xers put their boots on the ground. Millennials are expanding the ideas of social investing. And, naturally, there's overlap, too. However, they all have one thing in common: a belief that their contribution — time, talent, or treasure — can help create a stronger world. Once you've invited your kids to the leadership table, let them define their role as philanthropists.
Be intentional, yet patient.
It takes intentionality when preparing your heirs. You've provided education, experiences, and modeled how giving strategies can make an impact in domestic and international communities. In the right light, the legacy of family philanthropy can be an opportunity for children to shine more brightly. Respect that it takes courage for them to live up to your expectations. Invite them to the board of directors. Ask their opinion about that capital campaign you're launching. And, in the end, trust in them. In time, their generation will learn how to strategically and creatively blend their passion with philanthropy and make it their own — hopefully, in ways that are better than you ever imagined.