Four critical success factors for integrating post-merger healthcare supply chains
Health system acquisitions require careful planning and a focus on the details to achieve successful integration. Here's how to begin tackling these four key factors.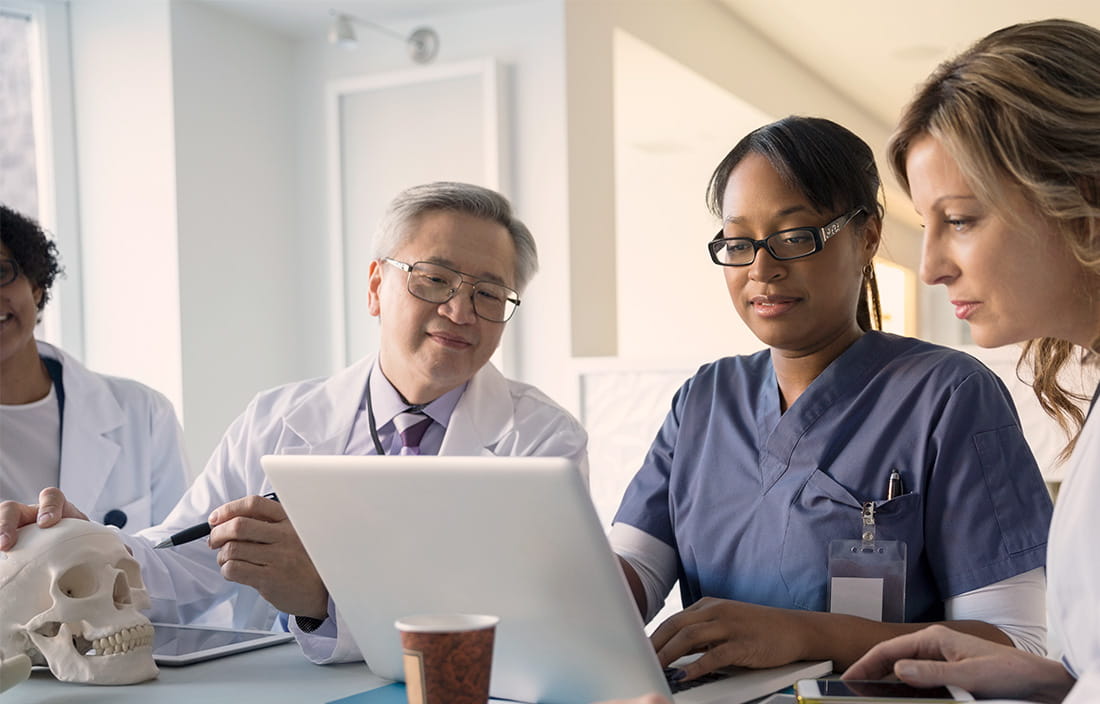 Health system acquisitions require planning and focus in order to achieve successful integration. The complexity of the supply chain requires detailed attention to many factors, including product sourcing, people and culture, systems, warehousing and distribution, and contracting. They key is to incorporate best practices from both organizations and consistently apply those actions toward an agreed-upon supply chain strategic plan. This includes addressing the following four key post-merger integration success factors:
Reconciling existing supply chain strategic plans
Emphasizing integration synergies
Optimizing the supply chain business model
Attending to people and culture through a tailored Change Management program
They key is to incorporate best practices from both organizations and consistently apply those actions toward an agreed-upon supply chain strategic plan.
Supply chain strategic plan
With so many components of a best-of-breed supply chain, taking the appropriate amount of effort to reconcile differences between each organization's supply chain strategies can yield not only economic benefits but also a valuable deposit into an environment of positive culture. Critical components of the supply chain strategic plan that should be aligned and questions from each organization that should be answered include:
Supply chain mission and vision: What are the core responsibilities of the supply chain to each organization? Is there an explicit level of priority or weight assigned to the management of expenses or protection of revenue? How are safety and quality incorporated into the sourcing process? How are considerations for the various customers of the supply chain measured and accounted?
Value analysis committee (VAC): Are just physician preference items (PPI) reviewed, or are clinical preference items (CPI) included? What role does the supply chain play? Are vendors provided a role in presenting or demonstrating products? How frequently does the VAC meet and how often are product categories re-reviewed? What's the scorecard employed for each review?
Warehousing and distribution: What methods are being deployed? Does one organization use a centralized approach and another decentralized? Are service departments approved to direct ship to their receiving locations? Or must all supplies ship through the materials management? What tactics are in use to minimize freight costs?
Inventory management: Does the organization have a perpetual or periodic inventory measurement methodology? How many PAR locations are active? Has an effective just-in-time system been installed? What algorithms or other methods are utilized to determine forecast demand, stocking, or ordering approaches? How are critical supplies managed? What unique site of service management techniques are employed?
Contract and supplier agreements: Are the organizations using the same GPOs or dual-sourcing? How similar are the agreements? Are there restrictions or other considerations in switching GPOs? How do the health systems apply segmentation to their sourcing policies? Are either of the organizations self-contracting?
Utilization and capacity planning: What analytics are in place for communicating variance between providers? How is this information communicated to the providers, and what role does the supply chain have in this messaging? What strategies has the enterprise designed to centralize or de-centralize specific services? Are there health system initiatives to transition services to an outpatient or retail environment?
Integration synergies
Identifying the right metrics for measuring performance is key to delivering on any stated value objectives and obtaining "buy-in" from each organization's decision makers. During the post-merger integration activities, determining the analysis required to track and monitor progress toward synergies may require a "mediator" to navigate the decision-making process and to assist in determining a go-forward path for the combined organization. A sound approach to developing a common metric strategy would include the following five attributes:
Goals: Agree to different metric portfolios for different goals.
Balance: Keep the portfolio of metrics practical, balanced, and cross-functional.
Alignment: Insist on aligning metrics to business and supply chain strategy.
Right-size: Keep it small and manageable.
Standardize: Avoid customization where possible.
Your metrics should be implemented following these guidelines:
Plan: Develop a metric migration plan with time frames and milestones.
Scope: Define actionable scope by end-to-end supply chain.
Process: Pay attention to ownership.
Tools: Invest in tools that enable repetition.
Pilot: Use pilots to test the approach.
Turn Data into Action: Identify conclusions with patterns, prioritize, and institutionalize.
Optimize the supply chain business model
Employing the agreed upon metrics, the health organization should identify best-in-class processes to enable improvement in safety or customer satisfaction, minimize costs, or maximize profit for the combined organization. The effort needs to recognize that the "best" practice may exist with the acquired or acquiring organization, as well as a newly created "best" practice process that doesn't exist in either. Establishing a combined enterprise baseline through a structured approach to the Supply Chain Business Model will allow each organization to focus on optimizing the supply chain, while incorporating the processes and policies into the overall integration plan. The key attributes are highlighted in the illustration below. The business model of supply chain management for the merged organizations will need to address each area in order to optimize capabilities and performance.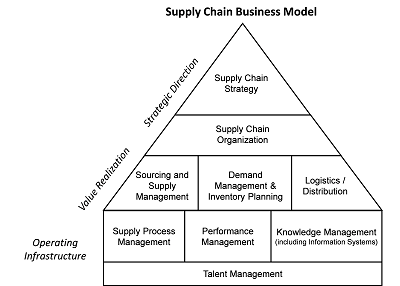 People, culture, and change management
Although the dynamics of integrating staff from disparate organizations can be challenging, they can be overcome with proper attention to planning. The earlier in the PMI these actions are addressed, the more likely that a cohesive execution of the supply chain strategic plan will be successful:
Assess key positions and competencies.
Identify and retain high-potential employees.
Incorporate key staff from each organization as owners of cross-organizational actions items.
Develop tailored communication plans for all stakeholders.
Design tools and metrics to manage change and monitor progress.
Communicate frequently, consistently, and effectively.