"Uberization" makes healthcare more convenient and affordable. How will you respond?
On-demand access to doctors and other healthcare providers? There's an app for that.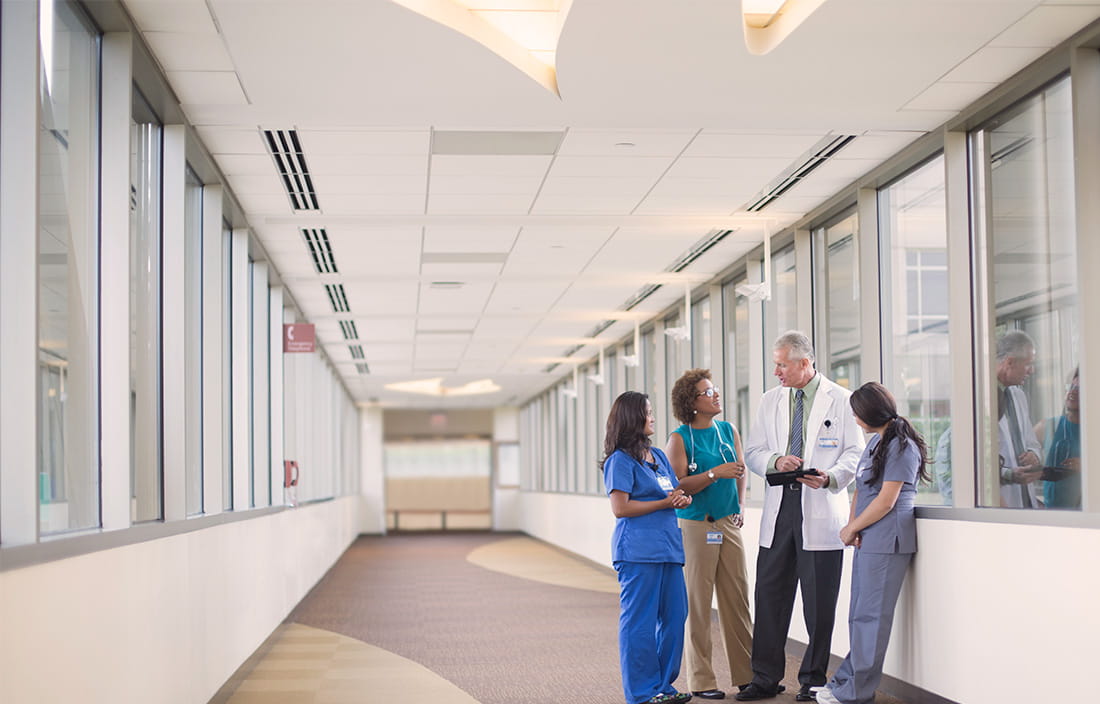 From pizza to transportation, everything is available at the click of a button these days. Now, add healthcare to that list.
Imagine your child spikes a fever at 10 p.m. Instead of packing her into the car and driving to the ER, what if you could open an app on your mobile device, punch in her symptoms, and connect with a nurse or physician through a video call at a fixed price (or at no cost if the visit is covered by your insurance provider)?
This scenario is real. A growing number of mobile apps offer on-demand access to doctors and other healthcare providers, much like Uber connects riders and drivers. Since many of these apps require payment up front, they can offer discounted rates — sometimes even lower than those negotiated by insurance plans.
Mobile health—like its close cousin, telemedicine—also holds the potential to reduce the total cost of care. Atlanta-based MedZed combines telemedicine with transitional care for medically complex patients. At a physician's request, MedZed sends a nurse practitioner or other caregiver to a patient's house equipped with video conferencing software. The caregiver conducts the exam while the physician observes and provides the treatment plan.
"Our focus is on going to a frail or elderly patient that can't get to the doctor," says MedZed CEO Scott Schnell. "Our goal is to reduce utilization by keeping people healthy."
Venture capitalists recognize the business opportunity. Digital health companies received $4.5 billion in venture funding in 2015, up from 2014's record-breaking $4.3 billion, and consumer healthcare purchasing tools represented the largest category at $629 million.
Two-thirds of the largest 100 U.S. hospitals offer proprietary mobile health apps.
Yet, for the most part, hospitals haven't capitalized on the true promise of mobile health. Two-thirds of the largest 100 U.S. hospitals offer proprietary mobile health apps. Yet only 2 percent of patients are using them, perhaps because only 11 percent offer at least one of the three functions consumers demand most:
Access to medical records
Ability to book and change appointments
Ability to refill prescriptions
Healthcare providers ignore these consumer expectations at their peril. "Just as Uber has demonstrated with putting the passenger first, ignoring the patient will be fatal for health solutions companies: they will be the new taxi drivers, baffled by how the world has passed them by," writes a software engineer who works with medical and consumer electronics companies to meet users' needs.
As healthcare consumers experience more convenient ways to find the right care at the right time, traditional brick-and-mortar healthcare practices that don't show up as options during those searches risk diminishing patient loyalty.
Hospitals and health systems can't afford to ignore these mobile health disruptors. So how will your organization respond? Will you partner with one or more of these mobile app creators—perhaps private labeling a version of an app? Will you custom-design your own? Or will you find other ways to improve the consumer's experience and solidify their loyalty?
I'm sick! Is there an app for that?
Below is just a small selection of the many health apps available to consumers in markets across the country.
What it is: An app that allows consumers to see doctors' open appointment times and book instantly online. They can view each provider's location, distance, as well as quality ratings.
Where it is: In 2,000-plus cities, covering more than 40 percent of the U.S. population.
What it costs: Booking via Zocdoc is free for patients and separate from any costs associated with visiting a doctor, such as insurance copays.
What it is: Live video doctor visits with board-certified physicians and mental health professionals.
Where it is: Every state except Alaska, Arkansas, and Louisiana.
What it costs: In some cases, visits are covered by insurance. Otherwise, the company charges $40 per visit for a medical doctor; $50 for a 25-minute psychology visit; $40 per 25-minute session with a lactation consultant.
What it is: "Doctor visits when you need them and virtual care when you don't." They tout same-day appointments, more time with your doctor, and providers who view you "as a whole person."
Where it is: Boston, Chicago, Los Angeles, New York, Phoenix, San Francisco Bay Area, and Washington, D.C.
What it costs: Patients with insurance coverage pay the applicable copays and other fees. "No insurance? No problem," the site declares. One Medical Group members pay $175 for an initial visit and $125 for subsequent visits.
What it is: A service that allows providers to remotely connect with frail and elderly patients with the help of caregivers such as nurse practitioners and licensed nurses.
Where it is: Atlanta and New York.
What it costs: Information not available.
What it is: An on-demand service that promises to deliver a doctor to your door in less than an hour, between 8 a.m. and 8 p.m., seven days a week. Heal also offers a service that will pick up and deliver medications.
Where it is: Los Angeles, San Francisco, and Orange County, Calif.
What it costs: $99 per visit (pediatric or adult).