Meet our client: 15 questions with NuStep
CEO Dick Sarns shares how NuStep is making life better for thousands of people with life-limiting disabilities.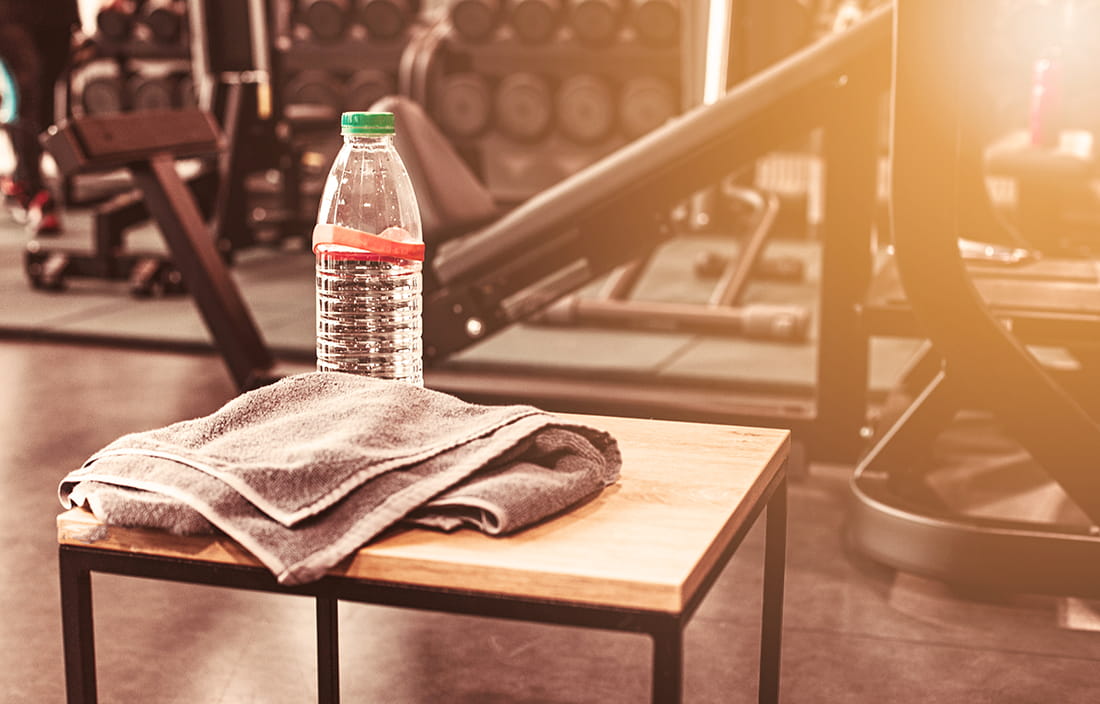 Founded in 1987, NuStep designs, manufactures, and sells recumbent cross trainers for people with limited movement. CEO Dick Sarns's original vision for the product was to help those recovering from cardiac surgery –– but today, it's making life better for thousands of people with a variety of life-limiting disabilities, including his own wife.
Dick recently took a few minutes to tell us more about NuStep and how his company has evolved over the years.
What inspired you to develop NuStep?
Our first company, Sarns, Inc., was founded in 1960 and became a leader in quality heart lung systems. After open heart surgery, patients were put on an exercise program to be completed in the hospital or at a rehabilitation center — but there were a lot of complaints about the equipment. That's how I got the idea for NuStep, Inc.
How did you turn the idea into a successful business?
We learned along the way. Our first product was a seated stationary bike, but we found that the rotary motion was a challenge for many patients. This inspired the concept for the NuStep Stepper by Steve Sarns for a total body workout machine featuring a swivel seat, variable resistance, and size adjustability.
We've heard this is a family business. Can you tell us about the roles members of your family play?
Steve is vice president of sales and marketing, and our other son, David, is a shareholder in the business. My wife, Norma, is the secretary and also on the board of directors.
How important is culture to your company?
Very important. Taking care of our team members is a priority. We offer excellent benefits. We also incorporated a wellness center into our building where we offer a daily in-house exercise program for team members, complete with a physical trainer. We have an experienced group of people working together to move the company forward — some have been here for 25 years.
Is it true that your products are designed, manufactured, assembled, and shipped right from your headquarters in Ann Arbor, Michigan?
Absolutely. We're proud of our ability to manufacture our own equipment. In addition to keeping us competitive on costand quality, we have the ability to manufacture with a very short lead time.
How many NuSteps have you sold?
We've sold nearly 90,000 units across 20 countries. Aside from the United States, our No. 1 selling country is Japan — which has a large number of older people and a culture that's focused on taking care of the elderly.
Are your products developed for professional or home use?
NuStep was originally developed for professional use, but there became a demand for home use. Today, about 30 percent of our products are sold directly to individuals.
Are NuStep products designed for a specific population?
Our equipment is designed for able-bodied people and those with limited movement. This includes those who've suffered from a stroke, muscular deficiencies, spinal cord injuries, brain injuries, multiple sclerosis, cerebral palsy, Parkinson's disease, obesity…the list goes on.
How do your machines differ from others on the market?
Quality. We have a strong focus on ergonomics and durable design for long-term use. All of our products are tested by ergonomists to ensure our products are safe, easy to use, and allow for proper body movement.
Does NuStep have any new products coming out?
Yes, a new innovative product that's already in beta testing has many added features, including measurements that have never before been available.
We've read several stories about how NuStep products have transformed people's lives. What's your favorite success story?
My wife's. About 10 years after we launched NuStep, my wife was diagnosed with primary progressive multiple sclerosis. There's no cure or treatment, but we know that NuStep has helped her. My wife can no longer walk and has difficulty moving her hands, but she's still able to use NuStep daily. It allows her to sit in a safe, comfortable position and independently move her arms and legs at a modest pace. That muscle movement is so important to her health and we often wonder where she'd be today if she hadn't been using it for so many years.
Can you tell me about NuStep's initiative to help end Alzheimer's?
Alzheimer's is a terrible disease that affects far too many people, including several of our friends.It's an epidemic — one we're doing our best to end. One way we do this is through our program NuStepping to End Alzheimer's. One day each year, nearly 2,000 people participate in an Alzheimer's fundraising and awareness event using NuStep recumbent cross trainers.
What accomplishment are you most proud of?
I'm proud of the NuStep team we've developed. We have an incredible group of people working to make a contribution to improve health and wellness.
What do you love most about your job?
Helping to develop products that are making a difference in many lives — including my wife's.
Where do you see NuStep in 10 years?
I see NuStep becoming a much larger company. We have an aging population and expect that people will be living longer with disabilities — we know we can help improve their health and wellness.