Nonprofit crisis communication: Weathering a storm
Organizations that fare poorly in crises often do so because they're not prepared. Here's what you need to know to manage crisis communications.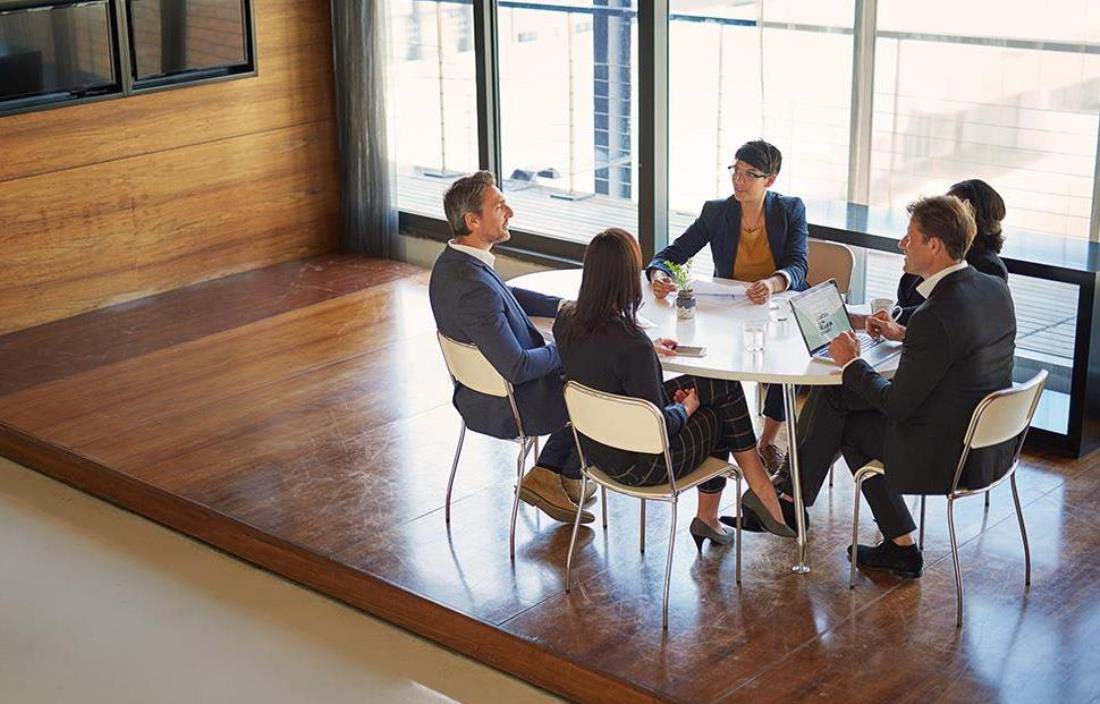 For a nonprofit organization, the stakes can be higher during a crisis. As referenced in a Forbes article, "…nonprofits face different expectations. In their case, once trust is broken… the trust cannot be regained. Donors will simply make donations elsewhere." Because of the reliance on both individual and corporate donors, as well as the importance of a strong reputation, being prepared for a crisis is essential for a nonprofit board.
Matt Friedman, co-founder of Tanner Friedman and nonprofit communications expert, was recently the featured speaker during the Executive to Executive Speaker Series for Nonprofit Leaders. During his presentation, Matt emphasized that every organization will face bad news, gossip, or rumors at some point. When organizations are prepared, they can prevent these small issues from becoming a full-blown crisis.
The following are a few of the top questions Matt received about nonprofit crisis communication during the session.
What are essential elements of a good media policy?
Everyone needs to be on the same page about who speaks for the organization and when. Matt recommends that only an executive director or president should speak for a nonprofit organization, and only a board chair should speak for a board. Many nonprofit board members are active in the community and think they should speak for the organization — but this can make a problem worse.


What are essential elements of a good crisis communication plan?
First, think about how you will notify your stakeholders — including board, employees, clients, and customers — about an issue. Remember, the goal is preventing an issue from becoming a crisis, and both internal and external communication plans are vital to this goal. Include board members in the communication plan, as well.

Involve experts in your plan. Communication experts like Matt will often recommend a different course of action than an attorney — be aware of this tension ahead of time. Nonprofit leaders who understand and plan for a difference of opinion are more successful in preventing a crisis.
When you're in crisis mode, what are the most important ingredients for success?
Don't make it a DIY project: Hire experts who are trained and experienced in managing a crisis. Outside counsel and perspectives can help you think how your clients, donors, and the community think.
Push people, not paper: It is tempting to want to control the message through email, statements, or other "paper" but introducing a human element by having a real person from your organization display empathy and share your mission is very powerful.
Don't hide behind a spokesperson: Matt recommends using an outside spokesperson sparingly, if at all. The executive director, CEO, or president should be the one answering the hard questions, unless they are unable, in which case the board chair will do the difficult work.
Don't make it a DIY project: Hire experts who are trained and experienced in managing a crisis.
Q. In a crisis situation, what are audiences looking for?
A. These are three things audiences look for in post-crisis messages:
Concern for people: Your first goal should be to communicate concern for the humans that are impacted by the crisis.
Facts, as you know them: Focus on facts, and only share those that have been confirmed.
Reassurance: Audiences want to be reassured in times of bad news. It's important to remind stakeholders that you are still committed to your mission and to doing the right thing.
Q. What's involved in crisis recovery?
A. You need to keep communicating. Matt cites that it's proven that "audiences need to hear your message over and over again." Remember that crisis recovery is a process that includes consistent communication about your mission and the new vision for the organization. It won't be resolved in just one email or positive news article, but when you stay committed to the process, it's possible to recover.