Seven essentials for healthcare IT project assurance
Today's healthcare information technology projects pose new demands and challenges that can only be met with strong project delivery practices. These seven best practices can help you better manage resources, communications, and expectations — and achieve success.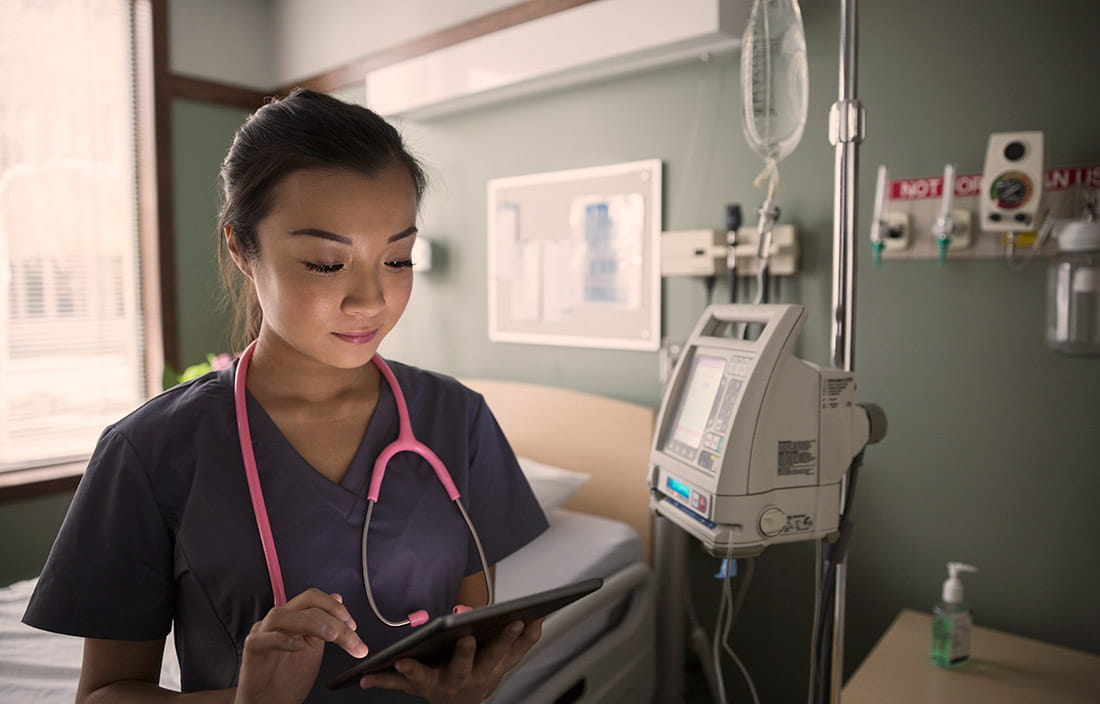 Project assurance in today's healthcare information technology (IT) environment poses new and increasing challenges. We're in the midst of a data explosion, with demands for electronic health record (EHR) systems that require optimization to support clinical and revenue cycle operations. At the same time, health systems need their EHR systems to provide a foundation for analytics to support meaningful use, improved clinical outcomes, and reduced costs of care.
As a result, the velocity of healthcare IT project requests is at an all-time high, and each requires a careful balance of often-competing stakeholder interests with limited resources and time. Factor in rapid changes in technology — cloud computing and mobile technology, for example — then add external factors, such as HIPAA and MACRA regulations, and the threat of cyberattacks and data breaches to the mix. It's a recipe for uncertainty and added risk.
The velocity of healthcare IT project requests is at an all-time high, and each requires a careful balance of often competing stakeholder interests with limited resources and time.
Now, more than ever, healthcare organizations must have thorough IT project delivery practices in place to best manage not only project resources, communications, and expectations, but also the heightened risk and new demands.
These seven best practices can help you consistently ensure successful IT project delivery:
Create an IT governance structure.
Proper IT governance is critical to the organization's mission and success. First, develop an IT steering committee. Healthcare organizations must have alignment and understanding between executive and IT leadership. The overwhelming majority of IT projects, even those that seem small-scale, aren't just "technology issues" but typically, complex and multifaceted. And, they invariably affect a significant swath of personnel and ultimately, consumers and other stakeholders. An IT steering committee helps you gain that alignment by bringing key decision-makers to the table.

Next, connect IT and overall business strategy. Business strategy devoid of an integrated IT strategy is as pointless as a business plan lacking revenue projections. Create a simple, multiyear IT roadmap that supports and enables your organization's business strategy. If your organization doesn't have a usable business strategy for IT planning purposes, then align your IT strategy with high-level business goals or pillars of success. Plenty of IT issues and IT-related angst can be mitigated through this one best practice alone.
Develop a project management office.
Your office should have defined project management standard operating procedures to support defined and open planning processes. These include:

Well-defined project objectives and requirements. Define your project scope, delineate necessary roles and associated responsibilities, and identify available resources, including external sources of support. Populate your team with capable problem-solvers; you'll need them. Establish your baseline standards, identify the timing of milestones and success stages, and be sure to measure and re measure progress throughout the entire effort.
Project management tools and templates. These provide guidance, simplify processes, and provide defined parameters, such as document naming conventions, folder structure, and approval protocols in a project management application. Be sure to centralize project related information, which will aid communications and help you track historical data.
HIPAA compliant project management policies and procedures. If team members are accessing protected health information (PHI), you'll also need to implement the following safeguards:

Secure patient information against potential malicious attacks.
Limit the sharing of patient information.
Have documentation in the form of business associate agreements showing that any service providers and other vendors who access PHI are HIPAA compliant.
Enforce a training program for employees about protecting patient information, and put safeguards in place limiting who can access sensitive information. The rule is to restrict it to the "minimum necessary."

Ensure appropriate training of project team members.
In addition to project-specific team training, for example, on new system or technology implementation build and support, all team members should understand not only project requirements, expected outcomes, and what defines the project endpoint and success criteria but also the fundamentals of project management. These include project justification, charter, schedule, critical path, resource constraints, budget, action items, and risks.
Support open and effective communications.
Create and maintain a communications environment in which all staff, IT, stakeholders, vendors, and consultants feel empowered to voice their opinion on the status and progress of projects. You want to encourage team members to divulge concerns, such as procrastination of other team members, vendor or product challenges, unrealistic expectations, or scope creep, even under the pressure of tight timing and budgets. Give all team members the latitude to express their concerns about developments that could negatively impact the project.
Eliminate resource constraints.
Staff the project appropriately and backfill operational functions so team resources can focus on a successful delivery. In complex healthcare organizations, IT staff must possess technical skills, operational knowledge, and experience. They also must be adroit in planning, time management, communications, and relationship skills. Consider outsourcing to gain the necessary assistance and/or employing IT consultants. Your external hiring costs likely will be offset by the productivity gains of an on-time project delivery.
Identify project risks and prepare for problems.
Develop contingency plans to address risks and challenges. The unexpected is a sure thing in any IT project. Despite the best planning and design efforts, infrastructure changes, technology advances, interoperability issues, or more serious problems can wreak havoc even with the most exhaustive work plan.
Document and endorse project closures.
Once your business and clinical users have accepted all deliverables, be sure to decide and document improvements to make on the next project. Creating a "lessons learned" document also will make subsequent projects easier.

Develop a plan for return on investment (ROI) to ensure you gain all of the project benefits identified in the initial project justification phase. If the project promised streamlined operations and cost savings, make sure you have a realization plan and get user buy-in.

Recognize and endorse project completion and the successful delivery by reinforcing acceptance with stakeholders and users, recognizing and rewarding project team members. Take the team and key users out to celebrate and create lasting bonds because there will always be another project headed your way.
Project assurance is critical to every healthcare IT project to achieve the results and return on investment your stakeholders expect. These best practices can simplify the process and enable successful outcomes for your organization.