Bipartisan Budget Act of 2018: What providers need to know
The federal government spending package (aka the Bipartisan Budget Act of 2018, or H.R. 1892) has healthcare, hospital, and health system implications. Here's what healthcare providers need to know.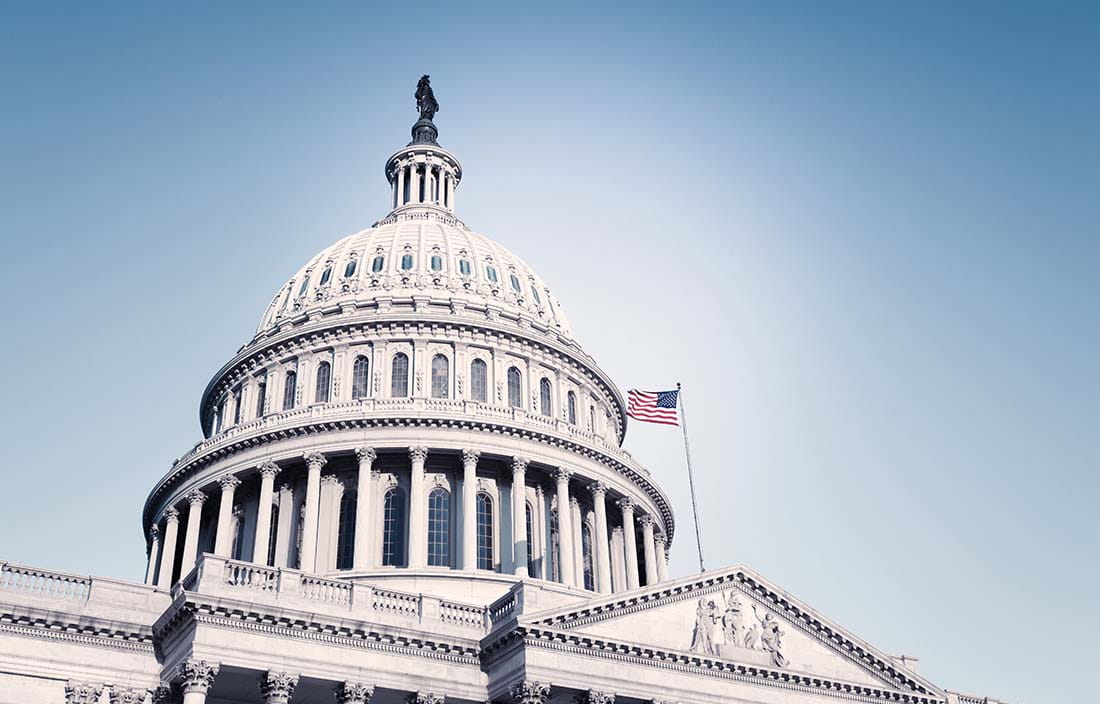 Following a several-hour government shutdown, the federal spending package Congress passed on Feb. 9, 2018, includes several provisions that will affect healthcare providers. H.R.1892, or the Bipartisan Budget Act of 2018, is a bipartisan act that has been lauded by several advocacy groups, including America's Essential Hospitals and the American Hospital Association as having a positive effect on hospitals, health systems, and healthcare. The act extends several current healthcare programs, delays significant funding cuts for others, and provides additional funding for other key measures.

The bill, which faces a March 23, 2018 deadline for congressional appropriators to detail out actual funding to governmental agencies, keeps the government open for the next two fiscal years. Here is our summary and implications for healthcare providers.
Children's Health Insurance Program (CHIP) is extended.
The new bill adds four years to the reauthorization enacted in January 2018. CHIP, which covers some 9 million children, is now funded through 2027. CHIP funding had been a source of controversy over the last few months, and the program suffered a four-month lapse in monetary support. Some states even began notifying CHIP beneficiaries that their coverage may lapse, since it was projected that 16 states would run out of CHIP funding by the end of January 2018, and 21 others would have exhausted their CHIP funds by the end of March, according to the Kaiser Family Foundation.

What this means for providers
Providers can rest assured that these programs are here to stay for the near future. Since CHIP beneficiaries earn too much to qualify for Medicaid and most likely are unable to access private coverage, loss of this funding would have most likely resulted in increased self-pay patients and potentially a delay in the CHIP beneficiaries receiving recommended primary care and other services.
Scheduled cuts to the Medicaid Disproportionate Share Hospital (DSH) program are delayed for two years.
What this means for providers
Cuts to the Medicaid DSH program, which paid out almost $19 billion in the fiscal year 2015, certainly would have affected healthcare providers in a significant way. When the Affordable Care Act (ACA) was enacted, one of its main goals was to expand coverage. In theory, this should have resulted in less uninsured (and thus would reduce the need for DSH funding). In practice, however, not all states expanded Medicaid coverage, which did not result in the anticipated reduction of the uninsured population (and the corresponding need for DSH funding).
The new law maintains the $4 billion reduction to the DSH program in 2020 and increases the DSH reduction to $8 billion annually for fiscal years 2021 through 2025. The DSH cuts were formerly set to reduce by $5 billion for 2021, $6 billion for 2022, and $7 billion for 2023. Providers now have two years to plan for the DSH reductions and work to minimize the effects, when implemented.
Funding for the Medicare-Dependent Hospital (MDH) program and the Low-Volume Adjustment (LVA) program is extended.
What this means for providers
Several Medicare extenders were included in the act. Among the most significant were extensions of the MDH and LVA programs, which expired on Sept. 30, 2017. These programs were both extended for another five years through Sept. 30, 2022. More than 800 rural hospitals across the United States would have been affected by the loss of these programs.

Additionally, the low-volume payment calculation will change beginning Oct.1, 2018. The adjustment will now be based on total discharges rather than Medicare discharges and will be 25 percent for providers with 500 or less total discharges. For providers with 500 to 3,800 total discharges, the adjustment will decrease on a sliding scale, to zero at 3,800 discharges. This change could positively affect providers that currently receive low-volume payments since it changes the methodology from Medicare discharges to total discharges.
This leads to changes in the Medicare Access and CHIP Reauthorization Act (MACRA) program.
The new law will allow the CMS additional time to transition certain policies through the year 2021 and changes other technical issues with the law. A few of the changes include:
Allows CMS to weigh the cost performance category at a minimum of 10 percent and a maximum of 30 percent through 2021 (from 2019) for the Merit-based Incentive Payment System (MIPS) program.

Eliminates performance improvement rewards through 2021 for the MIPS program.
What this means for providers
These changes bring meaningful updates to the MACRA program, allowing providers more flexibility and ease as they transition into the program. The changes in legislation essentially add three more "transition" years for full implementation. In addition, there will continue to be minimal upside for being in the MIPS program due to the budget-neutral nature of the bonus/penalty mechanism. The additional transition period will be seen as good news to those providers struggling to get a handle on cost control. At the same time, those who are already scoring high under MIPS are now further incentivized to move to a downside risk alternative payment model, since the bonus pool under MIPS will continue to be minimal over the transition period.
Several provisions on meaningful use (MU) related to electronic health records (EHR) are included.
Changes include eliminating the requirement that EHR standards become more stringent over time. In addition, the new law provides exemptions to physicians who no longer need to submit a hardship exception from HHS.

What this means for providers
These changes will reduce the additional burden imposed by the initial EHR regulations included in the Health Information Technology for Economic and Clinical Health (HITECH) Act. In addition, it will ease the burden of complying with the MU requirements.
Telehealth coverage is expanded.
The law allows Medicare Advantage (MA) plans and ACOs to offer telehealth benefits for certain procedures, including stroke assessments and home dialysis, in its annual bid amount beyond the services that currently receive payments under Part B starting in 2020. These changes would require that MA plans offer both telehealth and in-person options to the beneficiary.

What this means for providers
The expansion into telehealth programs for providers in MA plans continues to drive the push to expand telehealth. Providers should ensure that they are reviewing options, following reimbursement developments in telehealth programs, and positioning themselves to take advantage of the expanded coverage and to serve patients who want to use these services.
The Independent Payment Advisory Board (IPAB) program is repealed.
What this means for providers
The IPAB, which was created by the ACA, was tasked with slowing the growth of Medicare spending. In actuality, due to the lack of support by either political party, the program never materialized (nor did it have any members nominated or confirmed to serve on the panel). Now that the program is repealed, providers can focus their attention elsewhere in monitoring payment reform initiatives.
This closes the Medicare part D "donut hole."
The new law increases the discount pharmaceutical companies would pay to individuals who fall in the coverage gap, or "donut hole." The change is from the current 50 percent cost of the applicable drug to 70 percent and starts one year earlier (2019 vs. 2020). The coverage gap begins after individuals spend $3,750 (in 2018) for covered drugs. Once in the coverage gap, individuals pay no more than 35 percent of the plan's cost for covered brand-name prescription drugs; the manufacturer provides a 50 percent discount, and the plan pays the remaining 15 percent. For generic drugs, the individual pays 44 percent, and the plan pays the remaining amount. Once an individual's out-of-pocket spending reaches $5,000, they would fall into the catastrophic coverage phase of part D, which means they pay either 5 percent of total drug cost or $3.35 for generics and $8.35 for brand-name drugs.

What this means for providers
According to the Kaiser Family Foundation, more than 42 million Medicare beneficiaries were enrolled in Medicare Part D plans in 2017. Pushing more of the out-of-pocket costs for these beneficiaries to pharmaceutical companies may help lower the overall bad-debt costs for Medicare patients.
In conclusion
The Bipartisan Budget Act of 2018 certainly will have an affect on hospitals, health systems, and the healthcare industry. It's important to understand the healthcare implications of the new spending package so you can plan and prepare for the coming changes.

If you have any questions, feel free to give us a call.