Medical device cost transformation for long-term profitability
In today's highly commoditized environment, smart medical device companies are launching cost transformation initiatives to gain a competitive advantage. Everything is fair game in terms of innovation and potential change. Here's what businesses need to consider.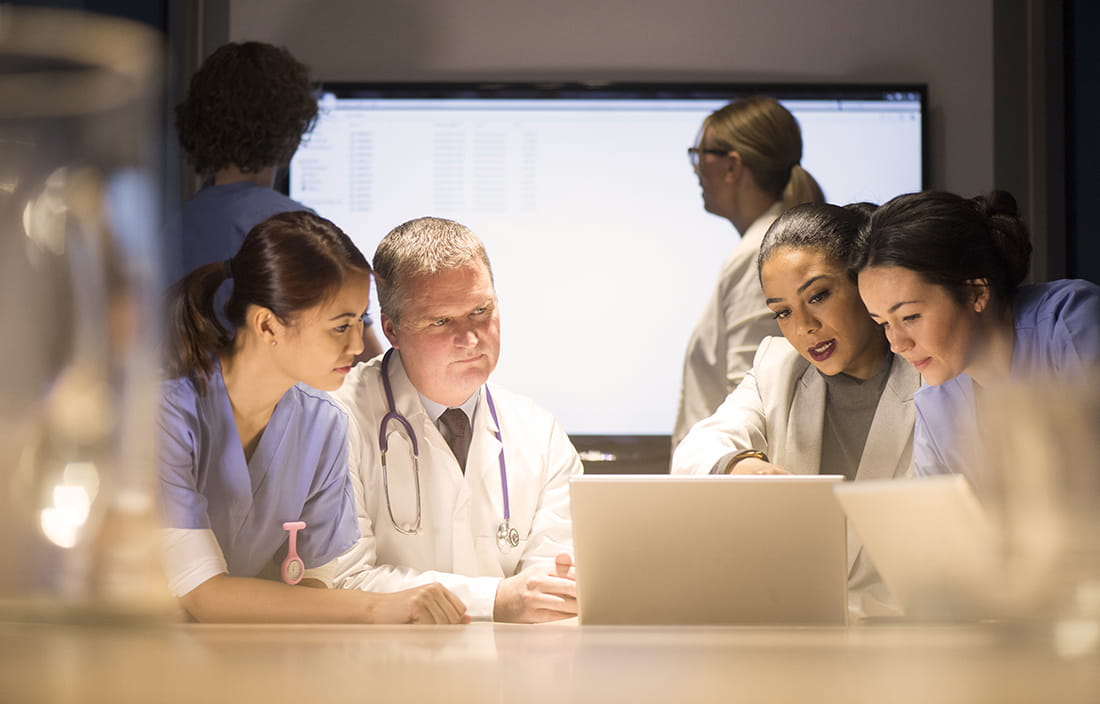 As the medical device industry faces an increasingly competitive and commoditized environment, proactive device companies are launching cost transformation initiatives to retain and gain a competitive advantage. From environmental concerns and regulatory compliance to disruptive market entrants, digital upheaval and data overload, many pressures are motivating medical device organizations to revisit how they operate.
Cost transformation isn't a quick-fix solution. Rather, it's an ongoing journey that includes people, processes, technology, business models, products, and services. Everything is fair game in terms of innovation and potential change.
Take a broad view
Cost transformation starts with a realistic look in the mirror at where your organization is today. Are you a leader? A fast-follower? What's your value proposition? Core competencies? Cost structure, margins, and pricing? What disruptors, such as biologics and other advanced technologies, could be catastrophic? Medical device companies must rethink their value proposition as products no longer command the pricing they used to.
Consider service models
For many manufacturers, self-reflection may lead to the adoption of a service model in addition to manufacturing. The days of simply selling a piece of capital equipment or having sales reps drop off implants and attend surgeries are not enough. Challenge your current business model. Myriad opportunities exist for manufacturers to play new roles in the healthcare value chain — helping surgical centers grow their practices or assisting hospitals with streamlining operations, as examples. Device manufacturers know how to lean out processes. Look for opportunities to use your organization's untapped potential!
What disruptors, such as biologics and other advanced technologies, could be catastrophic?
Leverage technology
Look, too, to leverage technology in your quest. Capitalize on digital tools and trends — manufacturing industry 4.0, artificial intelligence, data and predictive analytics. Stryker, for instance, is working with Microsoft to use virtual reality to design surgical suites for hospitals and surgical centers. Other companies are using predictive analytics to analyze data about local populations to predict future patient needs. Not only are these device companies selling their products; they're also bundling them with services and expertise to help clients improve their businesses and increase the quality of patient outcomes.
Focus on the patient
Today's patients have an abundance of information available to them when making healthcare decisions. As you consider new opportunities, keep the patient front and center. Develop solutions that improve their outcomes and quality of life.
Many companies are making strategic partnerships with robotics companies to do just that. While robotic procedures may not always shorten the amount of time a patient is in the operating room — in some cases, it may marginally lengthen procedures — the consistency, standardization, and accuracy a robotic procedure affords can be significant to patients in terms of recovery and better longer-term outcomes.
Other creative manufacturing–provider partnerships can be seen in the recent announcement by Geisinger, which will partner with Medacta, on lifetime guarantees for total hip replacements.
Prepare the organization for change
Start with a three- to five-year strategic plan that includes realistic assessments of both internal and external risk. External risks include many of the variables you've already been evaluating — regulations, government spending, technology — while internal factors include adequate planning and marshaling the best resources to move the enterprise in a different direction.
As with any successful initiative, clear and frequent communications as you disseminate plans throughout the organization is critical and takes strong change management and organizational development leadership.
Turn to operations — and enterprise services
Lean initiatives and shop floor automation can reduce manufacturing costs, but companies also need to consider support costs. Look for back-office opportunities to streamline common processes and functions, such as accounts payable and receivables. Reduce the administrative burden of decision-making by empowering employees, leveraging technology, and implementing a shared services model for functions that fall outside the business' core competencies.
Evaluate operations and services by functional area but don't lose sight of broader, strategic goals. It may not pay, for example, to seek third-party logistics services for distribution if the company's future vision relies heavily on direct touchpoints with their customers.
Don't let cost-saving efforts impact customer service levels; if you lose market share, you may not get it back.
Reinvest and improve
Since the goal of a cost transformation initiative is not only to reduce costs but to reposition the organization for sustainability and a competitive advantage, identify cost-cutting resources that can be reinvested. Strategically.Having the right product available at the right time and in the right place are paramount for device manufacturers and providers — and for patients. Most medical device manufacturers have significant costs and investment built into the "last mile" when getting products into customers' hands. Don't let cost-saving efforts impact customer service; if you lose customer loyalty, you may not get it back.
In conclusion
Don't wait for a disruptor to force change. Be clear about where your business fits in the healthcare value chain and how you can differentiate it through transformational initiatives.
The journey never ends. When done well, your cost transformation strategy should result in ongoing reflection and forward-looking improvements that minimize business risks and ensure long-term profitability.