Price transparency: Is your hospital prepared to comply with CMS-1694-F?
How is your hospital responding to new price transparency requirements? We breakdown the FY19 IPPS Final Rule CMS-1694-F and what you need to do to meet compliance.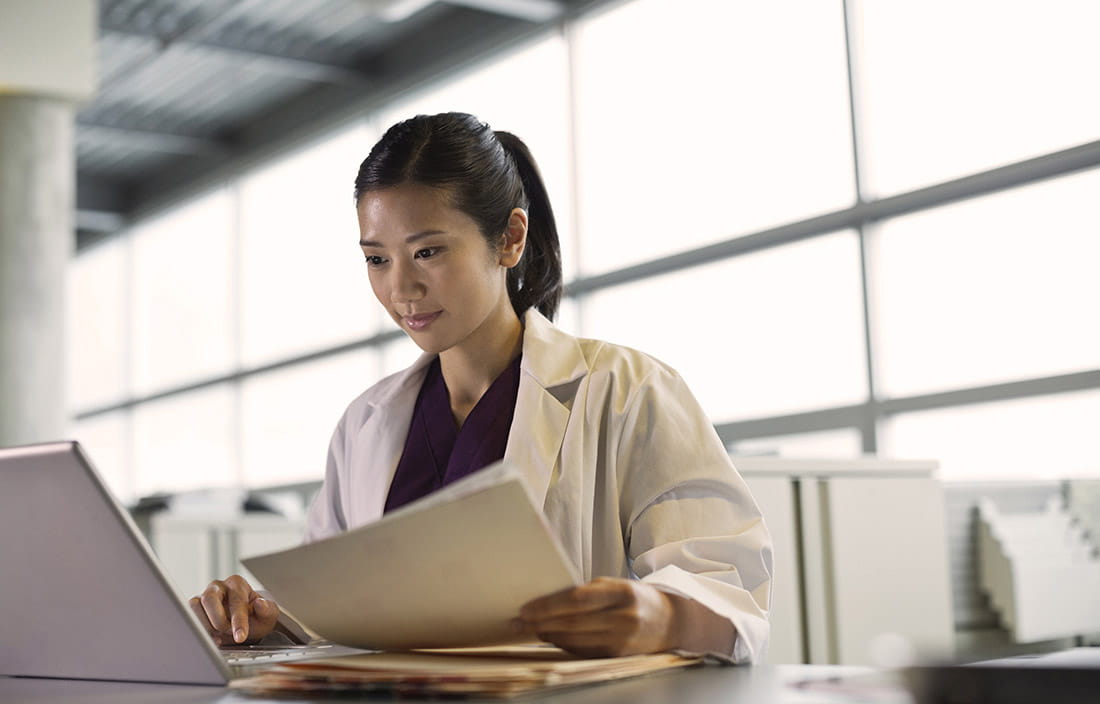 New requirements for price transparency have been released with FY19 IPPS Final Rule CMS-1694-F, which makes it mandatory for hospitals to publicize their standard charges (gross prices) online as of January 1, 2019.
The new requirement (CMS-1694-F) states:
"As one step to further improve the public accessibility of charge information, effective Jan. 1, 2019, we announced the update to our guidelines to require hospitals to make available a list of their current standard charges via the Internet in a machine readable format and to update this information at least annually, or more often as appropriate. This could be in the form of the chargemaster itself or another form of the hospital's choice, as long as the information is in machine readable format."
The new CMS rule is laid out in a clear, concise manner with little grey area. Simply put, they want a list.
To comply, hospitals must satisfy each of the following criteria:
Content: Include an all-inclusive list of standard charges in the form of the chargemaster or another form of the hospital's choosing.
Availability: Information must be made publicly available on the internet.
Format: Data must be machine-readable.
Frequency of updates: This should be provided annually at minimum.
In addition to the FY2019 Final Rule, CMS provided further clarifications with answers to frequently asked questions in September 2018:
No hospital within the United States is exempt from the current requirement.
The current requirement applies to all items and services provided by the hospital.
The format is the hospital's choice as long as the information is machine-readable and represents the hospital's current standard charges as reflected in its chargemaster.
Participation in a state online transparency initiative doesn't exempt a hospital from this requirement. This includes cost calculator tools.
What do you need to do to comply with FY19 IPPS Final Rule CMS-1694-F?
It's important to understand the spirit of the rule, and the spirit of price transparency is to enable patients to make informed decisions by comparing prices across providers. The new CMS rule is laid out in a clear, concise manner with little grey area. Simply put, they want a list. It's up to hospitals to determine how far they're willing to go to develop this list in a manner that maximizes patient comprehension. To this end, we believe compliance can take several forms that vary on the spectrums of patient effectiveness and administrative effort.
Core options that satisfy the four compliance criteria:
Basic chargemaster: A posting of a chargemaster with charge code and current standard price.
Enriched chargemaster: A posting of the basic chargemaster with the addition of valuable dimensions such as CPT/HCPCS, descriptions, UB revenue code, etc.
Roll-up pricing: A posting of the average standard price per service type, which is typically denoted by MS-DRGs for inpatients and Primary APCs for outpatients.
When creating the webpage for your hospital's list, we recommend including a paragraph that clearly explains that list prices don't necessarily reflect the out-of-pocket prices that patients are likely to pay. Rather, patients may receive a better estimate from consulting directly with their payer. CMS supports (but doesn't require) that hospitals work with payers to improve price transparency by providing information to patients on out-of-pocket cost specifics. To mitigate legal risks, consult with your payers before pursuing such strategies.
The list webpage should also clearly define the words "charges," "payments," "cost," and "prices." Explain to your readers that these terms are often used interchangeably and can have different definitions from hospital to hospital. This is key for patients to keep in mind when they're comparing hospital prices.
Looking ahead
It's worth noting that the various concerns that CMS identifies as a direct result of insufficient price transparency (i.e. "patients being surprised by out-of-network bills for physicians or patients being surprised by facility fees and physician fees for Emergency Department visits") aren't fully resolved by these new requirements (if at all). CMS has made it clear that these rules are only preliminary steps and that more consideration is being given. Doing more work to fulfill the patient needs for transparency now may alleviate or reduce mandatory efforts in the future. Although there are currently no penalties for failure to comply, this is likely to change. Finally, before taking action, consider discussing your approach with hospital internal stakeholders and legal counsel.
If you have questions regarding the new CMS rule or would like to schedule a consultation for developing a patient-centered list, please reach out.
Get information on navigating PDPM for skilled nursing providers.