EHR software: What's the total cost of ownership?
As technology continues its relentless march into the healthcare industry, electronic health record systems are becoming commonplace. But, buyers beware: Hidden costs can significantly drive up your total cost of ownership. Here's what to watch out for.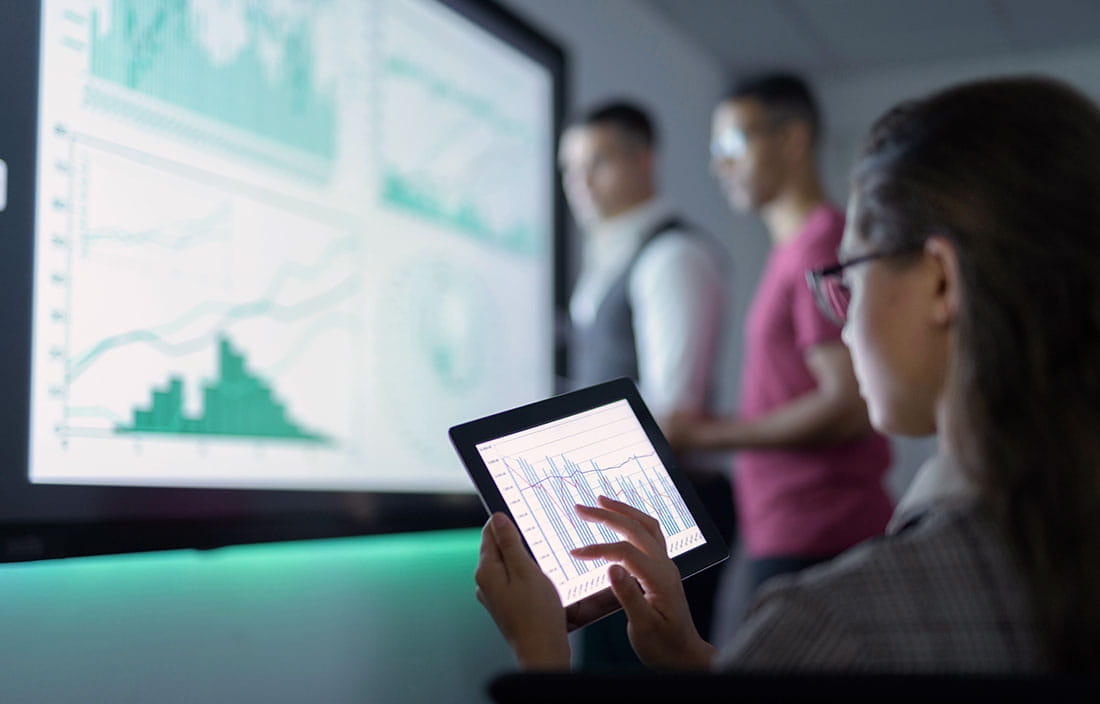 Is your healthcare organization planning to buy an electronic health record (EHR) system? If so, keep this buzzword in mind — total cost of ownership (TCO) — the all-inclusive amount for technology and services that you'll be paying over the life of the contract. TCO takes into account all costs (both short term and long term, and direct and indirect) that you'll pay to implement, operate, maintain, and support your EHR solution.
If you're new to the world of EHR systems or thinking about replacing your current one, here are some important cost-related questions you'll need to answer when calculating the TCO of your organization's future implementation.
Most EHR projects have significant cost requirements for project management and implementation staff.
How are license fees calculated? Each vendor has its own model for calculating licensing fees. Items factored into the price may include the number of physical sites and/or hospital beds in your organization, how many staff and providers will enter orders and document patient care, the volume of patient encounters such as outpatient visits, discharges, etc., and the number of claims processed. The sky's the limit when it comes to how software is priced, so it's critical to pin down all the details when calculating your all-in cost.
What EHR modules do I need? EHR systems are designed around customer need. Modules may be licensed separately or included in a bundled cost. Examples of common modules include clinical physician order entry, revenue cycle, release of information, patient portal, laboratory information system, imaging, medication administration, and surgical information systems.
What if my EHR system needs to share information with other systems? Typical scenarios include sharing patient information through health information exchanges, interfacing with financial systems and supplier exchanges, connecting to eligibility/medical necessity checkers, and linking to claims and billing systems. Creating these connections will incur additional development costs. There may also be costs for migrating data between systems.
What hardware will my EHR need? You'll typically have a choice between a "Software as a Service" hosted solution (in which case, hardware is provided by the vendor or a third-party hosting provider at their site) or an "on-premise" implementation that's supported by your IT department on your site. Costs are usually higher for a system running on premise due to the costs of maintaining a secure, climate-controlled data center, ongoing hardware replacements, and increasing data storage capacity as your organization grows. Whichever hosting solution you choose, you'll also need to price in help desk support to assist with technical issues.
What additional hardware and software costs should be factored in? With either a hosted or on-premise deployment, you'll need additional hardware such as PCs/laptops, tablets, printers, scanners, and networking equipment. Your organization may already have some or all of this equipment, but your IT team will need to ensure it's compatible with your EHR. If it's not, equipment upgrading or replacement will be another significant hidden cost. You may also need to factor in the cost of third- party software for related tasks such as encoding, analytics, e-signature, customer relationship management, etc.
What staffing resources will I need for the implementation? Most EHR projects have significant cost requirements for project management and implementation staff. They include:

Internal staff resources: This includes costs for overtime and additional help to cover staff diverted from regular duties.
Consultant staff resources: You'll probably need a full-time project manager to manage the schedule, clear roadblocks, and hold the vendor accountable to its contractual commitments. If your organization doesn't have a project manager experienced in software implementations, you may need to hire one.
Change management resources: Introducing an EHR system changes the way staff do their jobs, and this can cause significant stress. Many organizations hire skilled outside resources to effectively manage the expectations and frustrations of staff to ensure a smooth transition into the new system.
User support: The success of a software implementation is determined by how well users can do their jobs on day one. Getting users up to speed requires expert documentation and system training. Many vendors only include "train-the-trainer" costs, which means they'll train people in your organization to train others. So, there will be additional training resources required within your organization for the initial rollout as well as ongoing training for new hires and refresher training after major system updates.
And, while not directly related to project staffing, plan on costs attributable to a temporary decrease in productivity while users get efficiently trained on the new system.
Before you sign on the dotted line, make sure you understand the agreement renewal terms.
What ongoing or recurring expenses should I expect? Ongoing fees may include items such as software updates and maintenance, technical support, managed services and/or hosting fees, transaction service fees, help desk/support fees, training costs, and additional costs for data storage. Also, before you sign a contract, it's important to understand how these fees can change over time. For example, the contract may be based on how frequently you use the software, or on metrics such as number of transactions per year or number of system users. Be sure to compare your organization's growth projections to the terms of use and forecast the increase in fees. And, don't forget to factor in price increases due to inflation.
What do I need to know about software renewal or termination expenses? Before you sign on the dotted line, make sure you understand the agreement renewal terms. Many EHR vendor agreements automatically renew unless you formally notify the vendor in writing of your desire to terminate the agreement well in advance of the contract term (typically at least six months prior). Contract renewal is usually the time for a price increase so be sure you understand how that will be handled to avoid wicked surprises. Ideally, your contract will define the allowable price increase. Check the termination clause in the contract. If you decide to terminate the contract you may be on the hook to pay additional fees. For example, if your contract has capital fees spread across multiple years, you'll likely be required to pay those fees if you terminate the contract without cause. These agreements tend to be heavily in favor of the vendor so ensure your organization is not taking on unnecessary risk.
Are there additional software development expenses I may incur? Potentially. A major, potential hidden cost in EHR system implementations is unforeseen costs associated with government regulatory requirements. Federal mandates are typically included in the vendor-provided updates/patches; however, updates based on state or county requirements may be charged back to clients. Additional expenses may also arise if your organization requires other customizations to the software over time or needs to update previous customizations to keep pace with changes in your vendors' technology. There may also be maintenance costs for legacy systems, historical health record information, and an EHR archive.
Many providers have learned expensive lessons when contracting for EHR systems, and first among them — never to rely on the vendor's total cost projection. It's critical to identify all of the EHR system costs — both apparent and hidden — over the projected lifespan of the system and then build a model to forecast the TCO.
For more information on how to calculate the TCO of an EHR system for your health organization, give us a call.