Matt Goethals balances being a ninja and an accountant
While working full time, Matt Goethals was determined to balance audit responsibilities with gym time in hopes of becoming a contestant on "American Ninja Warrior." While he didn't win, he's extremely proud of trying something he'd always dreamt about.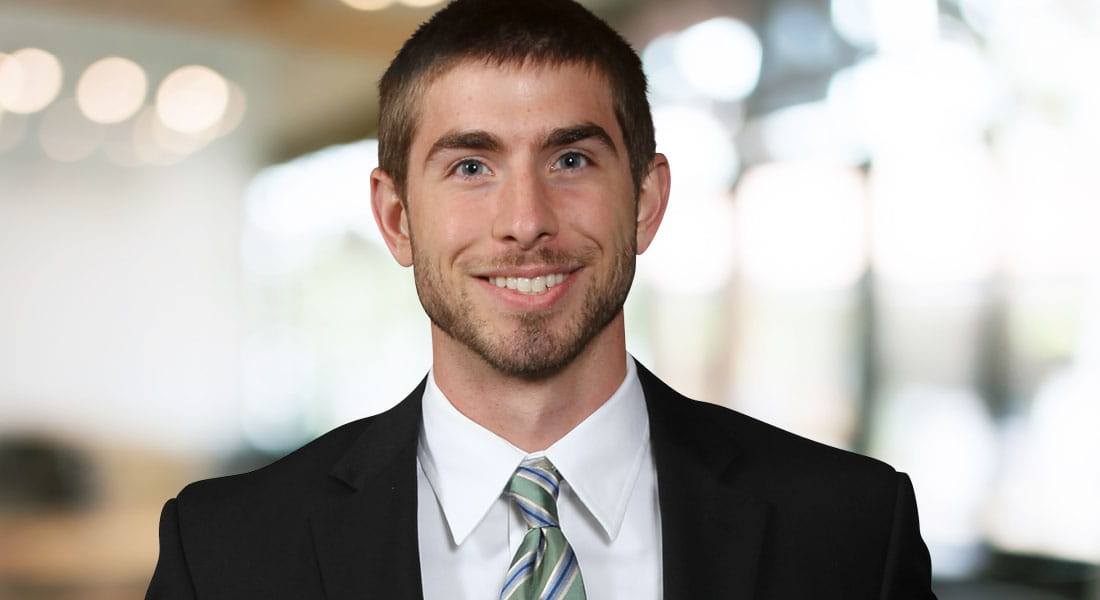 Plante Moran Audit Staff Matt Goethals leads a double life — as a ninja.
Well — maybe not the kind of ninja you're thinking of.
Since his junior year in college, Matt has been training for "American Ninja Warrior," a televised competition featuring a series of obstacle courses of increasing difficulty. When he joined the firm in 2016, he'd begun training at a gym specifically outfitted with these kinds of obstacles — a gym without very flexible hours. "As a new staff member, I was hesitant to ask about leaving early, but I knew I had to be upfront with my partner in order to achieve the work-life balance I wanted. Everyone at the firm is so nice, I felt comfortable asking."
Then he learned that he was even closer to his goal — he was going to compete on national television to become an American Ninja Warrior. "The way it works is you don't find out you're on the show until a month before the competition," says Matt. "I found out mid-March — during the heart of tax season — that I'd be competing at the end of April. After talking with my partner and others on my team, I was able to shift my work schedule to take three days off so I could compete. Everyone understood that it was a unique opportunity."
A unique opportunity that was made possible by hundreds of hours of intense training, often six days a week. So how did he fit in training during tax season? "I built a workout schedule around when I knew I'd be busy," says Matt. "If I was working late at a client one day, then I put in more hours at the gym the next day."
Matt's big takeaway from the experience? Never let something new or challenging scare you.
Considering more than 75,000 people apply to compete, it's an honor to be one of about 500 selected. Matt was in the second wave of competitors in the first round in Kansas City. Time might've been a slight disadvantage to him because, at around 5:30 a.m., he was one of the last competitors to run the course. And how did it go?
"You walk up this hill to begin, and there are cameras everywhere, the electric billboard showing your stats, thousands of spectators, and the announcer in the giant tower. It was more of a large-scale production than anything I'd ever seen — and it was incredible to be a part of that," he remembers. "Unfortunately, it was a tough defeat when my foot touched the water on the third obstacle, but it was an amazing experience."
Matt's big takeaway from the experience? Never let something new or challenging scare you.
"Sure, I played sports most of my life, but I had no previous experience with anything like the ninja training," says Matt. "I didn't know anyone in the industry, but I'd always wanted to do it. So, one day, I just started."
Will we see Matt on the course anytime in the future? Not right away. As you can imagine, competing at that level takes a tremendous amount of commitment and personal sacrifice — a rigorous effort that's incredibly hard to sustain year after year.
"I've had some changes in my personal life, and want to scale back a bit. It would be so cool to be on TV, but that's not what it was about for me. If I can do it at a level where I'm having fun and I still enjoy it, then I'll be happy."
Check out Matt's audition video for American Ninja Warrior here.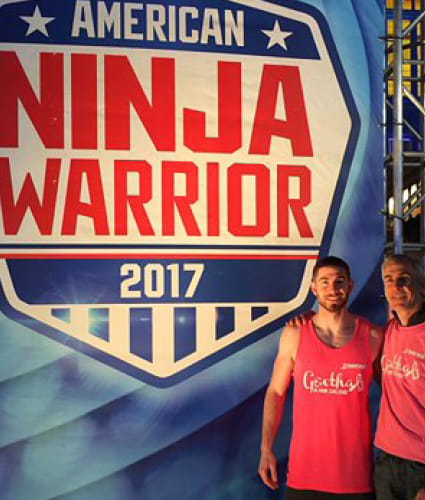 Matt and his dad at the American Ninja Warrior competition.