Tax Partner Eric Wydra makes an art of work-life balance
In just two years, Eric has traveled to Chile, Argentina, Brazil, Vietnam, Cambodia, and Laos. How does he manage this "Eric time"?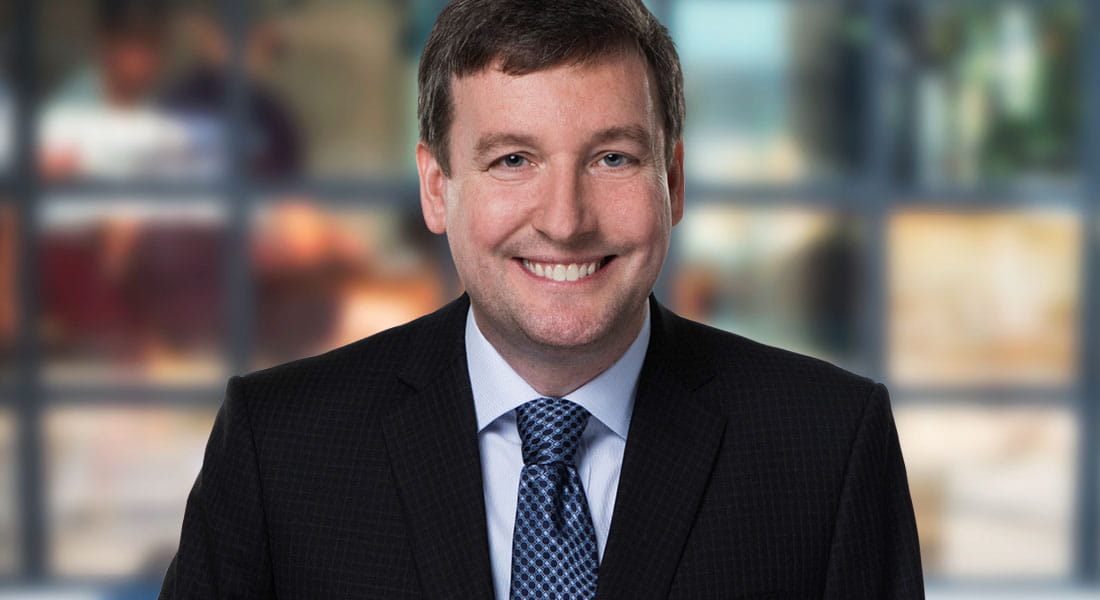 While many of us struggle to find the right work-life balance, there are those for whom it comes more easily. Take Plante Moran Tax Partner Eric Wydra, for example. Staff frequently comment on what a strong work-life balance role model he is. In fact, according to tax manager Samantha Becker, Eric is so good about taking time off that his team jokes about his "annual sabbatical." "And he does it so seamlessly," she says. "He really makes an art of work-life balance."
This past fall, Eric traveled to Chile, Argentina, and Brazil. Before that it was Vietnam, Cambodia, and Laos. How does he manage it? "I don't look at balance in the time frame of a particular day or month," he says. "Rather, I look at it across a full year. I know there are busy seasons and peak client engagements, but sometime over those 12 months, I'll schedule my 'Eric time.'"
One key to his success is communication. "I try to set an example by putting my vacations and hobbies on my calendar and not making them private appointments," he advises. "I want my team to know it's OK to be a whole person and have other engagements."
Taking time off allows you to "be where you are" — a phrase Eric is fond of using. "Don't let your client service suffer because you haven't had a vacation in three years," he cautions.Since clients will always be our number-one priority, Eric encourages staff to tell their clients who they can reach out to when they're away. "The important thing is that the client feels supported," he says. "When they are—and they should be—carve out that time to re-charge."
Eric feels that taking a vacation—whether it's two days or two weeks—should be celebrated. "Working excessively isn't a badge of honor or something to be emulated," he says. "Rather, it's the opposite. We're much more effective client servers and colleagues when we take the time we need."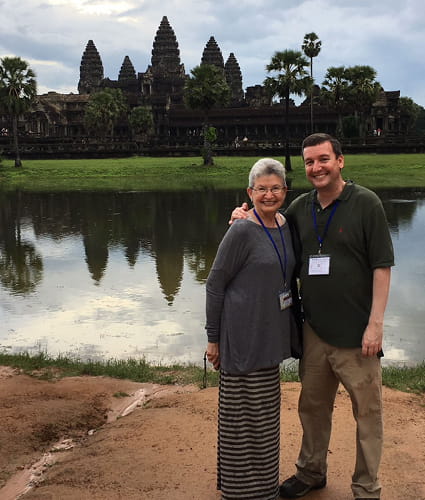 Eric and his mom, Susan, at Angkor Wat in Cambodia. Earlier that day, they had
deep-friend tarantula for lunch. It was served on a bed of greens with a spicy, black
pepper dipping sauce. Eric highly recommends it.