Outsourcing IT services is the "new normal." But is it for you?
Whether you need to augment staff, complete a one-off project, or farm out an entire IT function, outsourcing can be a stroke of genius or a huge mistake. Is strategic outsourcing right for you, and how do you leverage it?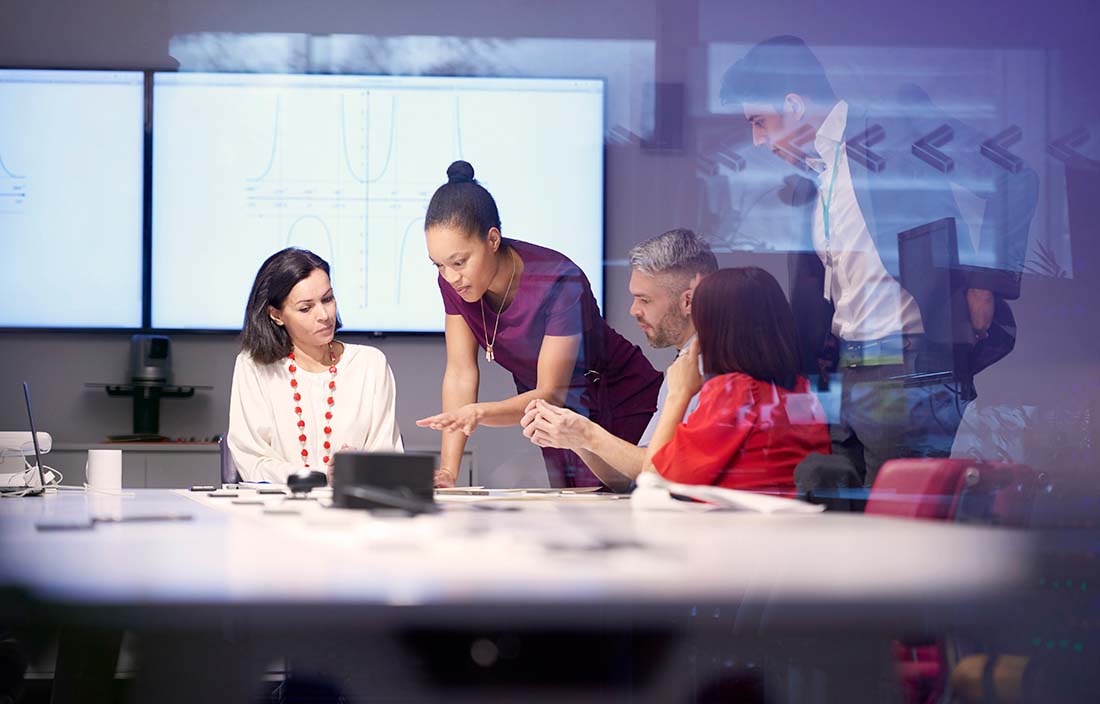 Strategic outsourcing is becoming mainstream for organizations wanting to move IT functions, tasks, or jobs to external third-party service providers. Reasons for outsourcing are varied, but the most common are to save money, augment or bridge skill gaps, or speed up strategic initiatives. Occasionally, it's a combination of all three. But, outsourcing can be good or bad depending on your reasons for doing it and your organization's ability to manage the operational and cultural challenges that go along with it.
If you're considering IT outsourcing but are unsure if it's right for you, these FAQs will get you started.
What are the main types of IT outsourcing models?
We see these four models used most in IT outsourcing:
Staff augmentation: In this model, outsourced help is typically brought in to alleviate stress on staff during periods of high workloads and, in some cases, for extended periods. Some organizations also augment staff using an outsourced bench of "float" workers to maintain resource levels without the need for additional head count. When outsourcing to augment staff, the roles and responsibilities of the workers tend to be broad, and the augmented staff are often embedded within the organization's staff.
Project-based skills: Outsourcing is a good way to bring in specialized skills or additional capacity for one-off projects, particularly when faced with short timelines and limited internal staffing capacity. Project-based sourcing is done on a fixed-price model to accomplish a predefined set of tasks within a certain time frame at an agreed price. Fixed-price contracts are difficult to scope, and it's customary to budget additional funds for contract changes after the discovery phase of the project is done.
Function-based: Some organizations choose to outsource entire IT functions, usually for "on-demand" types of services such as help desk support, field services, network administration, and security services. This type of outsourcing is organization-specific, and is based on budget and need.
Managed IT: In a world where technology is constantly changing and evolving it can be difficult keeping up with the complexity of software, hardware, and technology systems. Outsourcing and receiving managed IT services can help your organization operate more efficiently, enable security, improve employee satisfaction, and manage your IT operating costs.
Outsourcing noncritical or nonvalue-adding IT functions can enable IT to focus on initiatives that deliver business value.
What are the advantages to outsourcing parts of my IT function?
Better focus on core competencies: In many organizations, IT functions serve strategic initiatives yet aren't core to the business. Outsourcing noncritical or nonvalue-adding IT functions can enable IT to focus on initiatives that deliver business value, provide a competitive advantage, and support the core mission of your organization.
Reduced risk: If a business initiative requires new or more complex technologies, you can reduce risk by bringing in an experienced provider with the necessary skills and a proven methodology. To ensure development of these skills within your team, you can start with outsourced help and build the skills internally over time.
Cost savings: Functions such as help desk support, network support, and cybersecurity can frequently be outsourced at a lower cost due to the sharing of resources and economies of scale. Savings are greatest in areas with fluctuating work volumes or where deep and narrow expertise is required, such as cybersecurity. Outsourcing can also reduce costs in the areas of staff benefits, recruiting, and other HR-related expenses. But remember — cost savings is never a good reason to outsource technology or skills that are vital to your company's strategic goals.
What are some of the disadvantages I should be aware of?
Control and accountability: Some IT departments are unwilling to give up control of the outsourced function to an outside organization. Others can't wait. Either way, it's important for both parties to clearly understand the limitations of the outsourcing arrangement and assess the measures that hold a service provider accountable for performance.
Cultural fit: There may be providers that, for various reasons, won't be a good cultural fit with your organization. This could lead to communication challenges and potential conflict with your organization's staff.

When looking for providers, consider the likelihood they'll follow your organization's cultural standards and how well they'll work alongside your staff. When possible, start with a service area that has the least chance of disruption and gradually work in other functions as you evaluate the cultural fit.
Unexpected costs: No matter how well you think you've scoped your project, unexpected costs will come up. Examples of things that may impact negotiated costs include system quantities, changing manufacturer support for existing systems, a change in service-level expectations, or the introduction of newer technologies. The key is to be aware that unexpected costs will arise along the way and include mechanisms in the outsourcing agreement for addressing changes.
It's important for both parties to clearly understand the limitations of the outsourcing arrangement.
What should I do before approaching vendors?
We recommend the following four-step process to prepare your organization for IT outsourcing:
Clarify the business goals that IT needs to support. Before deciding to outsource, make sure you clearly understand the wider business context in which your IT services operate. In what areas is your organization planning to grow? How will IT support that vision?
Understand the structure of your IT organization. Next, review your IT department's organizational chart, and clearly identify the main areas or "towers" of service provided. Determine how each tower contributes to your business goals, and understand the relationships and dependencies between them so you can determine the impact of outsourcing. This is also a good time to consider what you'll do with freed-up resources (money, people, or both) and how they will contribute to the business goals.
Determine which areas to outsource. Place all service towers on the table, set aside the ones that are core and strategic to your business, and examine the remaining items for outsourcing.
Choose an outsourcing model. Consider your needs, evaluate the different outsourcing models (staff augmentation, project-based, function-based, or a hybrid of these models) and choose what works best for your situation. Remember: The objective should be to divest or outsource commodity types of services that add little business value to your organization and keep the areas that are considered core competencies in house.
What if I need help?
Taking the first steps toward outsourcing can be time-consuming and overwhelming. A strategic partner can help you navigate the labyrinth by creating a decision framework to identify areas that can benefit from outsourcing, help define the scope of services, assist with preparing service-level agreements, and support the vendor solicitation process.
In summary
There's good outsourcing, and there's bad outsourcing. If outsourcing part of your IT workload enables your IT department to concentrate talent on core business initiatives, a well-executed outsourcing plan can pay huge dividends. But, if you outsource critical strategic technology in an effort to save some money, you could be giving up valuable intellectual property and quality control — which can negatively affect the value and even viability of your business.
To find out whether IT outsourcing is right for your organization, give us a call.