Michigan no-fault insurance reform: Five things insurance companies and policyholders need to know
New Michigan no-fault accident insurance legislation goes into effect in July 2020. Here are five things to know about no-fault reform and its impact on consumers, agents, an insurers.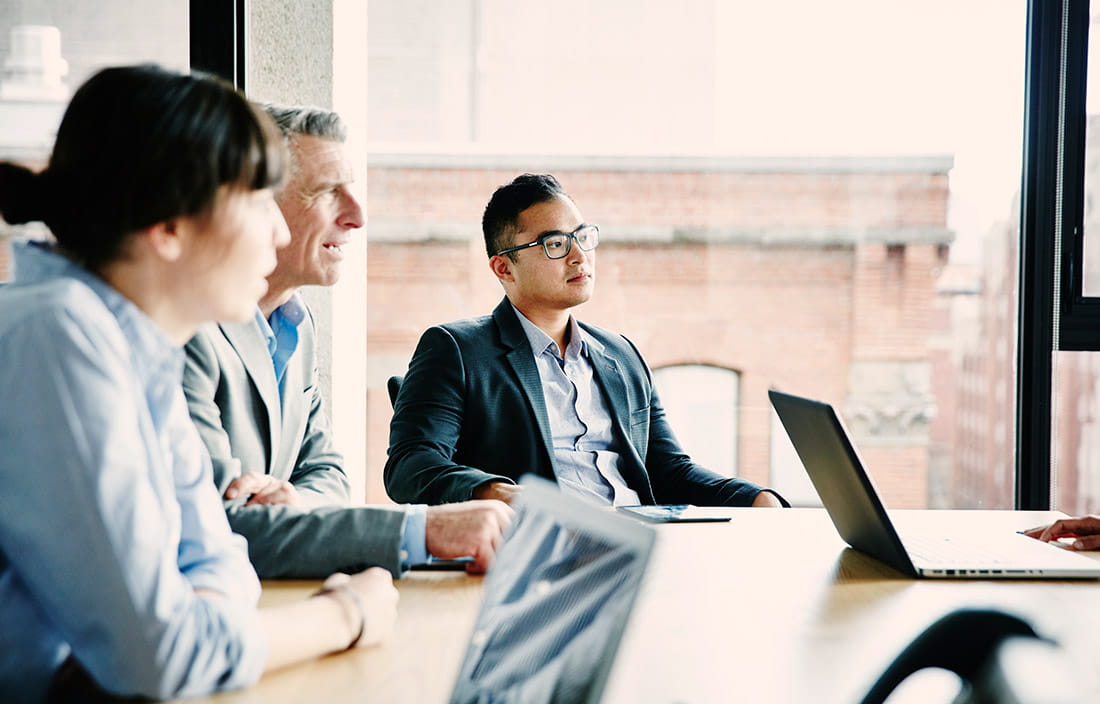 Michigan's new no-fault accident insurance legislation, passed in spring 2019, goes into effect this July. The impact of the changes reaches far and wide, from consumers and auto insurers to commercial carriers and health attorneys.
Before we get into the specific changes, let's take a quick step back in time for a little context. The rise of no-fault accident insurance occurred in the early 1970s, in a legal attempt to simplify the claims process, compensate accident victims in a timely and equitable manner, and limit the number of lawsuits from auto accidents. As a result of no-fault auto insurance, however, Michigan drivers incur some of the nation's highest insurance premiums due to unlimited lifetime personal injury protection (PIP) coverage. Given those high premiums (as PIP can account for half of auto insurance premiums), Michigan also has one of the highest uninsured rates in the country.
The new Michigan no-fault reform aims to maximize coverage while providing relief in the form of lower rates and a greater number of PIP coverage options — five, to be exact — for Michigan drivers and policyholders.
The law goes into effect when a policy renews after July 1, 2020; any accidents incurred prior to July 1, 2020, would still be subject to unlimited benefits (meaning, the law is treated prospectively). If your policyholders currently receive payments from their auto policy as a result of an injury from an auto accident, they'll continue to receive unlimited benefits regardless of the future coverage option they select.
Here are five things to know about the new reform:
1. New PIP coverage options and corresponding required average rate reductions (guaranteed reduction for eight years)
Unlimited — Full coverage (10% required rate reduction)
$500,000 — Slight savings for less coverage (20% required rate reduction)
$250,000 — Less coverage, more savings (35% required rate reduction)
$50,000 — Required to be on Medicaid to qualify (45% required rate reduction)
No coverage — Required to be covered under Medicare Parts A and B or qualified healthcare coverage (100% rate reduction)
Based on recent approval of rate filings for auto insurance companies that make up roughly 25% of the marketplace, consumers could see an average additional savings of 5-10% on top of the required average rate reduction, dependent on the level of PIP coverage selected.
2. The impact on consumers
Consumers should talk to their insurance agent or carrier and ask questions. Policyholders will be required to fill out a six-page form that isn't expected to be user-friendly. And if you don't make any election, your coverage defaults to unlimited.
Consumers also need to understand their healthcare coverage well enough to know what's covered in the event of an auto accident and what isn't. These details will impact the decision about the level of PIP coverage to elect. When reviewing your healthcare coverage, it's important to understand that coverage of medical expenses by your healthcare plan related to an auto accident will not be as comprehensive as the medical expense coverage in your auto policy. In other words, in most cases, your auto policy will provide the most comprehensive coverage. Some healthcare plans default to your auto policy first, and some exclude medical expenses related to injuries related to an auto accident altogether — these, among many others, are important factors to understand and weigh.
While there may be potential cost savings, there are risks associated with the lower costs. By selecting anything less than full coverage, consumers up their financial risk in the event of a serious auto accident. If a policyholder were to sustain an injury and be unable to work, they could also potentially lose their current employer-provided healthcare coverage.
3. The impact on auto insurers
The new law requires agents and insurers to give policyholders a form that describes the benefits and risks of the new coverage options. Providing appropriate education and training to carriers and agents and ensuring the adequacy and accuracy of information given to consumers is expected to result in significant implementation costs for insurers.
In addition, insurers may face financial uncertainty due to the implementation costs as well as an incomplete picture of which coverage options policyholders will select.
4. Michigan Catastrophic Claims Association
The Michigan Catastrophic Claims Association (MCCA) was created to provide unlimited lifetime coverage for medical expenses that result from auto accidents. The MCCA currently reimburses insurance companies for expenses related to medical costs over $580,000.
Currently, the MCCA charges $220 per vehicle for the $580,000 of retention to all insurance companies. This fee is typically passed through to the insurance policyholder.
Beginning July 2, 2020, the rate under the new law will be reduced to $100 per vehicle through June 2021 and will only be assessed for individuals electing unlimited coverage, unless the MCCA goes into a deficit position. Therefore, the only policyholders who will continue to benefit from the MCCA are those who elect unlimited coverage. Currently, the MCCA has about $18,000 in open claims to be covered for accidents incurred to date.
5. Further considerations
The rate reduction only applies to PIP coverage. Consumers who elect anything but the unlimited coverage may incur costs for additional liability coverage, such as bodily injury and umbrella coverage, since they can now sue and be sued for exceeding the PIP coverage amount. This is anticipated to generate more lawsuits related to auto accidents.Mandatory minimum bodily injury coverage is $250,000/$500,000, but under the new law consumers can now elect to lower coverage to $50,000/$100,000 by completing and signing a form (although there may be a higher cost for additional coverage). Without the form, the $250,000/$500,000 coverage is the default.
In conclusion
The new Michigan no-fault insurance law is more complicated than it may seem on the surface. It's important to educate yourself and business in the five areas above to make informed decisions. Always read the fine print on forms and, to reinforce an especially key point, keep in mind that no healthcare coverage will be as comprehensive as the coverage for medical expenses in your auto policy.The change goes into effect on July 2, 2020, and will not impact any open cases.As always, if you have any questions about what the new law means for you, your business, or your policyholders, feel free to give us a call.