Tell your story. Leave a legacy.
We all have a story — something uniquely ours that can inspire and awe future generations — if only we can commit to documenting it. So why not you? Why not now?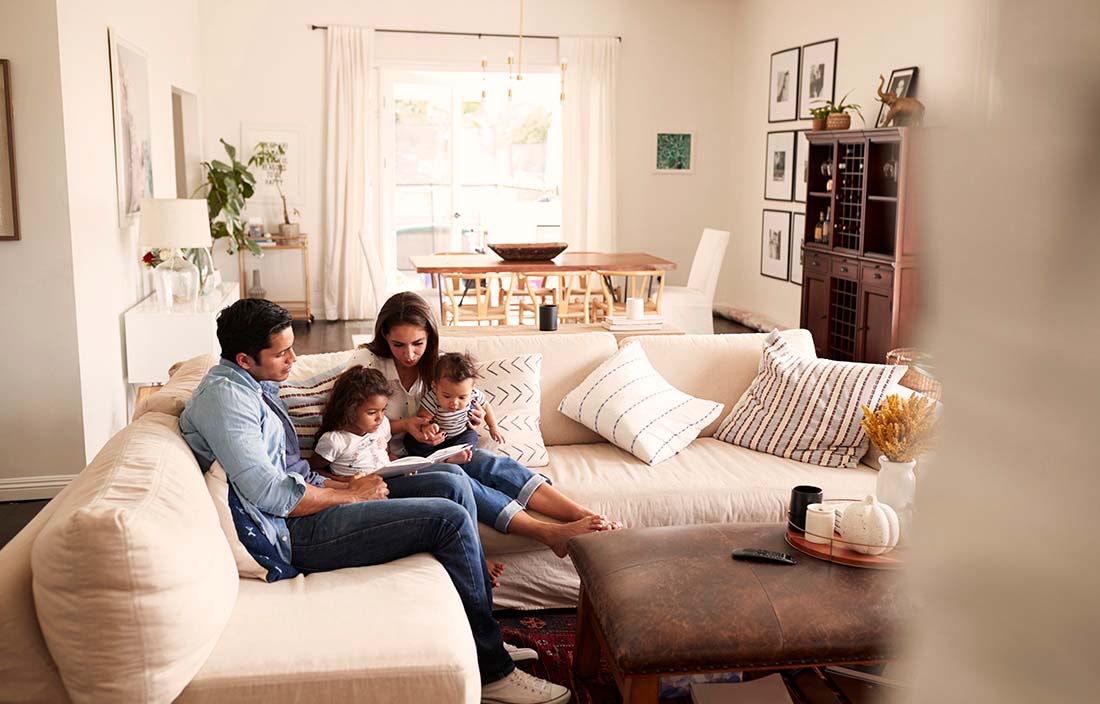 What makes your family's story unique? Did you achieve success by working hard and pushing past failures? Was there a chance encounter or a dream that wasn't deferred?
Your family's story is as personal as the people who helped shape it — but if you don't capture those experiences, what will future generations know about your family legacy?
We explored this topic during our third annual Plante Moran Wealth Management Summit where I moderated the panel, "Your family story: Preserving the experiences that shaped you." The panelists were Dan Hales, firm client and recorder of his loved ones' legacies; Ben Proudfoot, founder and creative force behind the film company Breakwater Studios; and writer and storyteller Tom Rademacher.
Over the course of the discussion, we explored a few different perspectives and various reasons for why preservation matters. There was one common thread that emerged: a legacy isn't merely about leaving assets or an inheritance behind. It's also about imbuing younger generations with your unique story and helping them understand how the past helped shape the present. Your story can create intergenerational cohesion that ultimately fosters a deep sense of place and belonging. If you're considering preserving your story, whether through film, a book, or audio recordings, consider these tips.
Identify your reasons.
Why do you want to capture your family story? If you can't answer this question, it'll be a challenge to sustain your preservation efforts. Life is busy, with a million moving pieces — and it's easy to lose focus with a project of this magnitude. The solution? Identify why you're interested in this work. Do you feel your children or grandchildren misunderstand you because they've only known you as successful? Perhaps they haven't heard about your double mortgages, the sweat, the vulnerabilities, and your mistakes. Personal stories of how you overcame conflict and failure have as much resonance as those of how your business triumphed. These stories often relay your values, which can be a source of deep motivation for future family members, professionally and personally.
Begin now.
It might be tempting to think, "I'll start on this later." However, for many of us "later" never comes. Partly that's due to perfectionistic tendencies. After all, many successful people have success because of this very virtue. One tip is to not let a good job be held hostage by perfection. So, when do you start? Dan Hales, summed it up this way, "Life is all about values. This work is about preserving them. If I don't get started, what happens in 20 years? I haven't created anything, and I regret it. However, if I do it, at least I'll have something in a year instead of an unfinished item on my list."
It might be tempting to think, "I'll start on this later." However, for many of us "later" never comes.
Another tip from Dan: "Enlist the help of grandchildren if you can." They can helpfully keep the project on track, share the experience, and chances are they'll love collaborating with you.
Commit to the process.
When it seems overwhelming to collect film, videos, and photographs from extended family members, Ben Proudfoot suggests reaching out to writers or film companies. They can spread the work among several people and are better equipped to handle the large scope of this kind of project.
"We initially get engaged because the process is so daunting," Ben says. "It takes many, many hours to collect the visual items, to scan and restore old footage, and to find quality images you can work with. That's why you must be committed."
He suggests starting with one email to the group of people you want to involve. State your purpose and explain what you're looking for. As with any other business decision, take the time to do it once and do it right. Look at your expectations, get everyone on the same page, divvy up responsibilities, and adhere to a timeline and a budget.
Focus on the details that make the story.
Whether you're creating a film, writing a memoir, or interviewing family members for an audio recording, open the doors of history with direct questions. Start by asking your aunt to tell you her first memory. You'll evoke a story in a part of her brain that's not often accessed. That imagery will start to bring the past to life.
You're not instructing others to live life exactly like you did; rather you're sharing how your family story unfolded.
Tom Rademacher believes it's all about the details. "If I'm collaborating with someone who tells me they worked in a furniture company in the 1950s, I press them about the seemingly little things. What did the shellac smell like? Did the guy next to you have an annoying habit? What were the sounds you heard? These elements make your story unique." If you don't capture them, it's a puff of smoke lost forever. But forms of recorded memories endure for all time.
Dare to preserve something meaningful.
It's natural to wonder how, exactly, this film, or memoir, or hard drive of recordings will be received by others. Keep in mind that it's about how you present it. You're not instructing others to live life exactly like you did; rather you're sharing how your family story unfolded. You can describe how luck, some breaks, and hard work played roles. You never know who might find commonalities from your experiences or be inspired to continue your family's success. One thing is certain, by capturing your memories, you'll enrich your loved ones with an everlasting and immeasurable inheritance that is at risk of disappearing completely tomorrow without your dedication today.